The 2017 elections are for Mayor, Public Advocate, Comptroller, Borough Presidents, District Attorneys and 51 City Council seats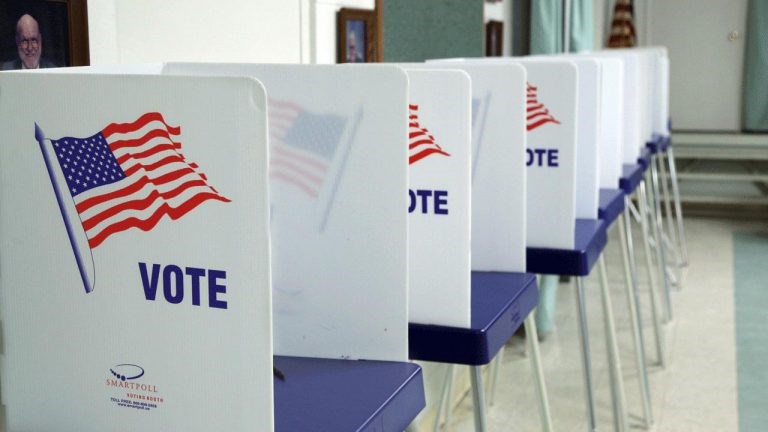 On Tuesday, September 12, New York City will hold its primary elections for Mayor, Public Advocate, Comptroller, the Borough Presidents, City Council seats, District Attorney posts and other positions like Civil Court Judges and District Leader positions.
Do you know the candidates running for these seats in the districts covering Central and East Brooklyn?
BK Reader has created a brief overview to help you navigate through Tuesday's election.
Mayor
In his bid for re-election, Mayor Bill de Blasio is challenged by fellow Democrats Richard Bashner, Sal Albanese, Robert Gangi and Michael Tolkin. A total of 28 candidates are on the ballot, including Republican candidate Nicole Malliotakis and a long list of Green, Independent and Libertarian candidates.
Public Advocate
Incumbent Democratic candidate Letitia James, who was elected in 2014, is running against fellow Democrat David Eisenach.
Brooklyn District Attorney
The race for the Brooklyn District Attorney is highly contested. Five Democratic candidates - Stephanie Ama-Dwimoh, Marc Fliedner, Patricia Gatling, Vincent Gentile and Anne Swern - have put in their bid to challenge acting District Attorney Eric Gonzalez who took over for the late DA Ken Thompson in 2016.
City Council District 35 (Fort Greene, Clinton Hill, Prospect Heights, parts of Crown Heights and Bedford-Stuyvesant)
Councilmember Laurie Cumbo is running against fellow Democrat Ede Fox, who is opposing her for the second time since 2014. Also challenging Cumbo are Green candidates Jabari Brisport and Scott Hutchins.
City Council District 41 (Bedford-Stuyvesant, Ocean Hill-Brownsville, East Flatbush, Crown Heights)
The race is for the 41st District is highly contested with nine Democratic candidates running. Councilmember Darlene Mealy is vacating her position due to the city's term limit regulations and Alicka Ampry-Samuel, Royston Antoine, Henry Butler, Leopold Cox, Victor Jordan, Moreen King, David Miller, Deidre Olivera and Cory Provost are the hopeful candidates.
City Council District 42 (East New York, New Lots, Remsen Village, Spring Creek, Starrett City)
Incumbent Inez Barron is defending her seat against opponent Mawuli Hormeku, both Democrats.
City Council District 45 (Flatbush, East Flatbush, Flatlands, Midwood, Canarsie)
Councilmember Jumaane Williams is challenged by fellow Democrat Louis Cespedes.
Polling places are open from 6:00am to 9:00pm and located throughout the city, but you can vote ONLY at your designated polling place. You can find your poll site location by searching the Online Poll Site Address Locator or by calling the Voter Phone Bank at 1.866.VOTE.NYC. Only voters registered with a political party can vote in a party primary. The general election is held on November 7.
For a complete list of all positions and respective candidates please go here. Please note that Comptroller Scott Stringer, Brooklyn Borough President Eric Adams and Councilmember Robert Cornegy of the 36th District are unopposed in the primaries and therefore not listed in our overview.