BK Reader has created a brief overview to help you navigate through the 2017 NYC elections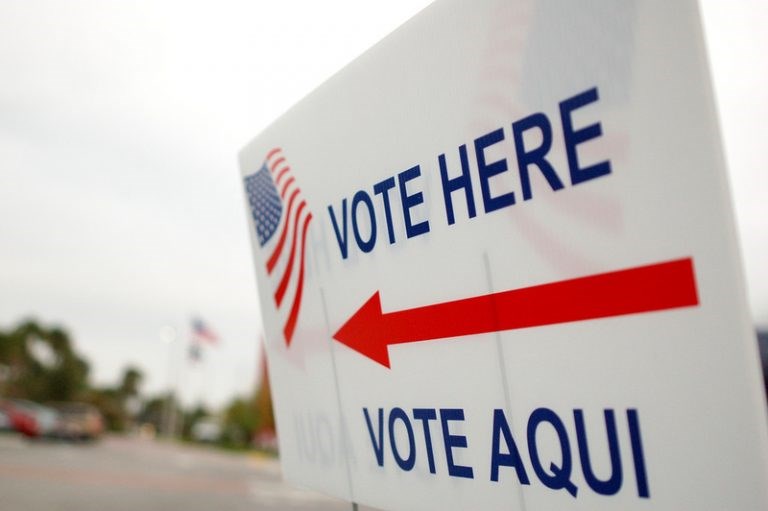 On Tuesday, November 7, New York City will hold its general election for mayor, public advocate, comptroller, the borough presidents, City Council seats, district attorney posts, and other positions like civil court judges and district leader positions.
BK Reader has created a brief overview to help you navigate through Tuesday's election including the candidates running for the seats in the districts covering Central and East Brooklyn.
Mayor
In his bid for re-election, Democratic Mayor Bill de Blasio is running against Republican Party candidate Nicole Malliotakis, joined by Green Party candidate Akeem Browder, Libertarian Party candidate Aaron Commey, Reform Party candidate Sal Albanese, and Independent candidates Bo Dietl and Michael Tolkin.
Public Advocate
Incumbent Democratic candidate Letitia James, who was elected in 2014, is running against Juan Carlos Polanco who filed both as Republican and Reform Party candidate, Green Party candidate James Lane, Libertarian candidate Devin Balkind and Conservative Party candidate Michael O'Reilly.
Comptroller
Democratic Comptroller Scott Stringer, who was unopposed during the Democratic primaries, is challenged by Michel Faulkner of the Reform Party, Alex Merced of the Libertarian Party and Julia Wildebrand of the Green Party.
Brooklyn Borough President
Borough President Eric Adams (Democratic and Working Families parties) is running for re-election against two challengers: Republican and Conservative Party candidate Vito Bruno, and Reform Party candidate Benjamin Kissel.
Brooklyn District Attorney
Councilman Vincent Gentile is having another go at challenging acting District Attorney Eric Gonzalez who took over for the late DA Ken Thompson in 2016. While Gentile was defeated by Gonzalez in the Democratic primary, he also filed as a Reform Party candidate and thus will be on the ballot on Tuesday.
City Council District 35 (Fort Greene, Clinton Hill, Prospect Heights, parts of Crown Heights and Bedford-Stuyvesant)
Democratic Councilmember Laurie Cumbo is defending her seat against second-time challenger Green/ Socialist candidate Jabari Brisport and Republican candidate Christine Parker.
City Council District 40 (Crown Heights, East Flatbush, Flatbush, Kensington, Midwood, Prospect Park and Prospect Lefferts Gardens)
Councilmember Mathieu Eugene is running for re-election against Conservative Party candidate Brian Kelly and Reform Party candidate Brian-Christopher Cunningham.
City Council District 41 (Bedford-Stuyvesant, Ocean Hill-Brownsville, East Flatbush, Crown Heights)
Alicka Ampry-Samuel, who won the highly contested Democratic race in the 41st District, is running against Republican candidate Brenda Jackson and Independent candidate Christopher Carew.
City Council District 42 (East New York, New Lots, Remsen Village, Spring Creek, Starrett City)
Incumbent Inez Barron defended her seat successfully against opponent Mawuli Hormeku, who also ran in the Democratic primaries. Hormeku will be on the ballot as a candidate for the Reform Party, joined by Republican candidate Ernest Johnson.
City Council District 45 (Flatbush, East Flatbush, Flatlands, Midwood, Canarsie)
Councilmember Jumaane Williams successfully defended his seat in the Democratic primaries. In the general election on November 7, he is running against Independent candidate Anthony Beckford.
The New York Municipal elections are held on Tuesday, November 7. Polling places are open from 6:00am to 9:00pm and located throughout the city, but you can vote ONLY at your designated polling place. You can find your poll site location by searching the Online Poll Site Address Locator or by calling the Voter Phone Bank at 1.866.VOTE.NYC. Only voters who are registered can vote in the municipal elections.
For a complete list of all positions and respective candidates please go here. Please note that Councilmember Robert Cornegy of the 36th District is unopposed in the general election and therefore not listed in our overview.