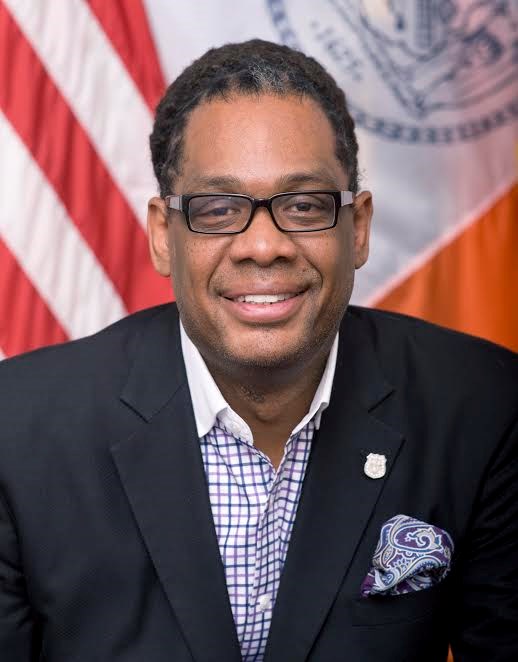 Looking over his legislative history so far, City Councilmember Robert Cornegy (D-36) might be considered by some a "feminist" of sorts...
Well, if not a feminist, at the very least, an elected official motivated by the issues that impact women and families.
And it makes sense: He's the father of six children, from third-grade to college age, so his role as a family man arrives on the chamber floor clearly as the role he treasures most.
"I've got this great idea [in the City Council] of what my legacy needs to be, but my legacy in my household is incredibly important to me," he says.
As chair of the small business committee, so far, he has taken on gender pay gaps, male-dominated C-suites, and a host of other issues concerning women-- particularly working women — where he's achieved the greatest milestone:
Cornegy was the first elected official in New York State to install a dedicated "lactation station" in his district office, a private and sanitary place behind the reception area where lactating mothers can nurse their babies or pump breast milk.
And on August 11, 2016, Mayor Bill de Blasio signed Cornegy's lactation bill, a bill that requires the public offices of family services-oriented city agencies provide a lactation room for nursing mothers, outfitted with electrical outlets to plug in breast pump machines, a chair for a mother to nurse her infant and access to clean running water.
"It was important to me because as the father of six I watched my wife — who is an executive — really have this angst around breastfeeding after she returned to work," said Cornegy. "... having to express milk in broom closets and in unsanitary bathrooms across the city of New York in some very high-powered offices."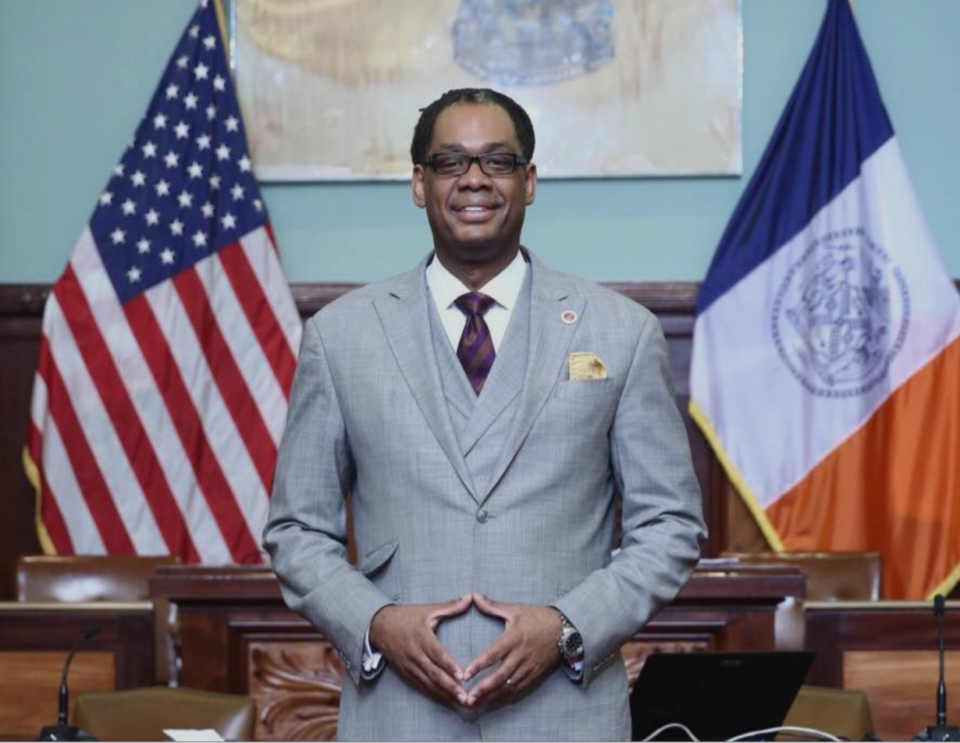 Jumping the gun and installing the lactation station in his office without any legal or social precedent was part of Cornegy's ethos of "modeling behavior" before enlisting legislative power — the opposite, he says, of "putting the cart before the horse," as many policymakers do by default.
There's a two-fold reason for his approach, he contends. Firstly, it provides a preamble for lobbying fellow legislators — particularly the hardcore economists whose sole consideration is cost-benefit. Secondly, it forms part of the education process for the general public.
"Nobody wants to wake up in the morning and find that there's a new law and not had an opportunity to be part of its development," says Cornegy, who was the lead sponsor on Avonte's law, a bill that requires public schools to install alarms on every door to prevent autistic children from wandering out while securing the school from intruders.
[perfectpullquote align="right" cite="" link="" color="" class="" size=""]"I've got this great idea in the City Council of what my legacy needs to be, but my legacy in my household is incredibly important to me," said Cornegy. [/perfectpullquote]
But the former basketball-player-turned-politician has his eyes trained on the bigger picture: While the average educated person understands the correlation between breastfeeding and a healthy infant, many forget that first foods help prevent future health issues — while galvanizing mothers and their children to eat nutritiously.
The 36th district covering Bedford-Stuyvesant and Crown Heights has been known for scores of other, more pernicious "firsts," including leading the borough in the number of residents afflicted with diabetes and heart disease and a high infant mortality rate, relative to other districts.
Rather than simply throwing money at end-of-life care and healthy eating programs for children and adults, when it may be "too late," Cornegy believes that a shift back towards breastfeeding will alter the conversation. "I don't want to continue to have this conversation as adults about why you should eat a carrot, or why you should be eating leafy greens. That's crazy," he says.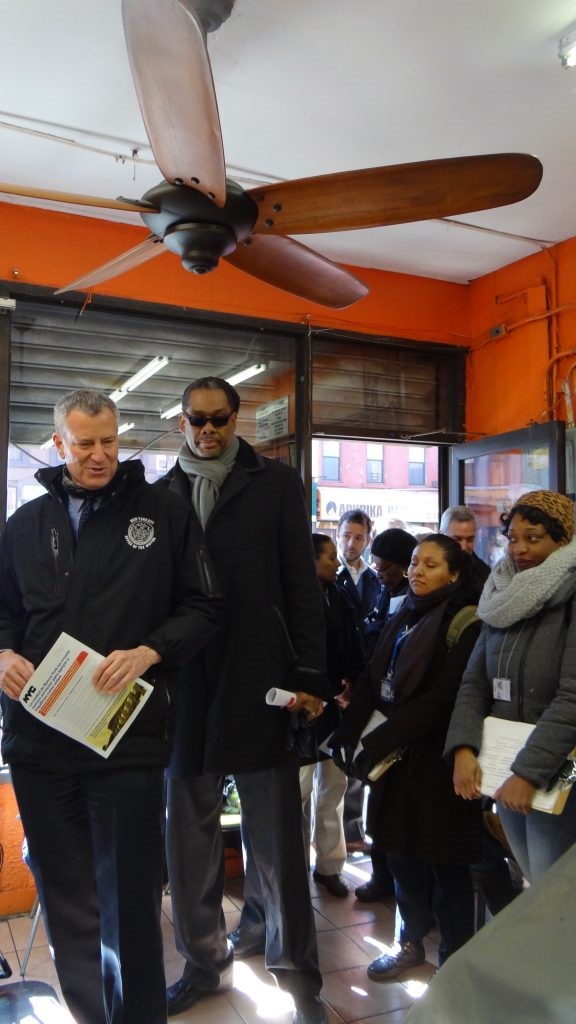 Cornegy also has lobbied hard with the Schools Chancellor Carmen Fariña to reinstate Gifted and Talented programs in middle schools, which had been disproportionately pulled from schools in minority communities.
The Community Education Council for District 16, which covers a large swath of Bedford-Stuyvesant, previously had no G&T program, meaning that students who have been identified as gifted after taking the standardized test are often "shipped off" to schools in other districts.
"You need to be educated in a community where you speak the same language — and by language I don't mean English; I mean there's a cultural language that exists," Cornegy says. "You don't remove a child from that."
He sees G&T as a natural pipeline to increasing the number of black and Hispanic students enrolled in specialized high schools like Brooklyn Technical High School. Currently, just 11 percent of the student body at specialized high schools fits this demographic.
Cornegy made an appearance at P.S. 26 Jesse Owens School on the first day of classes this past Wednesday, to reinstate the school's G&T program. He has also called for the top percentile of high-performing students in junior high schools around the city to be given automatic entrance into specialized high schools, a move which he contends would "at the very least double the amount of minority participation in specialized high schools overnight."
"They're acutely aware that the minute we're done with the press conference and setting it up that I'm off to the races on the top percentile," Cornegy quips.
Since Cornegy's first move, two more legislators have followed suit by establishing lactation stations in their district offices — Assembly member Walter Mosley of the 57th district, followed by Brooklyn Borough President Eric Adams.
"So now the challenge is out to my female colleagues on the city, state and federal level to follow suit," says Cornegy.