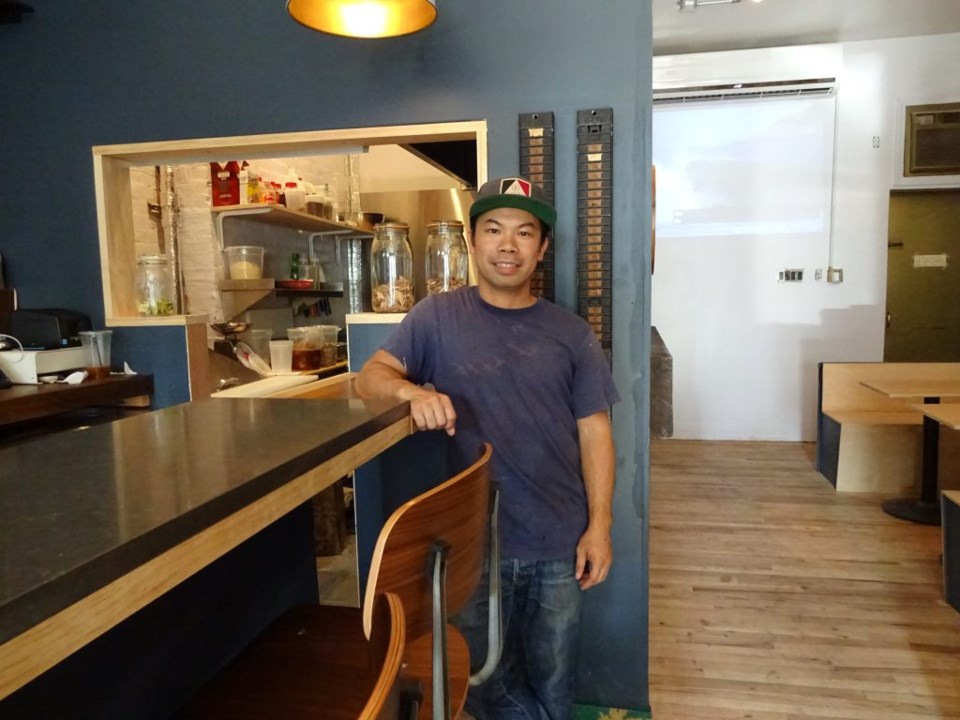 Beach vibes have come to Bedford Avenue just in time for summer with the recent opening of Swell Dive.
The laid-back eatery offers Filipino Tex-Mex food, a hybrid of the heritages of husband and wife team Dennis Mendoza and Autumn Stanford: "It's not the Filipino food I grew up with," said Mendoza, 39. "It's not the Tex-Mex Autumn grew up with. It's basically what our kids are now growing up with."
On the menu, this blend translates to tacos with unique fillings such as chicken adobe, grilled slab cheese, braised beef or spam.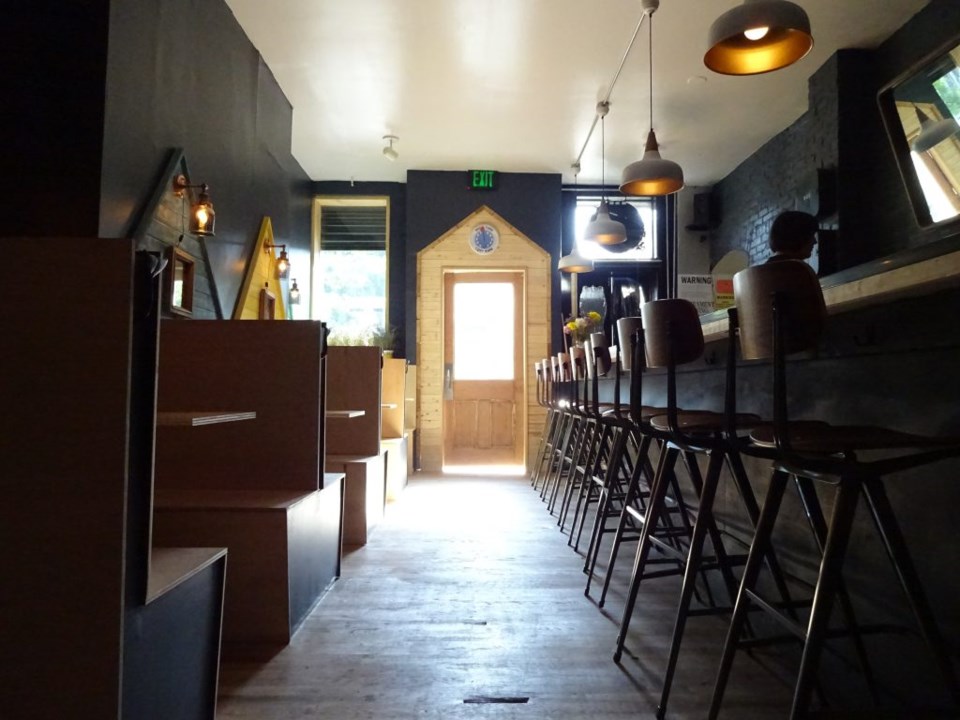 Swell Dive is the second restaurant venture for Mendoza and Stanford, who own Brooklyn Kolache Co., about a block away (offering another hybrid cuisine, Czech-Tex Kolaches). They opened Brooklyn Kolache back in 2012 but the idea for a Filipino Tex-Mex spot was always in the back of their minds. Mendoza said they were waiting for the right time:
"It's scary for anybody to start a new restaurant, so I wanted to have everything in place: a landlord we knew that I can get along with, a location that was worth waiting for -- actually we waited for four years," Mendoza said.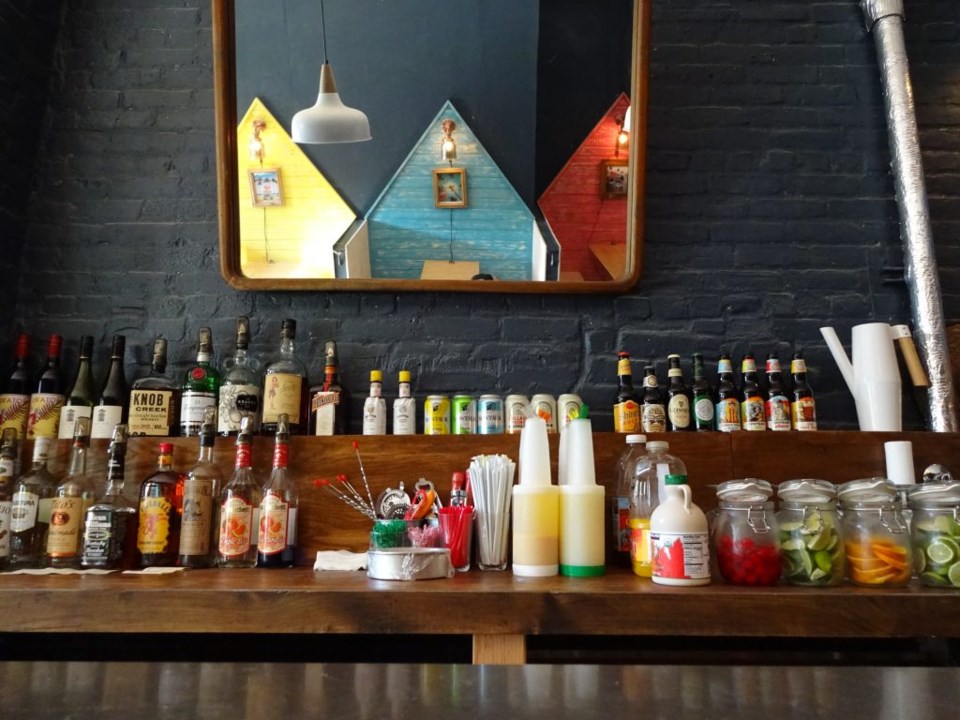 Though the timing is now right, it isn't smooth sailing for Swell Dive just yet. But based on his experience from Brooklyn Kolache Co, Mendoza knows what to expect. "It's going to be crazy in the beginning, but all the work that I put in it and that we put in it is going to come back and be easier," he said.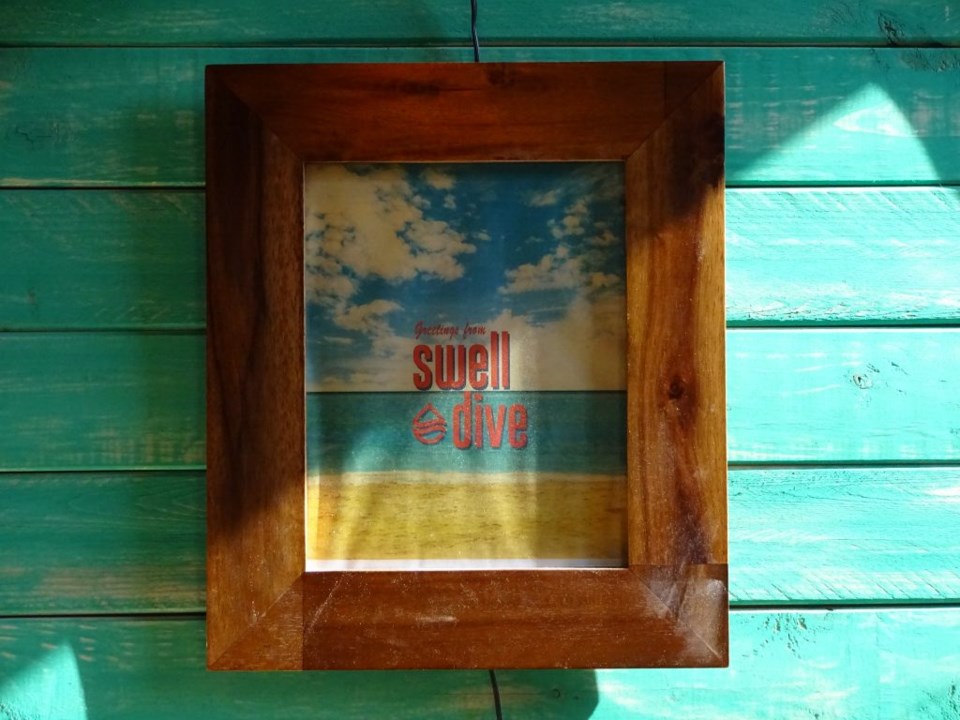 However, you wouldn't detect any growing pains from the restaurant's chill atmosphere. Mendoza said, "The whole thing is kind of like a beach shack where you just sit down, hang out, no work, no stress." To ensure this, Swell Dive doesn't have wifi. "I want people here to hang out and talk and eat and just feel like they're somewhere else."
At the moment, Swell Dive, located at 1013 Bedford Ave, opens from 5:00pm until 2:00am, but Mendoza hopes to expand the hours from 8:00am to 2:00am so he'll be able to serve up breakfast and lunch tacos.