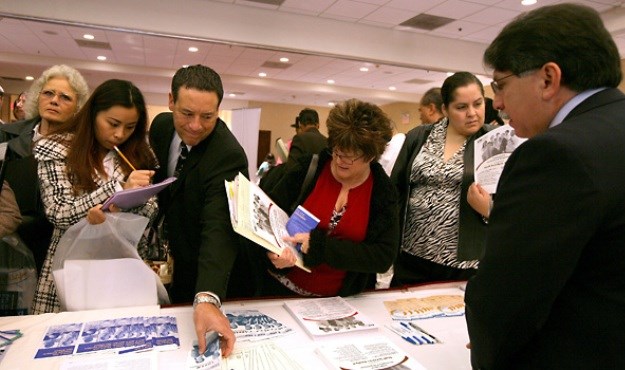 State unemployment fell from 6 percent to 5.9 percent last month—the lowest level since September 2008, State of Politics reports.
"In November 2014, the unemployment rates in both New York State and New York City continued their recent downward trend, reaching their lowest levels in more than six years," said Bohdan M. Wynnyk, Deputy Director of the Division of Research and Statistics.
Still, New York's unemployment remains slightly higher than the rest of the state outside of the five boroughs, which has an unemployment rate of 5.6 percent and still higher than the national average, 5.8 percent.
New York City's unemployment rate is also remains higher than the rest of the state, but continued to fall: 6.4 percent in October, down to 6.3 percent last month.
Since the formal end of the economic recession, unemployment is falling at a faster and faster rate.
The .
However, New York City's unemployment, while falling, is still higher than the national average,