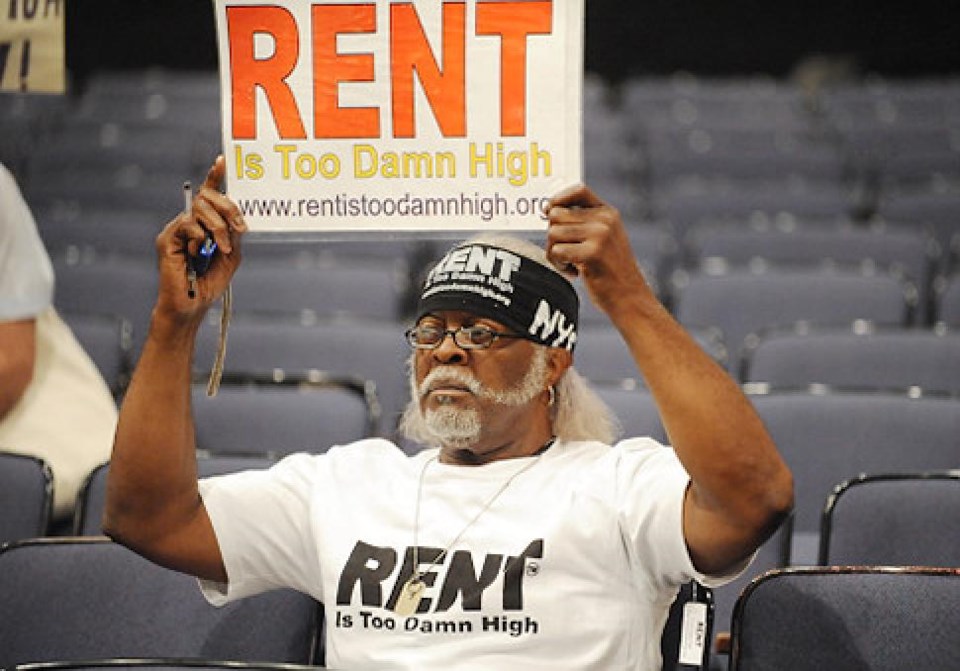 On Thursday, about 1 million New Yorkers who live in rent-regulated apartments won legal protections to file for bankruptcy without fear of losing rights to their homes, reported The Wall Street Journal.
The decision was issued Thursday by the state's highest court, involving the case of Mary Santiago, an 80-year-old East Village woman who filed for bankruptcy in 2011 because of credit-card debt, and suddenly found her rights to her apartment in jeopardy because her reduced-rent home was considered an asset-- a financial advantage that could be leveraged to raise money to pay off creditors.
Prior to the decision, many low-income tenants had declined to seek protection from bill collectors available under federal bankruptcy laws because they feared losing their apartments.
But the Court of Appeals rejected the argument that a lease was an asset that was owned and could be sold to raise money to pay off creditors.
In the 5-2 decision, the court's majority found that rent-regulation protection was a "local public assistance benefit" protected from bankruptcy, even though it wasn't specifically listed in any state law as an asset that was exempt from bankruptcy.
"When the rent-stabilization regulatory scheme is considered against the backdrop of the crucial role that it plays in the lives of New York residents, and the purpose and effect of the program, it is evident that a tenant's rights under a rent-stabilized lease are a local public assistance benefit," Judge Sheila Abdus-Salaam wrote for the majority.
Tenant advocates characterized the decision by the Court of Appeals an important victory for struggling New Yorkers trying to make ends meet.