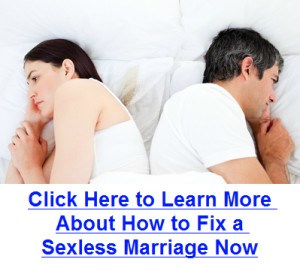 Dear Miss Dinna, I am writing to you because I have a problem! I've been with my partner for 13 years now and we have two beautiful daughters ages 13 and 11! My issue is for the past 5 years I am not in the mood to have sex with him!
Don't get me wrong. He's attractive and nothing is wrong with him. He works out every day, has a great job, is wonderful with the kids and me, but when it's time to have sex it's like I have to really be in the mood and I am not! Do you think something is wrong with me physically? I am 33 years old and have always been a sexual person.
He thinks I am sleeping with someone else, and trust and believe me, I am not. Its like my horniness is completely GONE!! I am not on birth control. Nothing has changed. I've been at the same house and same job for the past 7 years. I personally think it's something wrong with me What do you think I should do before I turn and ask my doctor for a female Viagra pill? Lol! Just joking! From Too Young To Feel Like I Never Want To Have Sex Again!
---
Dear Too Young…. — So, taking away any medical conditions, let me understand this correctly: You have basically been with this one man since you were 20 years old for 13 years, and you have had the same job and have lived in the same house for the past 7 years…is that correct? That's a whole lot of "same" my friend. I cannot tell you how many woman I have spoken to that have said that they were sure that they were frigid after some time in a relationship, but then as soon as they left the relationship, they found themselves again with a high sex drive and practically insatiable.
I hate to put it so bluntly Too Young, but I think you are just simply bored, You seem to truly love your partner and your family, and you're not the cheating, but much more the monogamous type. Therefore I will lean away from suggesting a break up, a temporary separation or an opening of the relationship. But we have to add some excitement in the mix asap!
I'm suggesting a good heart-to-heart with your partner, leading with how much you love him and appreciate him and how attracted you are to him, followed by something like "for the sake of our relationship and the quality of our lives in the present and future, I think we should mix it up a bit". Then suggest a weekend get away filled with role play?
This doesn't have to be an expensive extravaganza. It could be as easy as getting a hotel in a close-by city somewhere for the weekend. But don't go there as familiar partners of a 13 year long relationship. No, instead, you meet at the bar in the lobby as strangers with made up names, titles, occupations etc, and then rendezvous for the weekend in the room.
Or you create a once a week random place you meet, don't speak, make out anonymously (a café, a news stand….whatever it may be) and part ways quickly. It will be your own little secret. You could even dress the part etc. Hopefully you get the point, Too Young. You need some change and you need it like yesterday. The excitement is gone, the spark is gone and soon the dynamic will turn into a too familiar, brother/sister type relationship.
Turn it up a bit, switch some things around, re-learn each other and I think that you will quickly find that your body will follow suit.
Best of Luck! Miss Dinna