A new 100% affordable housing development for Brooklyn seniors is bringing 64 new homes to the market.
The Debevoise Senior Housing building at 40 Debevoise Street was built in a partnership between The Arker Companies, New York City Department of Housing Preservation and Development (HPD) and Jewish Association Serving the Aging (JASA).
The building was financed through the City's Voluntary Inclusionary Housing program and Senior Affordable Rental Apartments program, which provides housing for families with at least one member who is 62 years of age or older.
All 64 rental units will be set aside for seniors, and 20 will be set aside for formerly homeless seniors. Income levels are capped for those making up to 50% area medium income, or $53,700 annually for a family of three. All residential units are covered by a Project-Based Section 8 contract and tenants will pay 30% of their income toward rent.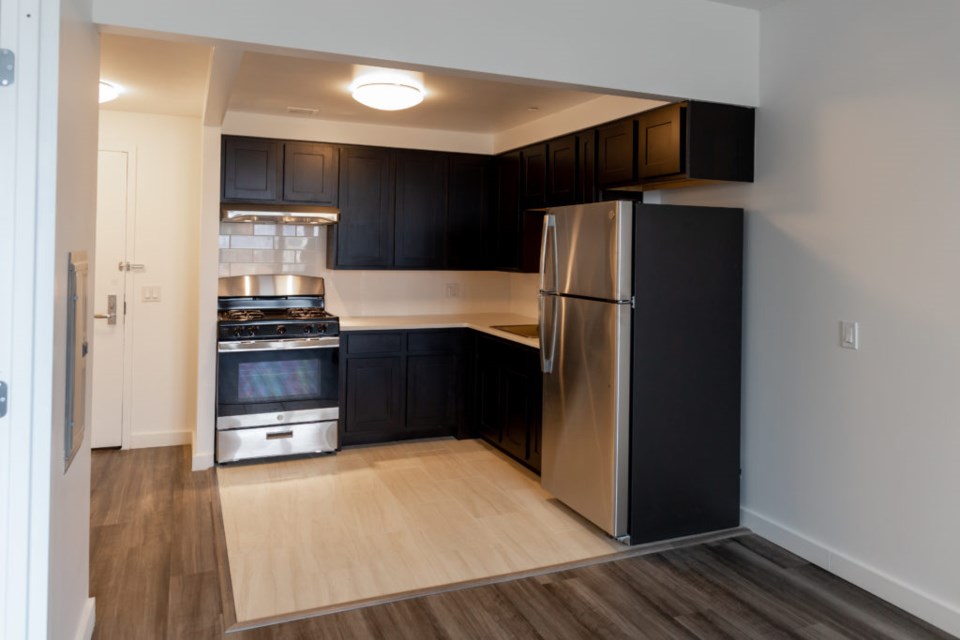 Alex Arker, principal at The Arker Companies said the apartments would give New Yorkers a "safe, stable, and affordable apartment to call home, and we're excited to welcome these seniors to the Williamsburg community."
"At a moment when New York City needs affordable housing more than ever, The Arker Companies remains committed to building high quality, affordable apartments for the New Yorkers who need housing most."
This building was designed by Aufgang Architects and consists of 46 studios and 19 one-bedroom apartments. Each apartment has an open concept with large windows to provide natural light that overlook the outdoor community space to encourage tenants to connect and engage with each other and the space. On the second floor, there is a common recreation center for tenants with direct access to a large outdoor recreation center.
JASA, the onsite service provider, will offer social services including care coordination, benefit and entitlement assistance, crisis intervention, recreational and health promotion activities and health literacy educational programs.
The Debevoise Senior Housing building also has a laundry, recreation room and a bike storage area.
HPD Commissioner Louise Carroll said through the Your Home NYC program, HPD was putting "seniors first by creating deeply affordable housing with on-site services to help them age with dignity."
"40 Debevoise Street provides 64 senior households, including more than 20 formerly homeless seniors, a safe, affordable home to call their own. I want to thank the Arkers and all our partners for making these homes possible at such a critical time."