Listen, summer's over, so stop sweating it like some lurking ex-lover, drunk texting at 3am, talm bout 'what you doing". Besides, Fall and Winter ain't bad. In fact, Halloween, Thanksgiving and New Years Eve, are amazing in NYC, which is why out-of-towners flock here in the colder months.
But friends don't let friends over pay for hotel rooms, and your apartment still smells like cat pee and moist cheese (or so I heard), so here's a top 10 list of bangin' AirBnb spots for about a hundo. You and your friends can thank me later. And maybe you should change cat liter brands.
This is quite a deal for $100 a night. It's the lower level of a brownstone and is a legit one bedroom apartment. It's furnished nicely, has a private entrance, a convertible sofa for kids or additional guests, laundry room and access to backyard. You can't go wrong with this spot!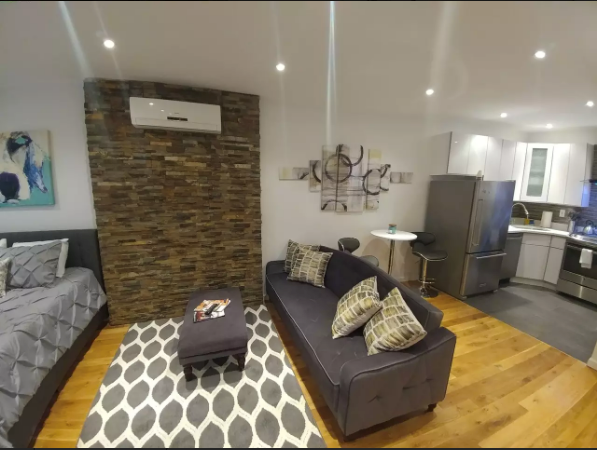 This is going for $99 a night and will keep the guest Bed-Stuy Fly, for your stay. It's close to Von King park and features a Queen Size Bed, a 55 inch LG 4K TV, Cable, Netflix, Wi-Fi, and sling TV... BBQ gas grill table and chairs for some alfresco dining. Can't lose.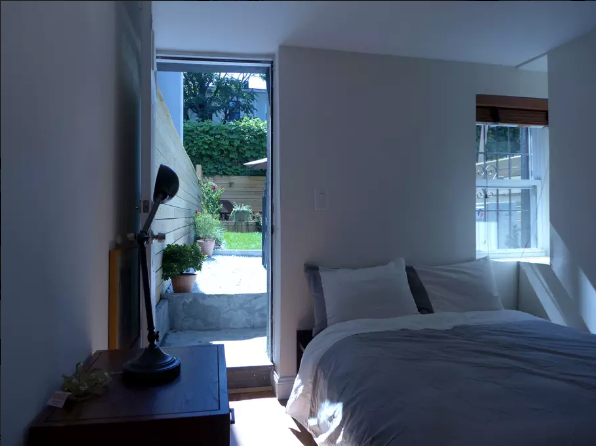 This is such a sweet bargain for $100, and comes with a landscaped backyard, accessible directly from one of the two, full sized bedrooms. It even has a convertible couch for extra people, in case you're like, a traveling boy band or something. And the cleaning fee is only 50 bucks!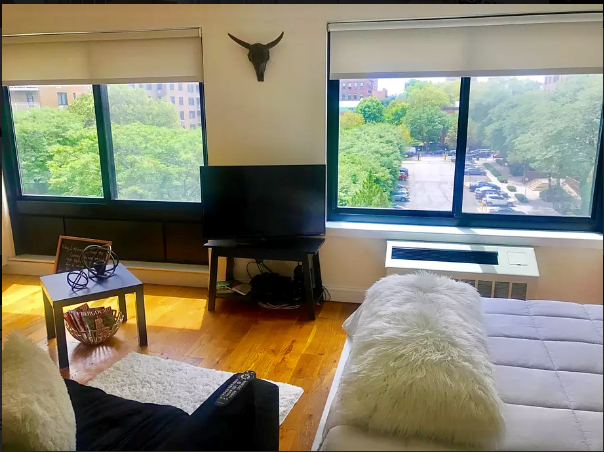 This place gets tons of light has amenities like cable TV and a gym in the building and it also has a super fun rooftop, which is set up like a rooftop bar/lounge. The cleaning fee s $65, which seems a little pricey for the space, but it evens out with low rental fee.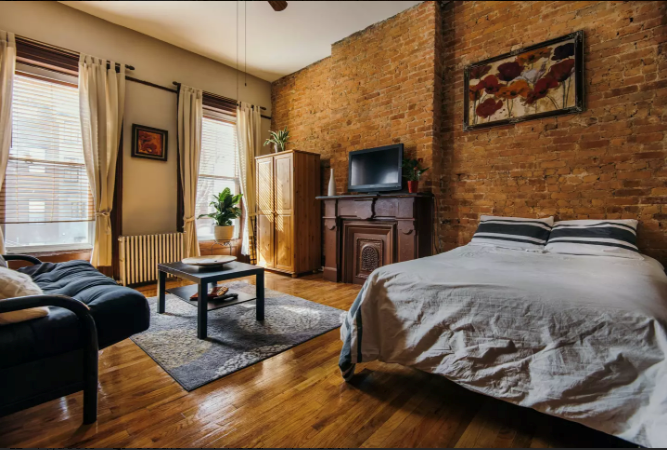 This is a good looking studio in a classic Brooklyn Brownstone. It's got exposed brick errrwhere and a separate kitchen. It doesn't feel like a sleek, travel for work spot, but instead like a comfortable staycation or vacation spot.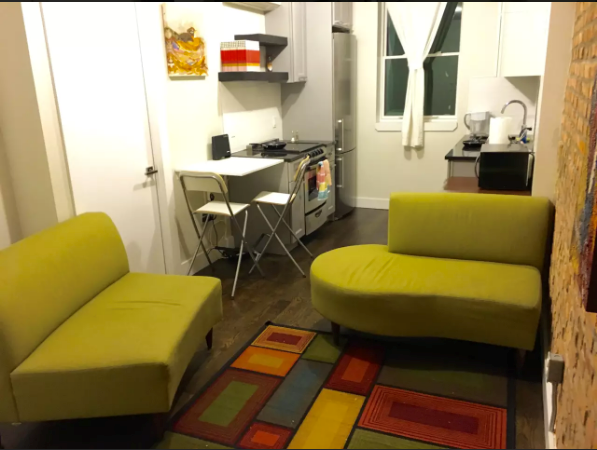 Brooklyn Batchelor Pad-If you on a tight budget and don't mind sharing an apartment, you can't lose with this place for $48! Small bedroom leads out to a private balcony and it's an additional two roof decks up top. Modern building in Crown Heights. You can also smoke, which is kinda rare nowadays.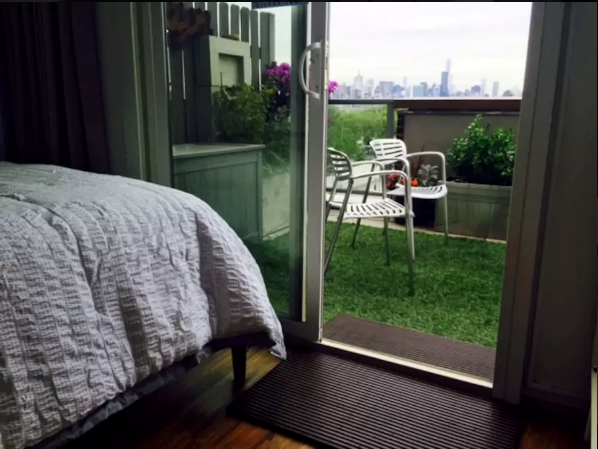 Bedroom In The Sky-This Williamsburg beauty has a huge, private , 1000 sf terrace, with a free gym and a free swimming poll. You're sharing the apartment, but it is in the heart of Williamsburg and far up in the sky! For $99 this can be yours!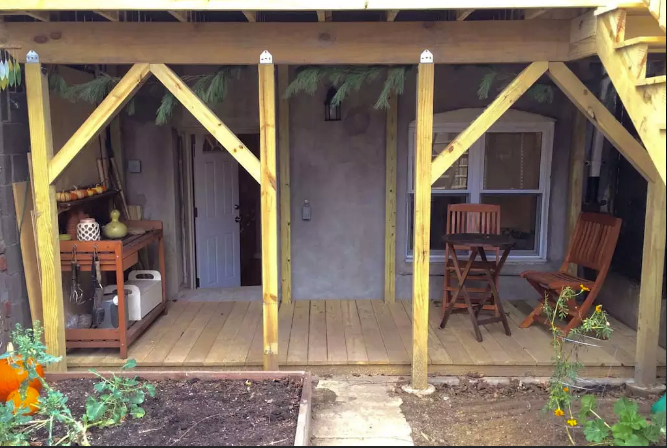 This garden apartment is in an 1890's townhouse in Bed-Stuy, and for $110 dollars a night, you get a cozy, yet spacious spot that also has a cool backyard. That's a win for a full apartment with a backyard, in Bed-Stuy!
This bnb is gucci. In fact, if you're the type that rocks Gucci, but would like to save money on lodgings, cause you spent it all on shoes, then this place is perfect! The bedroom is where you should park your "bloody shoes", and with enough champagne, can feel like your european pied-a-terre, right in the heart of Brooklyn. It also has an ADT security system, which can safeguard your valuable shoe collection, while you're out enjoying all that Brooklyn has to offer
This place looks like it's all new everything. Tons of space on the private balcony, so you or your travel mates can do some outdoor yoga, grill or maybe just enjoy coffee and cigarettes whenever you please. It has a home movie system and a washer and dryer, which is so clutch when traveling. This is like staying at a luxury hotel, while paying a cheap Airbnb rate, which is $99 per night!