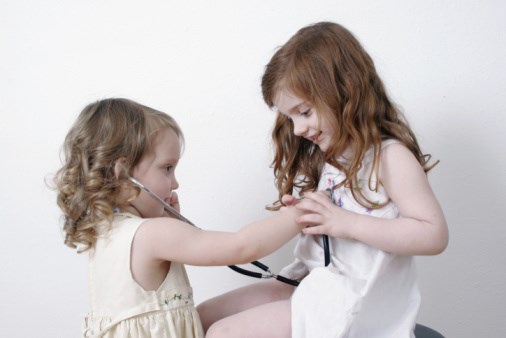 Submitted by guest blogger William A. Gillespie, MD
With the back to school season in full swing, now is a good time for families to make sure children are in good physical health and ready to learn. Use the following family health checklist as a guide to give your child a healthy start this year:
Well-Child Visits and Vaccinations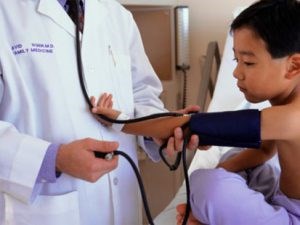 Get a yearly school physical and confirm with the doctor that your child has received the recommended vaccinations. The school physical is the perfect time to address important health issues that may impact your child's school year, including clearance for sports participation and age-appropriate vaccines.
Complete Eye Exams
Get a complete eye exam before your child starts school. The American Academy of Ophthalmology recommends an eye evaluation once before the age of 3 and every one to two years after that until age 19. During adolescence, a child's eyesight can change very quickly.
Biannual Dental Visit
Visit the dentist for one of your child's biannual checkups. Children should see a dentist by age 1. Even preschool-age kids can learn oral health habits, including the proper way to brush using training toothpaste and visits to a dentist twice a year. Tooth decay can be a chronic childhood disease. If untreated, it can affect a child's ability to eat, speak, sleep and learn.
Nutrition
Eating breakfast is the best way to get the brain ready to learn. Consider healthy breakfast and lunch options, such as whole-grain cereal, whole-wheat toast and fresh fruits. If your child packs lunch, be sure to include foods that are both tasty and healthy.
Healthy lunch options include:
Lean meat sandwiches on wheat bread
Low-fat milk
Fun finger foods such as fresh fruits and vegetables
Crackers and cheese in snack-size portions
Avoid carbonated beverages, high-calorie juice drinks, high-fat sweets and heavily processed snack foods such as chips and cereal bars.
Bedtime Routines
Get started early with a school bedtime schedule. Children between 5 and 12 years old need approximately 10 to 12 hours of sleep per night. Children older than 12 years of age should get at least eight hours of sleep. Start the school year with a bedtime routine that includes preparing for the morning, for example, setting out clothes and packing lunch. Also, encourage children to wake up early enough to have time for breakfast.
Make Sure Backpacks Aren't Too Heavy
Watch out for back pain caused by backpacks. Parents need to keep an eye out for back pain that can result from carrying a backpack to school. The American Academy of Orthopedic Surgeons recommends that a child's backpack weigh no more than 15 to 20 percent of the child's body weight. This figure may vary, however, depending on the child's body strength and fitness.
While some experts disagree on whether heavy backpacks are the source of back pain in children, most agree that using good judgment will reduce the risk of backpack-related injuries. That's why it's important to partner with your child on the selection, packing and carrying of the backpack.
Warning signs that a backpack is too heavy:
Change in posture when wearing the backpack
Struggling when putting on or taking off the backpack
Pain when wearing the backpack
Red marks on skin
In addition, parents should look for backpacks with individual compartments and put heaviest items closest to the body. Sharp objects like pencils should be in smaller pockets on the outside. School backpacks should have two shoulder straps and your child should use both.
Use the family health checklist to give your family a jump start toward a happy, healthy year.
William Gillespie, M.D., is chief medical officer of EmblemHealth and President and CEO of AdvantageCare Physicians.