By: Alexis Stewart
---
For so many Black people, especially Black women, embracing natural hair is tied to a sacred expression of identity. Over the past decade, America's natural hair movement aims to encourage Black women to love and appreciate their hair in its most natural state.
Carol Thomas, entrepreneur and founder of Just Because Hair Salon, has proved to be a paradigm of versatility and representation in the natural hair world. Also known as the "Queen of Natural Hair," Thomas is a licensed cosmetologist and natural hair care advocate who dedicated much of her life to fostering inclusive and healthy hair care experiences.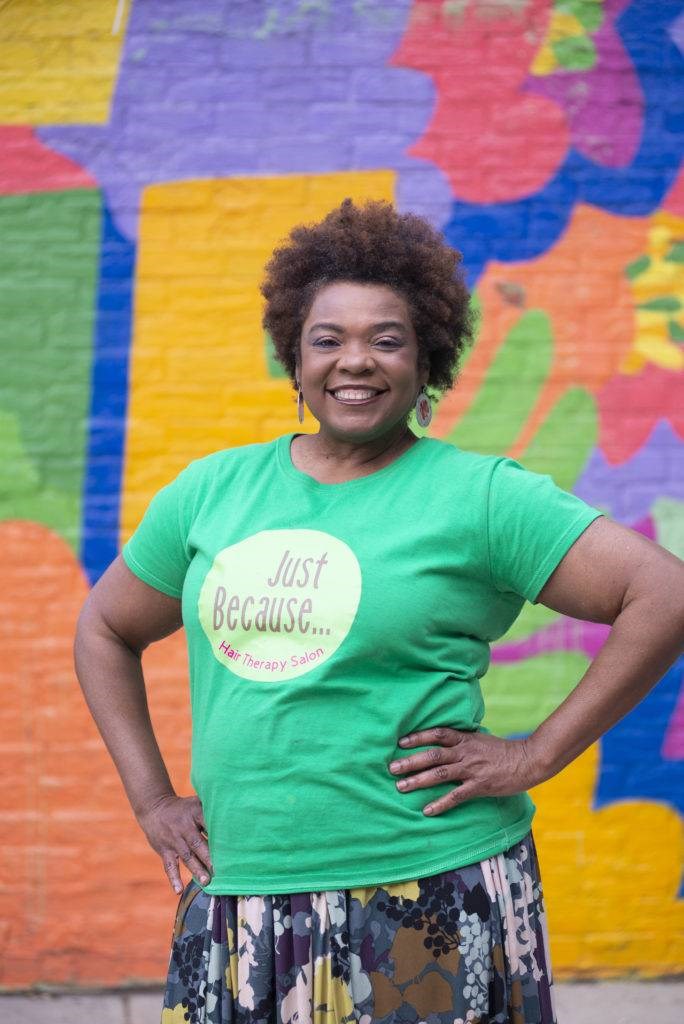 Carol's own hair care journey helped her develop a new sense of love and appreciation for her kinks. She uses her testimonies to fight for representation in the hair care industry through her Brooklyn-based, Just Because Hair Therapy Salon, which has been in business for over ten years and has proven to be an incredible staple for naturalistas in the Fort Greene community.
Thomas created this space specifically for Black professionals to provide a safe place for unique expression of creativity and Blackness through all natural hair types. Her line of St. Charles focuses specifically on repairing and restoring hair in its natural state, along with scalp rejuvenation. With this therapeutic approach to styling, having healthy hair is the essential aspect of any Just Because salon experience.
Carol recognizes that only certain expressions of Blackness are deemed beautiful, professional, or appropriate in the media. She stated in her interview with Thrive Global: "The stigma towards natural hair is still happening, and it is unbelievable to me. We have gone from "I am Black, and I am proud" and "Black and beautiful," and still Black women are labeled as unprofessional and unaccepted with some of our hairstyles." By highlighting inclusivity in her brand, Carol's been able to create an identity for her business that supports the beauty in all women.
The Black women's relationship with natural hair has its roots in slavery and rebellion but has transformed as a symbol of self-love and liberation. Carol's Just Because Salon has proven to be an incredible refuge for Black women to explore endless styles of beauty in appreciation of their natural hair.
During the pandemic, it is imperative to still condition and nurture natural hair in a salon which is in compliance with COVID-19 regulations! To set up an appointment, visit https://www.justbecausehairnyc.com/.