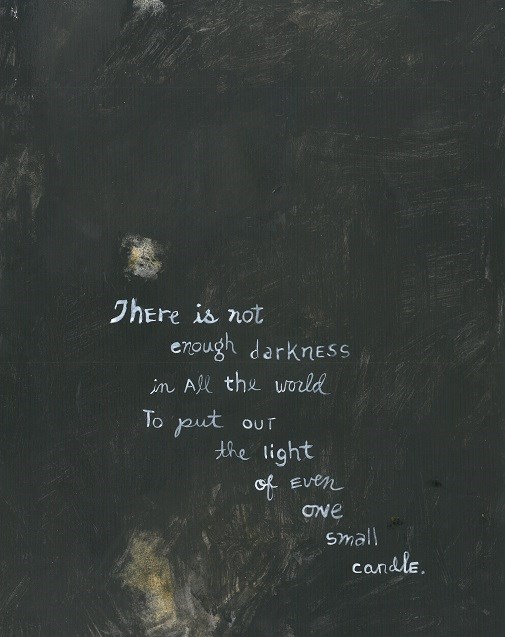 By Harriet Faith
This quote is from Reverend Edwin Hyde Alden. He was also known as Robert Alden and lived from 1836 to 1911. Alden was one of many real people upon whom Laura Ingalls Wilder based a character in the "Little House On The Prairie" series of books and television show.
This quote really caught my attention in the days following the attack on Paris. That tragic and frightening event is one more example of the darkness that we are all becoming so aware of in the world. We know it's there and it seems to be happening more and more. Yet it may not be that there is more darkness in the world so much as it is becoming more visible to us. If that is true, I tend to believe that it is becoming more visible to us precisely because we are meant to heal it. Those of us who see it and who are able maintain the smallest amount of objectivity about the dark things that are happening around us really do have a very important calling.....that of holding light. We may each feel as if we are only one person, and it may make us feel insignificant in the face of some of these forces around us. But I believe it is precisely that one small light inside each if us, seemingly no more bright than a small candle, that is making a difference in the world. This statement by Alden is true....darkness cannot wipe out a small candle. But a candle can change darkness. And if each of us holds our own inner light steady, we can make more of a difference than we can imagine.
This quote is also significant to me because we are entering that time of year called the Season of Lights. The seasonally dark time of year when lights and candles take on meaning for many different traditions around the world. I think I may do some more quotes on light in the coming weeks.
Have a peaceful week.
Art + Illustration
My new website HERE
My Portfolio on Pinterest
Like me on Facebook
My blog on The Brooklyn Reader