By Richard Burroughs
We live in a world where vinyl records and Chat GPT are both rigorous topics of discussion, although one is a blast from the past, and the other represents a scary A.I. future. Today, all vinyl conversations will inevitably lead back to the vinyl revival, which is headlined by Record Store Day, and through all the fawning press about records making a comeback is well-deserved, there are issues about the vinyl revival that are a bit concerning for Brooklyn.
People often form visceral bonds with records since they can represent a particular space, place, or time brought back instantaneously with a few chords of a song or a peek at the album art. I clearly remember the first record I purchased, a 7-inch copy of Was Dog A Doughnut, by Cat Stevens, in the Fall of 1977. Perhaps not the expected first record for a young, inner-city, Black kid, but I played that 7-inch til it warped, and hearing that song today automatically brings me back to my childhood.
In 2022, for the second year in a row — and only the second year since Luminate began tracking music sales in 1991 — vinyl albums outsold CD albums in the U.S. Growth for the format is slowing, though, creating cautious optimism in the music industry. Following a 51.4% year-over-year increase in vinyl album sales in 2021 and a 46.2% year-over-year increase in 2020, sales in 2022 rose just 4.2% over the year.
The vinyl market owes a lot of growth to vinyl records becoming larger than just the music on the platter. Vinyl records have become an avatar of the zeitgeist that communicates coolness and nostalgia. Reports show that nearly half of the vinyl-buying public does not own a record player, so the aesthetics and coolness of records are key market drivers. Since Brooklyn is the mecca of cool, unsurprisingly, vinyl culture and Record Store Day are a big deal in the borough.
When asked about why Brooklyn is important to Record Store Day, Carrie Colliton, a co-founder of Record Store Day, said, "Because Brooklyn has so much history in terms of making the music and experiencing the music, and there is so much culture, influence and excitement in Brooklyn."
A glitch in the RSD matrix is the lack of hip-hop albums amongst the 300+ Special Releases for 2023 RSD. Simple math says the dominant music genre in the world should have more than 13 albums out of 303 Special Releases for 2023 RSD. Especially true in 2023 when hip-hop is celebrating its Golden Anniversary. Although there are more hip-hop albums in 2023 than in previous Record Store Days, it is still an underrepresentation.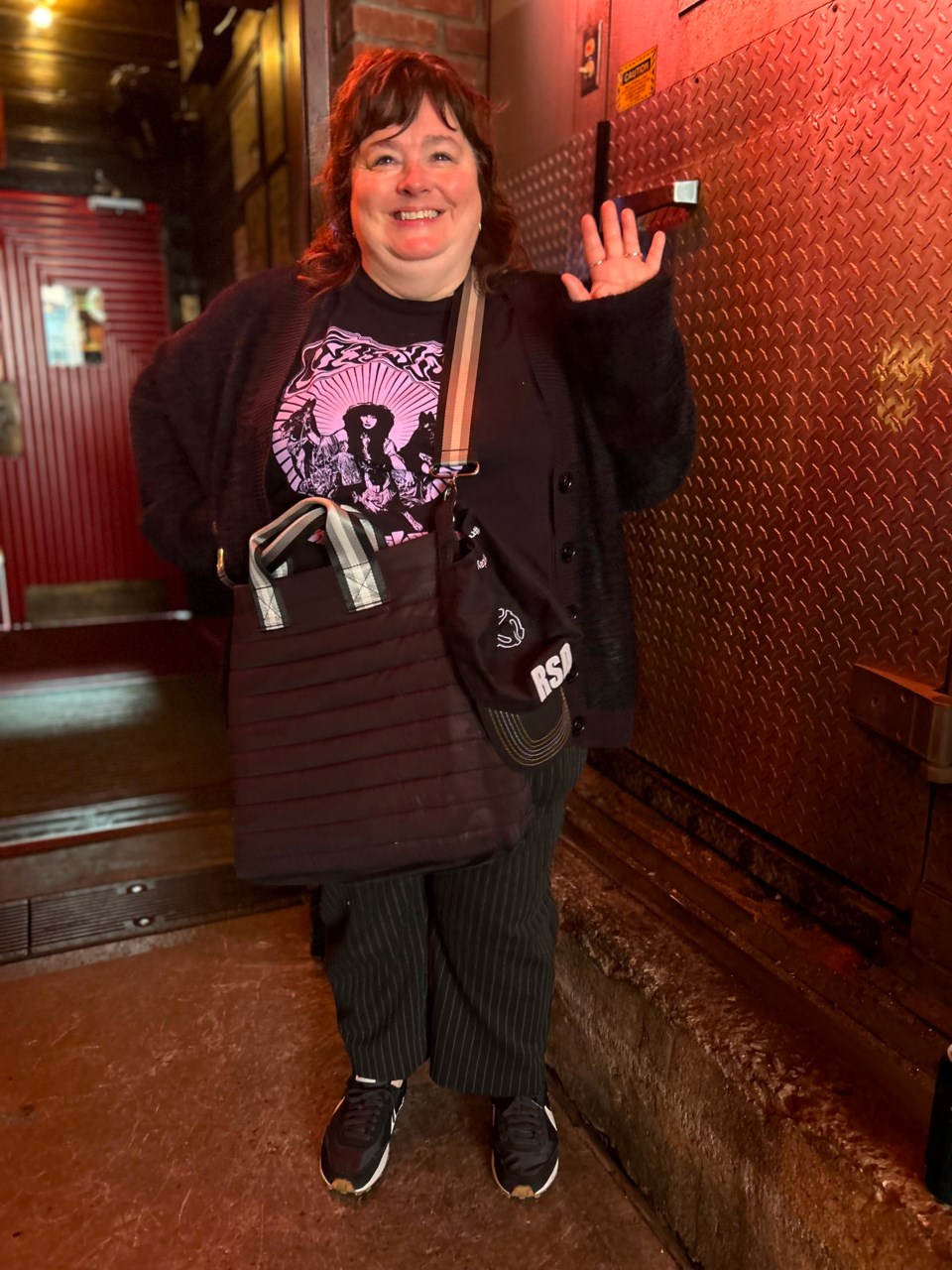 But as RSD co-founder Carrie Colliton points out, Record Store Day wants more hip-hop records. She said "Record Store Day does not create, release or sell records to stores, which is the job of record labels, artists, and managers. We recognize that (hip-hop) is a genre taking a while to come to vinyl in general, not just for record store day. We are working on that really hard."
The 1970s were a bright spot for vinyl record sales and the dark ages for environmental protection. It was the highest-selling decade, where vinyl was flying off the shelves, especially in Brooklyn, where historic record shops like Charlie's Calypso City in Bedford-Stuyvesant furnished cultural sounds to the Caribbean community in the Tri-State area. There was little concern for the effects of Polyvinyl Chloride or PVC on the environment back then, though fast forward to 2023, and governments are publicly aware that the PVC used to make vinyl records is dangerous.
According to Greenpeace, "PVC contaminates humans and the environment throughout its lifecycle, during its production, use, and disposal. While all plastics pose serious threats to human health and the environment, few consumers realize that PVC is the single most environmentally damaging of all plastics."
The vinyl revival that started around 2006 came out of the blue. Record labels had to quickly re-establish the supply chain and scramble to secure PVC, often from dodgy offshore companies with horrible environmental footprints. According to Toprecordplayers "Manufacturers were not prepared to meet this renewed demand. As a result, they sourced materials irresponsibly and manufactured the vinyl records inexpensively overseas." There are billions of vinyl records already in the world, so finding a viable PVC alternative for new vinyl records is imperative.
Sticker shock is a feeling usually associated with big-ticket items, though a visit to your local record shop can cause you to facepalm over the prices. One look at new releases selling for $45 and dreams of starting a record collection can quickly become a nightmare. Multiple factors are involved in the cost of a record, but none justifies the escalating prices of new releases on vinyl. When vinyl records are priced too high, it prices out the less affluent. It creates a White hegemony within the vinyl revival since many young POC can not afford the skyrocketing prices, and it could come down to records or rent if you live in Brooklyn!
So go forth, and buy vinyl records as an informed consumer, which we should be for everything!