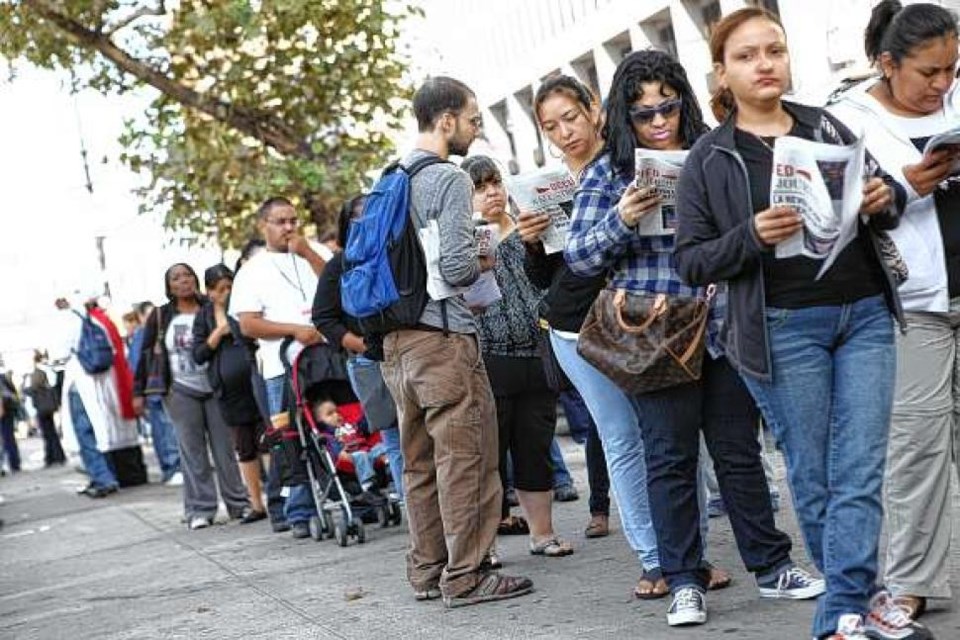 After years of being debased while they are already at their lowest, discontented New Yorkers may finally see reform in the Human Resources Administration.
The HRA is New York City's super agency that houses all of the city's social service programs which include cash assistance, food stamps, healthcare and employment services.
I'm not sure how many of you know the routine of dealing with this agency, but the scene has been played out for years in movies and television. Google the movie "Claudine" for a snapshot of the welfare experience.
A down on their luck client, humbling themselves to a less than qualified social service employee, justifying their need for public assistance, unemployment benefits, "one shot deals"etc.
In reality, for decades, single mothers, working poor families, and the unemployed have had to place their destiny in the hands of disgruntled, sullen, and cranky HRA works. Many of whom are poorly trained and extremely biased. As a child, I remember accompanying my mother to her appointments.
We would walk down Schermerhorn Street, downtown Brooklyn rushing through the sidewalk traffic exiting the G train terminal. You always knew you were drawing near, because the stale smell of cigarettes and urine would greet you at the entrance.
There was usually a disheveled security guard, flirting with one of the clients in the front. To the side were usually a group of women removing jewelry and placing them into their handbags.
I suspect jewelry represented disposable income and would not be received well by the assigned case manager. The goal was to look "needy."
The process was that you had to use the black phone on the main floor to contact your case worker. If you were lucky, someone would pick up and you'd make your 9:00am appointment.
Unfortunately, luck was never on our side. My mother would call continuously, finally reaching the case worker around 4:30pm only to be told, coldly and casually, that, our case was closed!?
Fast forward 30 years later.Welfare recipients have MBA's and are struggling to find employment. The average rent in Bedford Stuyvesant is $1500 and milk is near $5. Inflation is a frequent visitor for New York residents but their apartments are too small to accommodate it!
Newly appointed HRA Commissioner Steven Banks is seeking change to the system that has degraded New Yorkers since the late 1960's.
In an article published by the Daily News, May 8, 2014 it was concluded that, "The city Human Resources Administration fails to comply with its own procedures for processing documents, according to an analysis by the Safety Net Project, an initiative by the legal advocacy group Urban Justice Center."
According to the article, in 2013 over 275K city clients requested fair hearings because their applications were denied. They appeared before the administrative law judges and won their cases. The mayor's major concern here is financial, "the taxpayers foot the bill for HRA's bureaucratic bungling."
In addition to the incompetence of the workers, clients are treated with no respect. A degrading process prolonged because a grumpy city worker chooses to dehumanize them even further.
Banks, the former head of the Legal Aid Society has a proven track record of supporting disenfranchised groups. However I think his vision is an ambitious one. Restructuring HRA is like placing every homeless New Yorker in permanent housing.
HRA employs heartless incompetent workers whose idea of customer service is scrutiny over sympathy, judgement over objectivism.
As a former Director in the social service arena, I know the patience and skill it takes to deal with a diverse public. But... it was my job, I respected it, and the clients.
I support Banks' efforts but if he really is interested in carrying out the goal of HRA reform , he needs to make a complete overhaul. New workers, new policies, new attitudes.