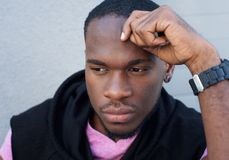 Everyone has his road to walk. Some walk purposely, while others walk aimlessly. Sometimes it is divine order that paths cross momentarily to share a truth: This big blue marble is a family. Try to be nice to one another.
"I've amazed myself!" are Joy's thoughts as she walks down the street to the shelter. Joy may be discreet but complete lock down on a secret so extraordinary is an accomplishment for her. She has a cousin who is one of her clients! This man hails from the state her mother comes from and has walked the same streets of the town her mother once walked (God bless her soul).
This man is a friend of RaeShawn who left for Florida weeks after the Thanksgiving dinner. He was the man RaeShawn looked sadly at during the Thanksgiving dinner clean up. RaeShawn has not re-entered the shelter; however, his friend is still here. He's here and is spiraling downward.
From her usual questioning to draft a resume, Joy uncovers Wendell Hamm has done a one and one-half year sentence at a state penitentiary during which he earned his high school equivalency diploma. His work history includes unrelated menial jobs.
"I want a job as a slot technician. There's plenty of work and the pay is good."
"Do you know where to go to get trained? I'm sorry, I'm not familiar with it. The continuing education departments that I've included in my directory don't list it."
"Yeah, I know how to get trained. I just need to go to a casino or race track around here to get a number. Right now my money is low."
"With what you've told me so far, I can put together a good resume for you. I suggest that you go to Employment Works to get placed at a job. Do you know about Employment Works?"
"Can't say I do--but I'm sure you'll tell me all about it, Miss." Wendell looked directly into Joy's eyes and smiled. Joy maintained professionalism. It's not everyday an unwitting cousin tries to flirt with his blood.
As he was talking, Joy was pulling a sheet from one of her folders and turning it around to face Wendell. She made a big asterisk beside information on Employment Works.
"Mr. Hamm, Employment Works is an employment agency dedicated to preparing formerly incarcerated people for work and placing them in jobs with livable wages." Joy runs down the days and time to register, how people ought to be dressed, and the documents to bring.
"I see that you wear fashionable leisure attire. Should you need professional attire, I can refer you to a few places."
"You don't have to do that. One of my aunts keeps two of my suitcases. You think I'd keep suits in this place?!"
"I understand your caution, Mr. Hamm. Well, it's time for me to pack my folders and push this cart out of here. I believe later today or tomorrow I'll have a draft to show you."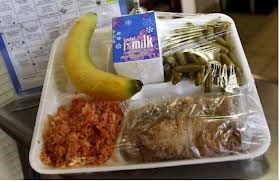 Wendell pushes his chair away from the desk, stands up to walk toward the cafeteria section of this cavernous room. Joy unplugs the extension cord and winds it around one of the handles on the cart. As Joy does this, she thinks how similar Wendell looks like one of her first cousins.
As she pushes the cart out of the rec area/cafeteria and into the hallway, she remembers her family telling her not to inform this man that they are related.
"It may seem rough but, having him know who you are can be a problem. He'll try to get favors from you. Then, if he's using drugs--so many of our brothers use some kind of drug--he'd really work the blood card to get money from you."
So April marks nine months that Joy has kept this secret from other staff. On occasion, she looks on the status board to find Wendell Hamm's name up for 3- or 7-day suspension from the shelter. Wendell Hamm is one of many clients who smokes K2.
Getting Your Own Keys
chronicles the professional
odyssey
of Joy
Duggins
, a resourceful and encouraging service provider in a Central
Brooklyn
men's homeless shelter. It gives a peek into NYC homeless services procedures and much
workplace
drama.
What's the goal of providing temporary emergency shelter? Getting Your Own Keys