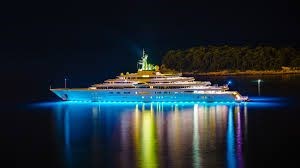 To keep any ship in shape, the captain needs to review the crew. The second Tuesday in a month Big Cheez does that with Juliet in tow.
On the second Tuesday of each month the shelter staff has a mandatory staff meeting. It starts at 10:00 AM. All staff are expected to attend. This means even weekend workers and employees whose days off include Tuesdays are expected to attend. The only people exonerated from attending are those on vacation and Helen, the 8:00 AM to 4:00 PM shift supervisor. Shift supervisors must be available to respond to calls, emergencies, and requests from external agencies, shelter clients, and the main office. Helen doesn't cross the street until her relief arrives.
Big Cheez and Juliet lead the meetings. When the Social Service Director is in charge of the meetings, she goes over key event dates and procedures. Juliet explains the procedures for applying for vacation leave and personal leave. She reminds staff that time off for working extra time requires getting the extra time approved in advance and then getting the time off scheduled and approved. She must be commended for this consistency. What she is doing is reviewing certain sections of the personnel manual. Let it not be said that the staff doesn't know policy and procedure. As for dates for key events, she methodically gives the name of the event and its logistics.
Prior to the program director's arrival, Juliet reminds the body about the Callahan Review for the coming Thursday. This means Social Service staff and custodial staff are to report to the shelter by 5:00 am to start stripping beds, replacing mattresses as needed, and laying linen and toiletries on the stripped beds by 6:00 AM. She tells the staff that this year marks the nonprofit's 35th anniversary. To celebrate this milestone the National Alliance of African American Veterans Organization's annual summit will be hosted by their nonprofit in August. It is planned that these executives will visit the shelter and the nonprofit's other facilities.
"We here won't have to do any extra activities other than answer questions should these special visitors ask you."
It is the cruise that she's warming to:
"As I mentioned last month, we are going splashy this year to celebrate 35 years of operation. We went from a storefront on the corner Classon and Jefferson Avenues to constructing five multiple dwellings, one supportive housing for persons living with HIV/AIDS, a 200-bed shelter, and the main office. Splashy means renting a yacht for a cruise around Manhattan. They will be a jazz trio to do a 45 minute set and a DJ. This isn't black-tie but it is dress to impress. How does that sound to you?"
Different staff members comment on the great party. Others remark they haven't been on a yacht before. Juliet lowers the boom:
"The tickets are $150 for staff. To help pay for the ticket, you can arrange for a payroll deduction of $25, either monthly or biweekly. If monthly, you'll have the money and ticket by August. If biweekly, the ticket is your by May."
The room is rather quiet with a few murmurs. Joy thinks about the ticket price and adds the dress, shoes, and hairstyle. She adds up the costs and feels her bank account getting lighter. She tries to maintain a pleasant expression.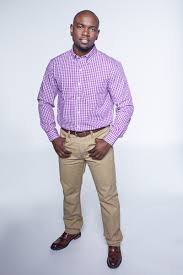 For Big Cheez's credit, he discusses the bigger picture: the overall performance of the shelter as the Department of Homeless Services measures it and from his perspective. Other than move-outs, he leaves the Social Services department's progress for Juliet to critique. Big Cheez is concerned about facility upkeep, low move-out rates, and staff work ethic. There are many meetings where he points to where the custodial staff falls short. In fact, Big Cheez voices a question he has kept to himself:
"I know that our clients are using drugs and can make other bad decisions for themselves. Unfortunately, too many make drugs their breakfast--we have to get them services--but I wonder are my custodians doing the same? When I look around the parameter of the building and find trash or go into the clients' bathroom to find a face bowl clogged, you have me wonder."
Robbo and Jack quickly glance at each other. Jack responds that they are busy doing their jobs. Stan, the Director of Operations shakes his crossed leg because he wants direct supervision over the custodians rather than Big Cheez who has plenty on his plate.
Joy likes monthly Tuesday staff meetings because it means coming in at 9:00 AM instead of 12 noon and leaving at 5:00 PM instead of 8:00 PM. She doesn't do the 7:00 PM workshop which is fine by the clients because they have uninterrupted TV time. Of course, she's mindful of Stan's position:
"We don't want the men to get comfortable here. We want inconveniences to spur them to find a place of their own. We want them to get their own keys."
There are certain weeks in a month where the Tuesday staff meeting falls with a Friday night when she leaves at 5:00 pm to volunteer at a soup kitchen. Those weeks, there are no 7:00 pm workshops Tuesday or Friday. She does ensure the latest job notices are up on the bulletin board those Fridays so the men may go out to interviews during the weekends or prepare for the following Monday.
Joy is putting on her shawl, throwing on her coat, and pulling on her faux leopard skin hat, by 5:10 PM later that day. She says her good-byes, signs the attendance books, and walks through the gate. On the sidewalk, she takes deep breaths as she walks to the bus stop. She passes a few residents heading toward the shelter. Joy remembers a conversation she had with Brother Amen who is associated with a Kemetic organization that is three miles away. Brother Amen encouraged her to bring clients to the center who may be open to their teachings.
"Brother Amen's group may have too strenuous requirements for the men here", muses Joy. "There's so much self-examination and chores to do there. It's not for the weak hearted. Many people have come and gone due to the requirements."
Walking briskly and enjoying the air, it comes to Joy that she has enough responsibilities on her plate.
"If Amen asks me about it again, I'll invite him to the shelter to talk man-to-man with them."
Feeling light from deep breathing, she picks up the pace as the thought of eating some African food comes to her mind.
Getting Your Own Keys chronicles the professional odyssey of Joy Duggins, a resourceful and encouraging service provider in a Central Brooklyn men's homeless shelter. It gives a peek into NYC homeless services procedures and much workplace drama. http://gettingyourownkeys.blogspot.com/
What's the goal of providing temporary emergency shelter? Getting Your Own Keys