- By Tom Lysaght
"Remain true to yourself, but move ever upward toward greater consciousness and greater love! At the summit you will find... everything that rises must converge."— Pierre Teilhard de Chardin
Medgar Evers College in Crown Heights is housed in an impressive building that was formerly Brooklyn Prep, a Jesuit high school for Catholic boys — like me, long ago. How fitting that the site where my spiritual education blossomed into social consciousness is now named for an icon of the Civil Rights Movement. My new book Persian Passion is evidence of my coming of age as a world citizen in Crown Heights.
Raised Irish-Catholic near Marine Park, I served as an altar boy for five years while attending Good Shepherd parish's grammar school. My family owned a home in this all-white, middle-class neighborhood of mostly Italians and reformed Jews. However, on weekends in seventh and eighth grade, I played football for the Hurricanes of Gerritsen Beach, then an Irish backwater.
When it came time for high school, my parents wanted me to attend a Catholic school and I wanted one with a football team. So, wearing the requisite jacket and tie, I took the subway and a bus every day to Brooklyn Prep in Crown Heights, where blacks and Orthodox Jews lived harmoniously in the '60s.
In this neighborhood, I had my eyes opened to human diversity while my mind was expanded by my progressive Jesuit teachers (like that quintessential "radical priest," Fr. Daniel Berrigan taught briefly at Brooklyn Prep). Learning that more faith lies in honest doubt than in all the creeds combined, I began to question my Catholic religion.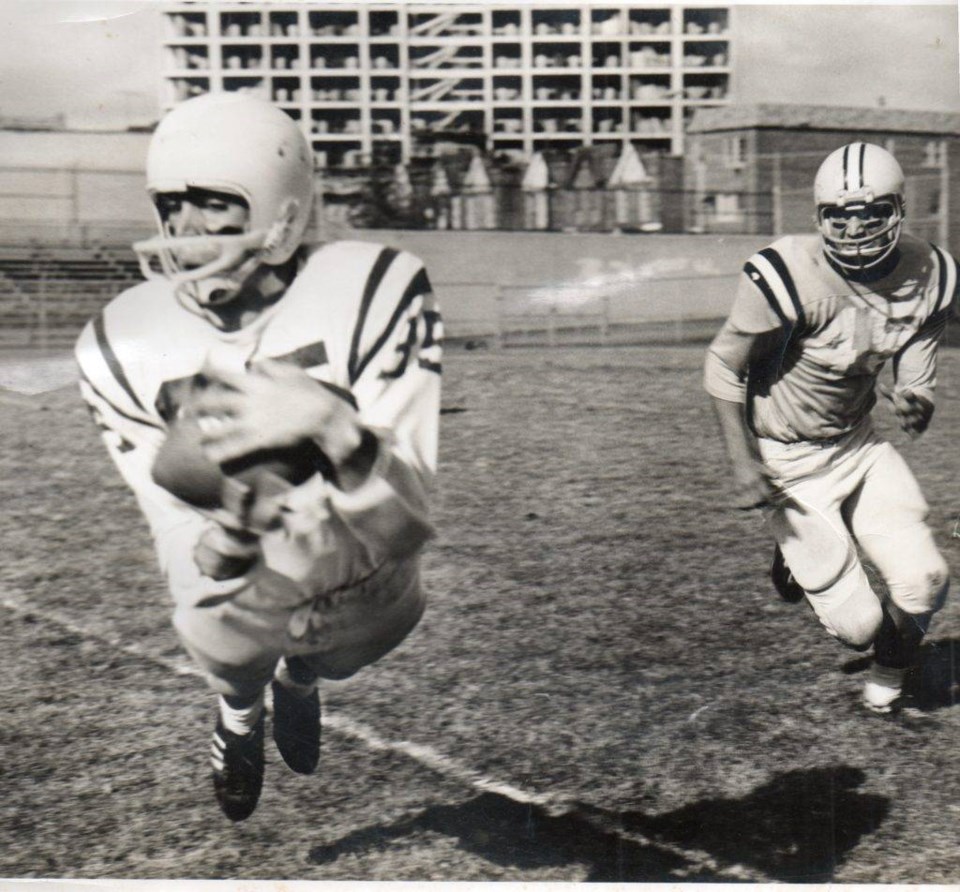 At the same time, I wrote my term paper for AP history on the Black Panthers. On October 15, 1969, the day of the famed Vietnam Moratorium, I nervously went down into Prep's basement, state-of-the-art TV studio. As president of the student council, I sometimes appeared on the screens of the closed-circuit TVs in every classroom.
However, on this national day of prayer and peaceful protest, I didn't have school news. Instead, I announced that, rather than attend classes, I was leaving campus to participate in the teach-in occurring in Manhattan. I urged my fellow "Prep men" to join me. Thus, on a fall day 50 years ago, my spiritual education gave birth to social commitment — on the site where Medgar Evers College now stands.
The football skills honed in Gerritsen Beach and the education beholden to me at "the Prep" in Crown Heights merited me a scholarship to Harvard University. There I blossomed into a world citizen and writer. Upon college graduation, realizing there is no personal salvation or worthy career divorced from universal redemption, I made a vow: I would not write again until I knew the meaning of life — so I could share it with others.
Kissing my family good-bye, I left on a quest for the South Pacific. In the days before credit cards and cell phones, I had only a hundred dollars in my pocket, but burning resolve in my heart. After four months Down Under, I was graced with an answer that proceeded to uplift the rest of my life.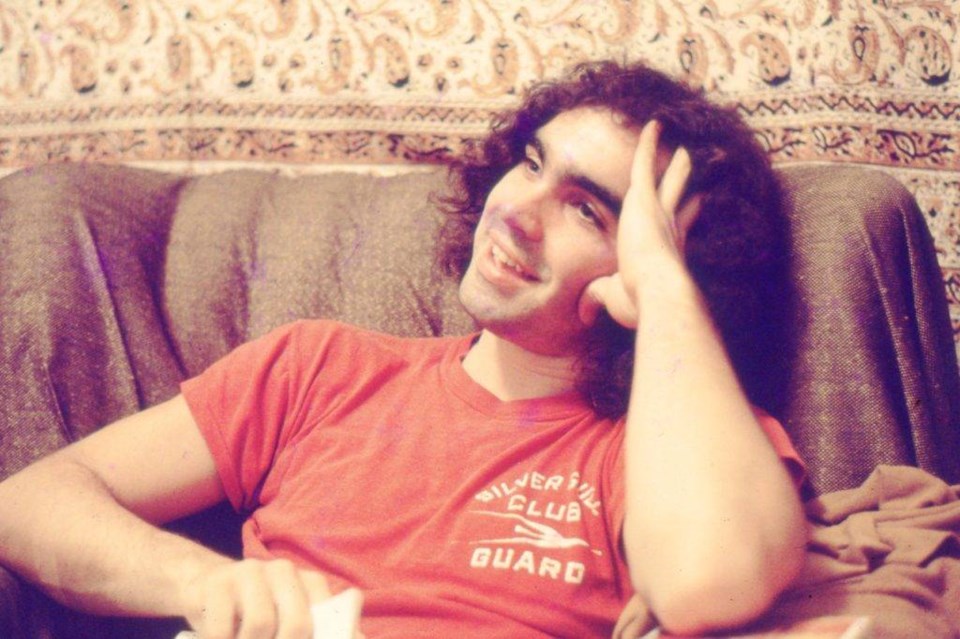 "Everything that rises must converge" is a fact of both physics and metaphysics. That universal truth has guided and infused all my writing since. This year it has enabled me to write a historical novel about 19th Century Islamic Iran in a manner that makes its story relevant to the needs of everyone everywhere today.
Few people know that the famed 1848 "Year of Revolution" in Europe may have been precipitated by events in Iran (then Persia). The first conference in the world proclaiming the emancipation of all women was convened by a Persian prisoner, in an Iranian village, just weeks before the famed Seneca Falls Convention in upstate New York. His messianic movement soon swept Persia, but the king and Muslim clergy were too entrenched in the old ways to welcome the evolutionary changes in culture.
Muhammad Shah was dying, so a violent tug for power ensued between his unfaithful wife, a Machiavellian Lady Macbeth, and his venal Grand Vazír. Each had a preferred child-prince s/he wanted on the throne; each wanted this messianic movement crushed. The conflict came to a head at the inquisition trial of the imprisoned seer ("the Báb" — or, Gate), staged by the Grand Vazír to embarrass the royal mother's teenage son who, as nominal crown prince, had to preside over the tribunal.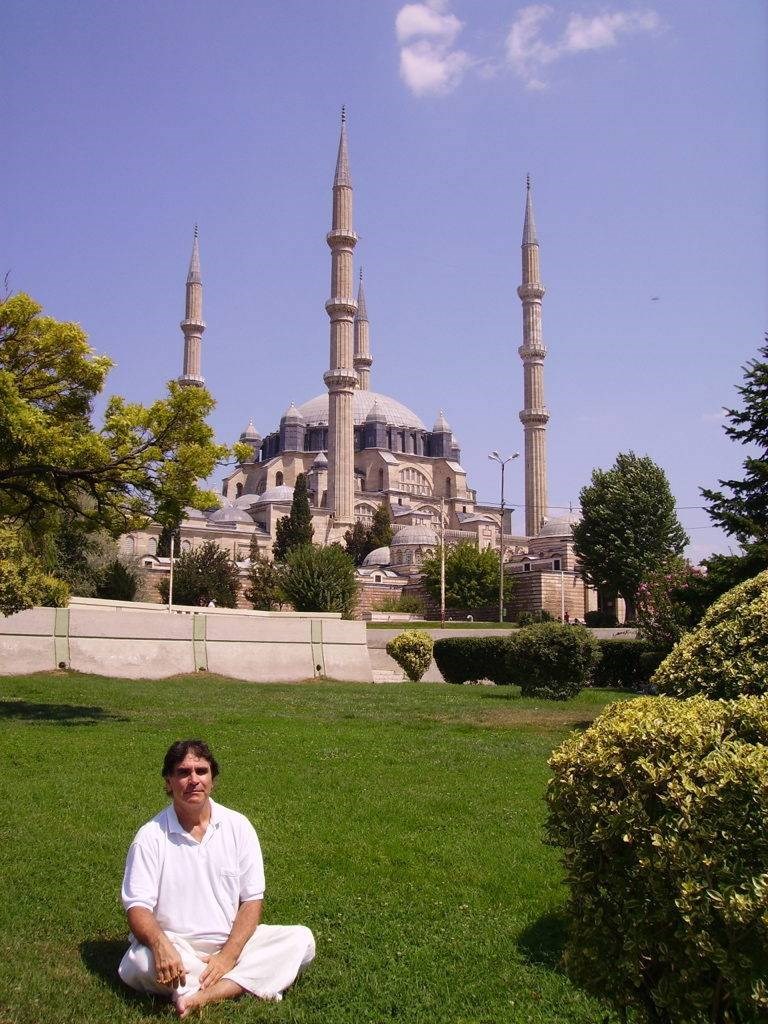 The stakes were high: If the Báb proved himself to be the Promised One of Islam, then he would be the true sovereign of Persia — and perhaps of all the world.
This year is the bicentennial of the birth not only of Brooklyn's bard Walt Whitman but also of the Báb, that mystic pioneer of modern social consciousness. Persian Passion is the dramatic portrayal of the darkest hour before the 1848 dawn of the day whose noon effulgence he heralded, and which the world still longs to witness.
I wrote this book to raise readers' spirits with hope and to give a vision of that New Day on the horizon. In a sense, this is my true homecoming — to my high school campus. Actor Rainn Wilson ("Dwight" from The Office), touts the novel as a page-turning, good read, comparing it to "Game of Thrones."
But all can judge for themselves; Persian Passion is available on Amazon.com — and I can be reached at https://www.yourcreativestage.com.
Raised Irish-Catholic in Brooklyn, Harvard graduate and playwright Tom Lysaght has written some 30 plays in both English and Spanish. His website, Social Drama/Sacred Space, serves as a resource for utilizing theater in grassroots community building. (All photos courtesy Tom Lysaght).