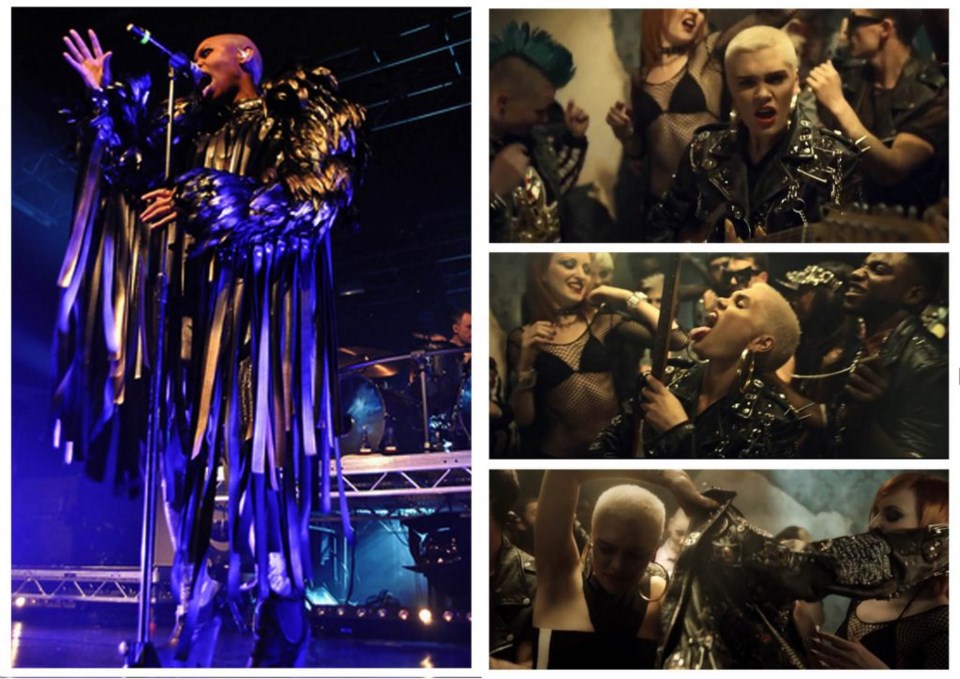 It's not the 60s and it's not the Beatles era, but there seems to be an invasion of Brits: "The British are coming, the British are coming!" through every town. "And this time it is not Paul Revere.
This week's, Living the Dream Larger than Life interviews Keko Heinswheeler: Keko Heinswheeler is a creative consultant and fashion/accessory designer who is now based in Brooklyn.
Keko produces one-of-a-kind image pieces. His work has graced the bodies of Lady Gaga, Natalie Portman, Naomi Campbell and the current Diesel campaign to name only a few. Keko works with some of the industry's most established companies and people.

What inspired you to make Brooklyn your new home?
It's the ambition of coming to America as a whole. They say it is the land of the brave and it seems limitless. Everything is big, extravagant and grand. The architecture, the personalities, and even the food; it's grand and excessive, kind of over the top in a good way. I would describe it as flamboyant. There is a flamboyant grand optimism in New Yorkers and that's basically what is inherent to what's here. The food, the personalities. It's definitely the melting pot that they talk about. The city is like a giant jigsaw puzzle that is bolted together. In every sense, the bridges are bolted together, the curbs are metal and bolted together. There is a mix of cultures that influence and interact in each other's existence. That is super obvious to me. Those creative ideas and concepts are overwhelmingly explicit to me. I would also say America is such a huge influential part of the world. So many of the things that are made in the world are here; so many of the world's industries are here and that makes it extremely accessible. If you cannot find it in NY you cannot find it anywhere. As for Brooklyn, it is special London seems to only tolerate the idea of many cultural backgrounds - it is a diverse city. Whereas Brooklyn and New York seem to celebrate diversity.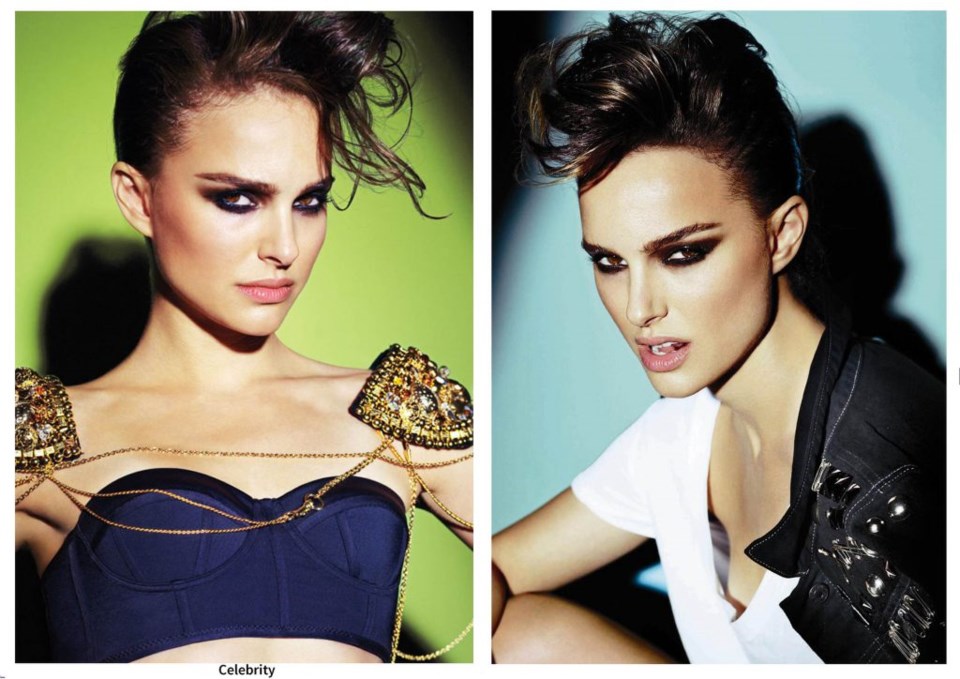 Prime example of something that has happened: I am walking through the station and a black man gives me a salute and acknowledgement. My experience is that there is so much love here and this is where I came to the experience of Brooklyn Celebrates. My experience of New York/Brooklyn is that there is so much genuine love and admiration for each other. It is pure for me and I am not tainted by any experiences and that is why I would describe it like that.

Would you say that you are living the dream larger than life?
New York/Brooklyn, the energy and the people here enable you to be limitless. There is a vibrancy to this city. Everything from the graffiti and the people hustling on the street. It does not matter if I am in the middle of the city, the vibrancy is everywhere. My dream is unfolding here and I am experiencing my diversity, which is exciting. A transsexual walking down the street might get snickered at then two gay men holding hands, then you turn the corner and you have a Mexican man selling Fritos and then you turn the corner again and it is something else going on there.
Are you happy doing what your doing?
Yes, I am happy doing what I am doing. In New York, it is a bigger playground and more people to play with inside of my work. New York is vast and I an optimistic to the vast kind of unknowns. I am excited because a lot of the world culture is here. The film industry, the music industry. It's a city of free spirits and entrepreneurship; it is symbiotic to me as a person. As that is what I am.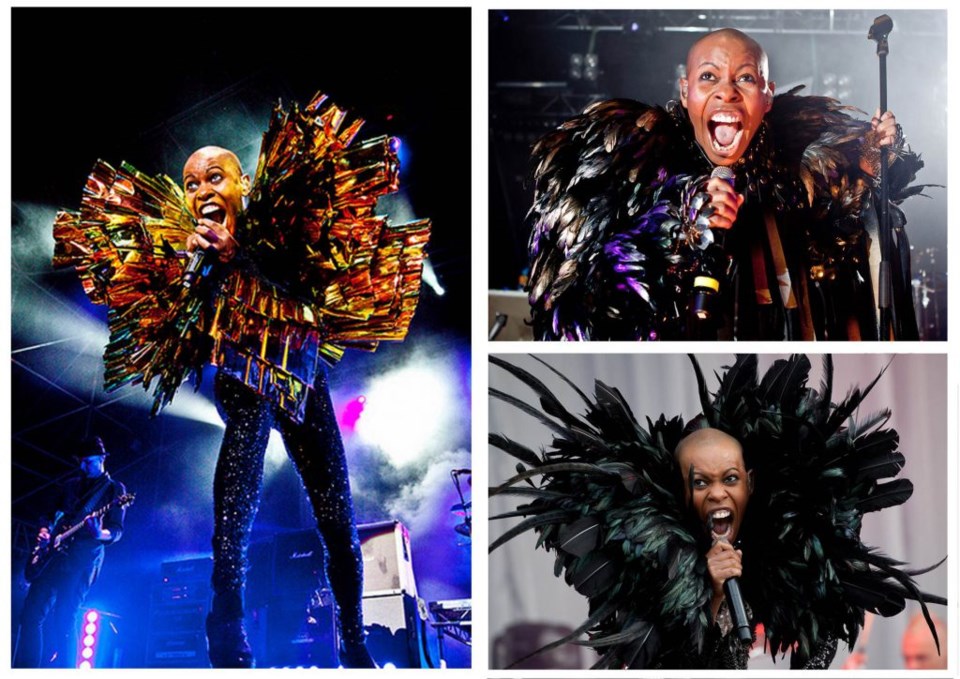 If you could do anything else what would you do?
I am happy doing what I am doing and at some point I would like to expand myself creatively and make a film. I do not see creativity as one vessel. I am creative and I am inherently creative and all of my creative skills are cross-transferable. My creation is limitless. I am born limitless and the only limit is myself.

What do you admire? Who would you like to dress?
I do not admire any one person. Anyone. It is a compilation of people, places and things. The one thing I do admire is people who are limitless, boundless, who embrace their own sense of self. Their person power and live by their own rules and anything is possible. That could be a homeless person I talk to on the street, to a major business person in a boardroom. It's someone who we instant connect with on an energy level. Subjectively for me the purpose for living is a product of and a viewpoint to creation. People have sex and make a baby; baby chooses its own path. In the big space on a human level it is to create, build community, your own future, your own happiness. The whole idea of life is creation. Life is synthetic and it is all made up and created and that is what is incredible about it.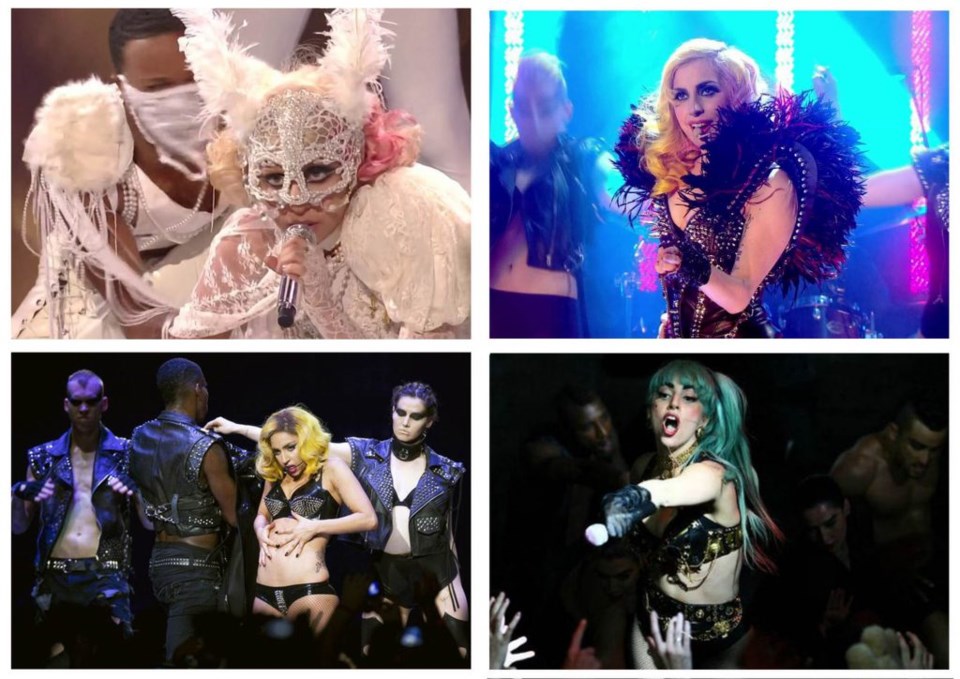 What are you passionate about?
The ideals of beauty, but not as an aesthetic reference. There is a subjective viewpoint of beauty. I am interested in the idea of beauty on an energetic level on the idea based about love and caring for each other and humanity. We are so tiny in the scope of the world and each individual has so much power to enable positive change. If one person who smiles at ten people randomly can create a ripple effect that could snowball… That's the kind of beauty I like. There is so much beauty in oneness in the world. It is that sense of equality between all things that I find beautiful.
Is your voice expressed in the work that you do?
I am blessed in my career by being given complete autonomy and freedom to express my creative viewpoint and have my voice be expressed in a visual way. I get to create my subjective view of the human condition.

What excites you?
I am excited about collaboration. In a work sense, it is important to me. When I create something on my own, it is never really on my own. There is a certain magic to it; you have separate entities that can create something very special. When I combine the power of two people to create one thing, it is pure creation. I love working with other people and I get a certain magic. Together we create something new; it's organic; it causes me to grow. And when based around a creative text, I often end up in a place I did not know I could go and it's much more expansive, and the end product becomes enriched, unique and diverse.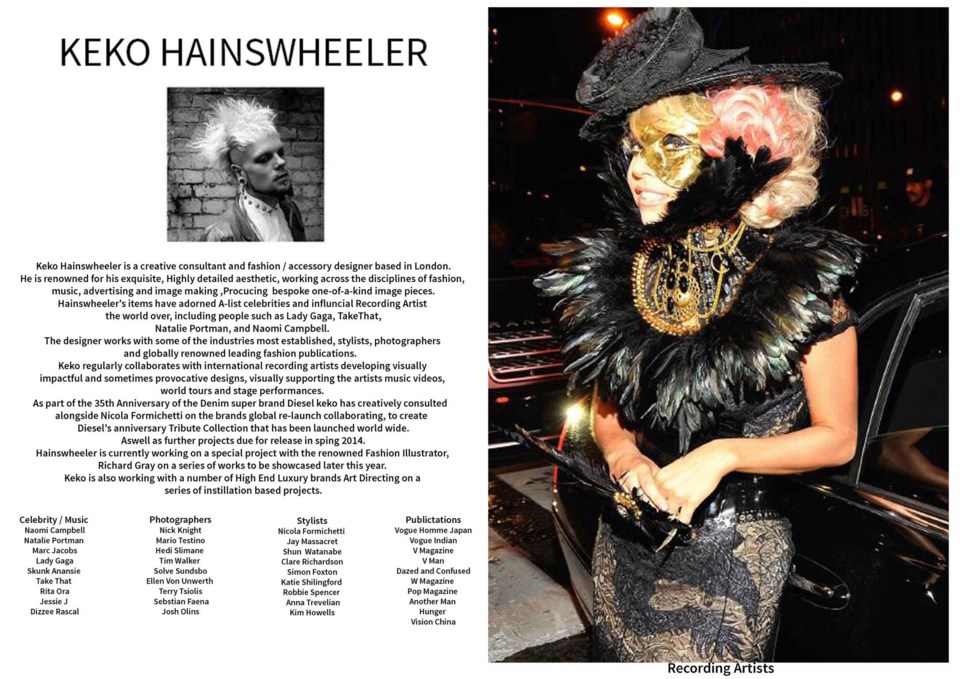 How long have you being doing what you love?
Well, I have been doing this all my life, being creative. However, as a career, four years. How

Did you get to work with all these top industry people?
One of my pieces got discovered in an office by Nicola Formichetti, who is a wonderful, amazing person, who is the creative director of all companies great and wonderful? He saw a piece and invited me to do a commission and then we did one of my favorite things that is to collaborate and we buzzed off of each other. The rest is history in making.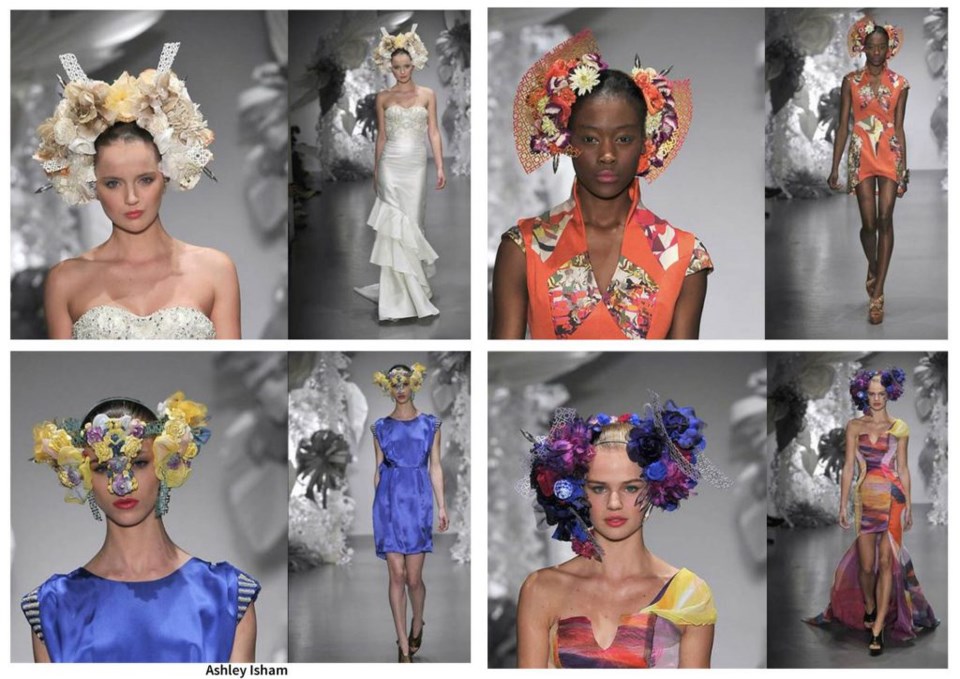 If you were to be inspired by anything, what would that be?
It might sound a little corny, but there are three mottos that I live by: "Life is for dreams, for without dreams we have nothing." "Take no prisoners" when I am feeling ambitious. "Embrace the change without fear or self-criticism." When I have interns I always share these mottos. Everyone starts somewhere and everyone is equal and you are your limit. It is not going to be easy; you make the changes and you are the limit.