Asian American and Pacific Islander (AAPI) Heritage Month is celebrated each May in the United States to honor the contributions of Asian Americans and Pacific Islanders to the country's history, culture and society. AAPI is a rather broad term that includes people from the entire continent of Asia and from the Pacific islands like Guam, Fiji and New Zealand.
AAPI heritage has been officially celebrated in New York City since 1978, when then-President Jimmy Carter approved a national observance of Asian American and Pacific Islander Heritage Week. In 1990, the commemoration was officially expanded to a month-long observance, and in 1992, the month of appreciation was made a permanent fixture of the American calendar.
Since then, AAPI Heritage Month has become an annual tradition in Brooklyn, with a wide range of events celebrating the AAPI community — like film screenings, children's activities, cultural performances and more — organized by community organizations, government agencies and institutions throughout the borough.
Of the five boroughs, Brooklyn has the second-largest Asian population in the city — 370,776 people to be exact, according to the 2020 Census results for New York City. In Brooklyn, the Asian population has grown by 110,647 over the past decade.
"I'm excited to celebrate the diverse and vibrant AAPI communities throughout New York," State Sen. Iwen Chu said.
Chu is the first Asian woman in the New York state senate, representing District 17, which includes neighborhoods with a large, diverse Asian community like Sunset Park, Bensonhurst, Bath Beach, Bay Ridge, Dyker Heights and Kensington.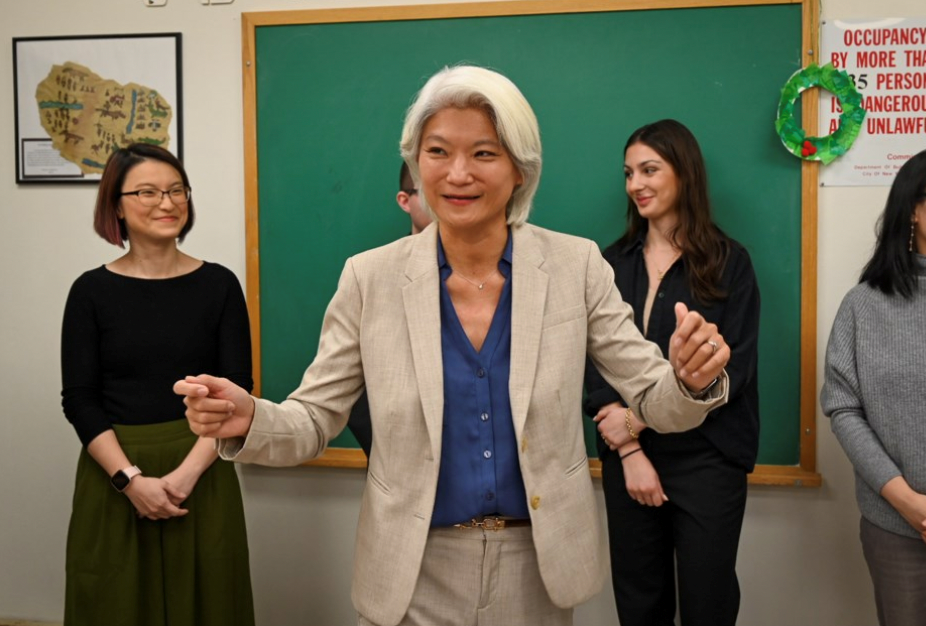 ​AAPI Heritage Month is also a time to raise awareness and acknowledge the discrimination and violence that AAPI communities have faced throughout U.S. history, ranging from the detention of Japanese American during World War II to the increase in harassment and violence against Asian Americans in response to the pandemic.
"AAPI communities come from many different countries with dozens of languages spoken. It is the time to reflect on the achievements and contributions of Asian and Pacific Americans. Within our celebrations, we cannot let our histories and experiences go untold. AAPI communities have often gone unseen, underfunded, and underrepresented," Chu said.
"As the first Asian woman in the New York State Senate, I am proud to represent the community, to bring a stronger voice to the negotiation table and to ensure our government protects our community interests. I'm the first, but I won't be the last. I encourage all AAPI, especially the younger generations, to get civically involved in their communities."
In the state senate, Chu is currently pushing for more funding to invest in AAPI community-based organizations which provide crucial language and culture competency services.
"Everything we can dream up for our city's future is inspired by the stories and cultures that live within the people who call it home. I'm so excited that this month is all about celebrating our Asian American and Pacific Islander neighbors' heritage and vision for Brooklyn," Brooklyn Borough President Antonio Reynoso said.
"This borough is at its best when we come together in appreciation of what makes us special and in recognition of what binds us as one: our love for Brooklyn."
While he hasn't announced the official program yet, Reynoso said that there will be a special AAPI Heritage Month celebration at Borough Hall on May 25 at 6:00pm.
"New York State is proud to join in the national celebration of Asian American and Pacific Islander Heritage Month," NY Gov. Kathy Hochul said.
"New York has long served as a beacon of hope for immigrants and marginalized communities who are looking for a safe haven and a land of new opportunities. Our AAPI communities make us stronger, more resilient and more innovative and I hope that this month brings great joy as many across the state celebrate their rich heritage."
Celebrate AAPI Heritage Month in Brooklyn
What: Asian Creative Festival 2023
When: May 20-21, 11:00am-8:00pm
Where: Industry City, 220 36th Street Brooklyn, NY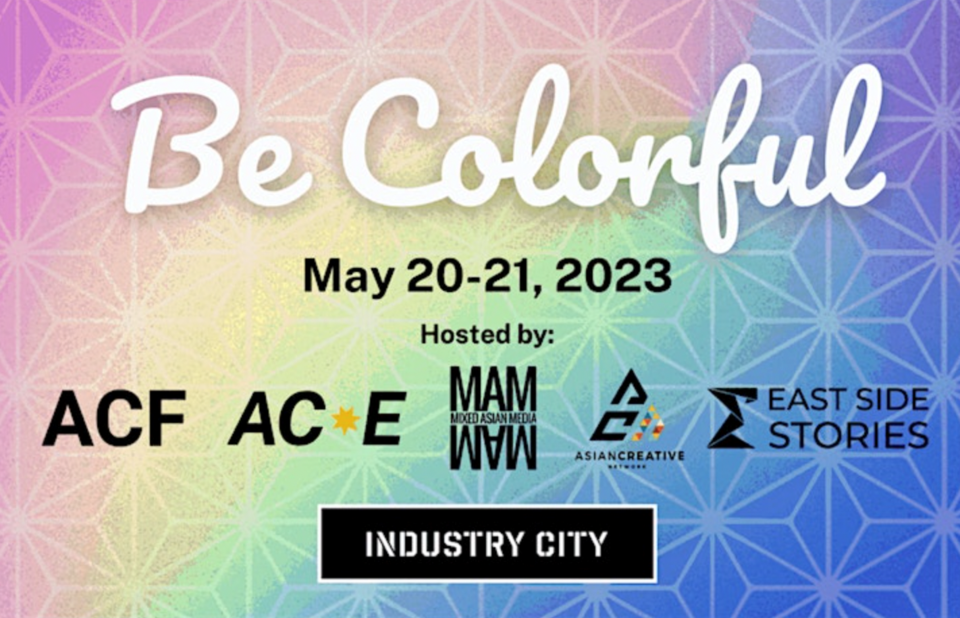 What: Magic Brush Story Time
When: May 6, 11:00am-11:45am
Where: Brooklyn Public Library, 361 Lewis Ave. at Macon St., Brooklyn, NY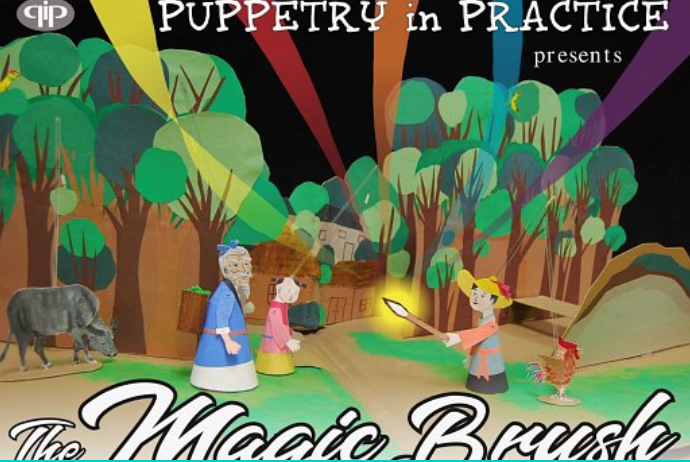 What: South Brooklyn AAPI Heritage Month Celebration 2023
When: May 13, 11:00am-1:00pm
Where: 1601 80th St, Brooklyn, NY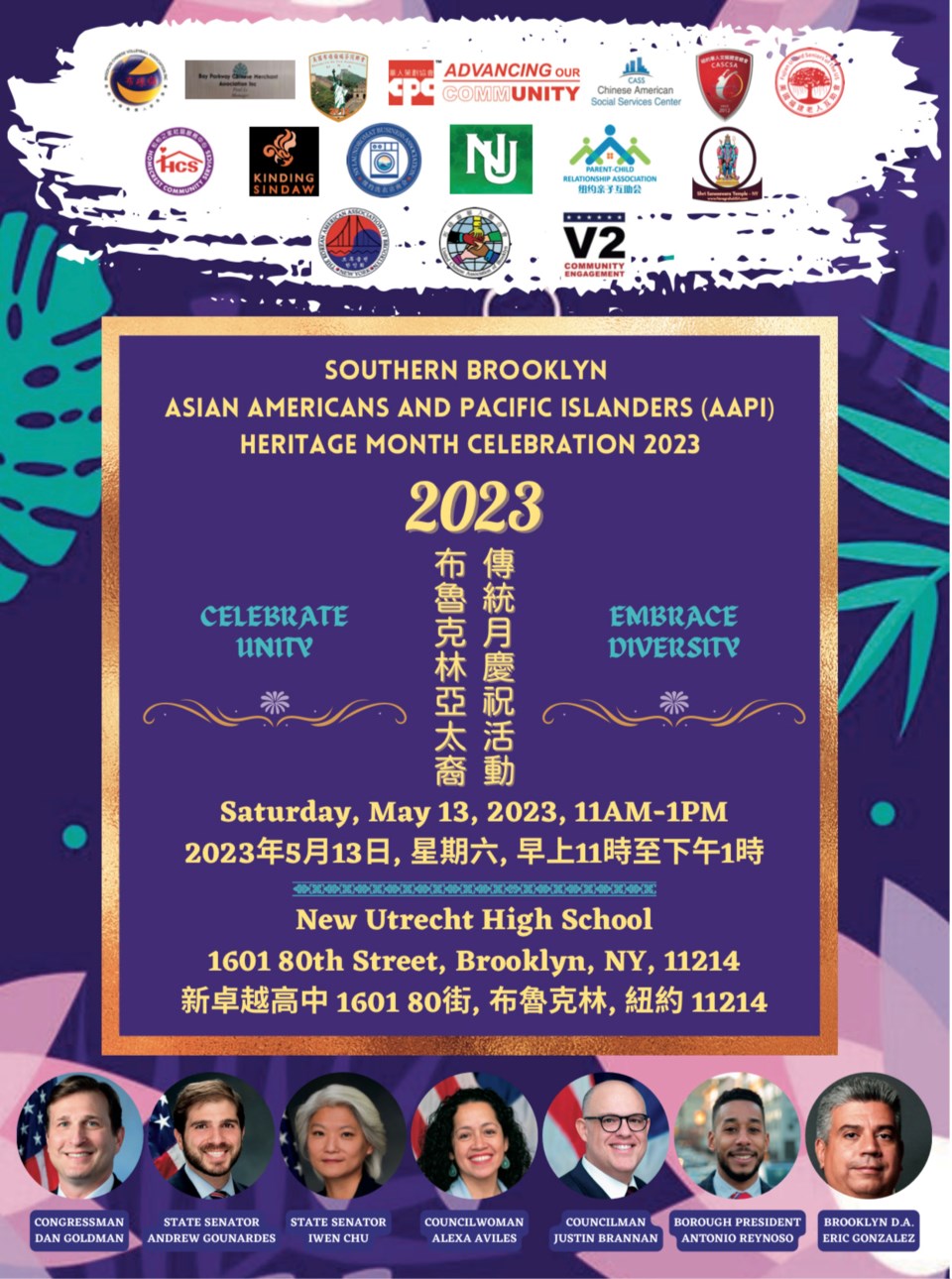 What: Gu Shi: A Storytelling Show that Features AAPI Comedians
When: May 30, 7:00pm-10:00pm
Where: 170 Montrose Ave., Brooklyn, NY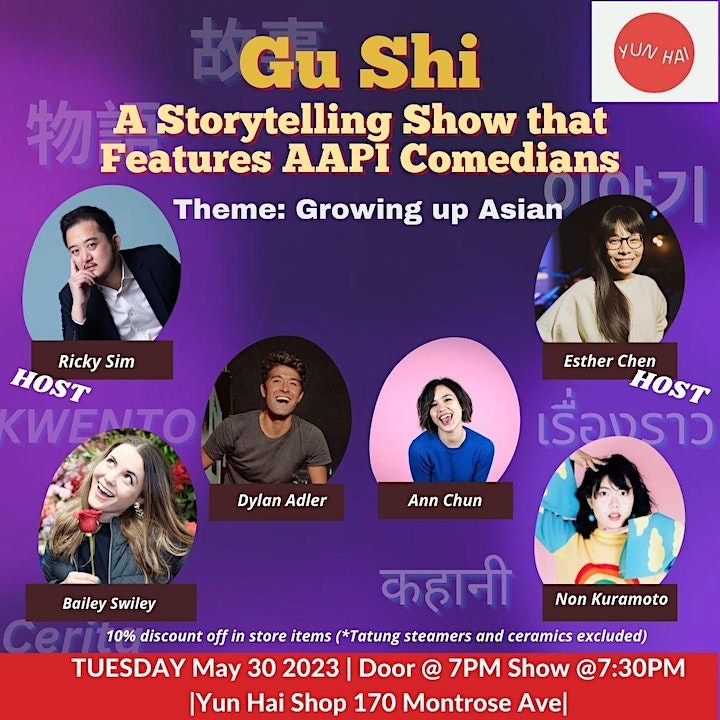 What: AAPI Month 2023 Celebration with Chef Stacy Seebode x Yu and Me Books
When: May 31, 8:00pm-10:00pm
Where: St. Lydia's, 304 Bond St., Brooklyn, NY