Members of Brooklyn's Hasidic Jewish community filled the streets of Eastern Parkway in Crown Heights on Tuesday, dressed in costumes and parading with laughter to celebrate this year's Purim holiday.
The Jewish celebration kicked off on Monday, March 6, and continued until sundown Tuesday.
Purim is a Jewish holiday that celebrates the miraculous saving of the Jewish people from annihilation at the hands of Haman, a Persian official as noted in the Book of Esther. The day of "flipping it upside down," is commemorated by reading the story of Esther, dressing up in costumes, giving gifts of nourishment and giving money to those in need.
"I think we also celebrate the continuity of the Jewish people. There are many people over the years that tried to destroy us," says Rabbi Yaacov Behrman of the Chabad Jewish community. "We're not just celebrating the one evil man Haman; we're celebrating the 'Hamans' of every generation."
The fun-filled celebration lined the blocks of Kingston Avenue with floats lit with Purim messages, people laughing and giving away special gift bags of food and money.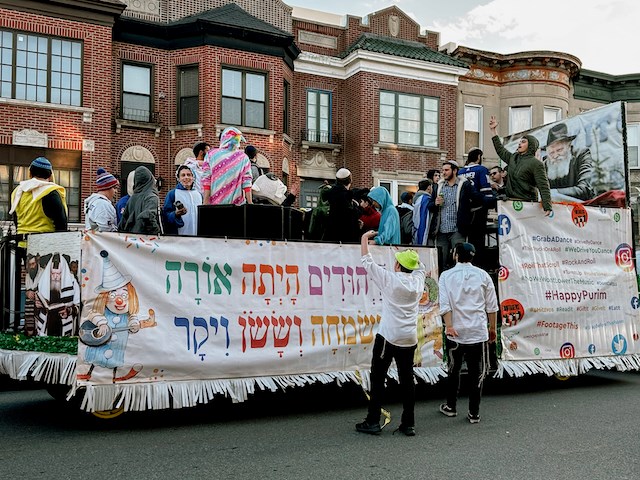 "I think it brings the community together, if you go in the streets whether it's Crown Heights or any other community with a large Jewish population," says Behrman. "It's a really, really joyous and fun holiday for everybody."
The most eye-catching tradition of the Purim celebration are the costumes which signifies the hidden miracle behind the Jewish day of deliverance. Like in the story, the details of the miracles are hidden within natural events. "The idea is that God is behind all of the details and everything that happens in the entire world, " says Toby, a participant in the Purim celebration on Tuesday.
"That's why we wear costumes. We're hiding our true selves although we're really in here. It reminds us that everything is just a disguise, but there is always a deeper meaning."
From onesies to ball gowns, each person young and old, dressed in costumes that fit their personality and style. "Some people for the holiday of Purim say that you should dress up as if it's a very fancy day," informs Malka-Levanna, another participant on the Parkway. "I have my ball gown with a Miss Crown Heights sash and I used to be a pageant girl, so I thought it'd be hilarious to do a Miss America style."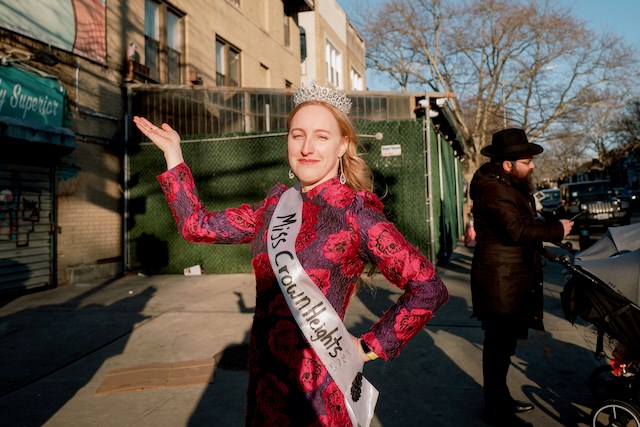 Whether fully dressed up or simply wearing a silly tie, many celebrants of the Jewish holiday agreed that dressing up is less about what costume is worn and much more about its meaning and joyous nature.
"I like the fact that you have people that wear very sophisticated costumes," says Behrman. "It may cost a lot of money or a lot of thought. And sometimes you have a simple costume which is very basic, which is even disposable and you don't have to spend a lot of money. You can really dress up simple and the main thing is to be joyous."
Those who did not celebrate Purim can still participate in the traditions and values of the holiday because they transcend beyond the Jewish community.
Behrman suggests that, "Everybody has to be proud of their identity. Unity and being inclusive doesn't mean you have to give up your identity and change who you are. Real unity and being inclusive is remaining true to yourself and just respecting the other person and what they represent."