Brooklynite Jeanette Bigelson celebrated her 103rd birthday on February 2 in Coney Island with some of her closest friends, local elected officials, live music, beautiful flowers and a heap of gifts.
The party, which took place at the Jewish Association Serving the Aging Luna Park Annex Older Adult Center, was decked out with a fabulous "roaring twenties" theme, highlighting the key events that occurred in the year Jeanette was born, as well as pictures of celebrities also born in 1920.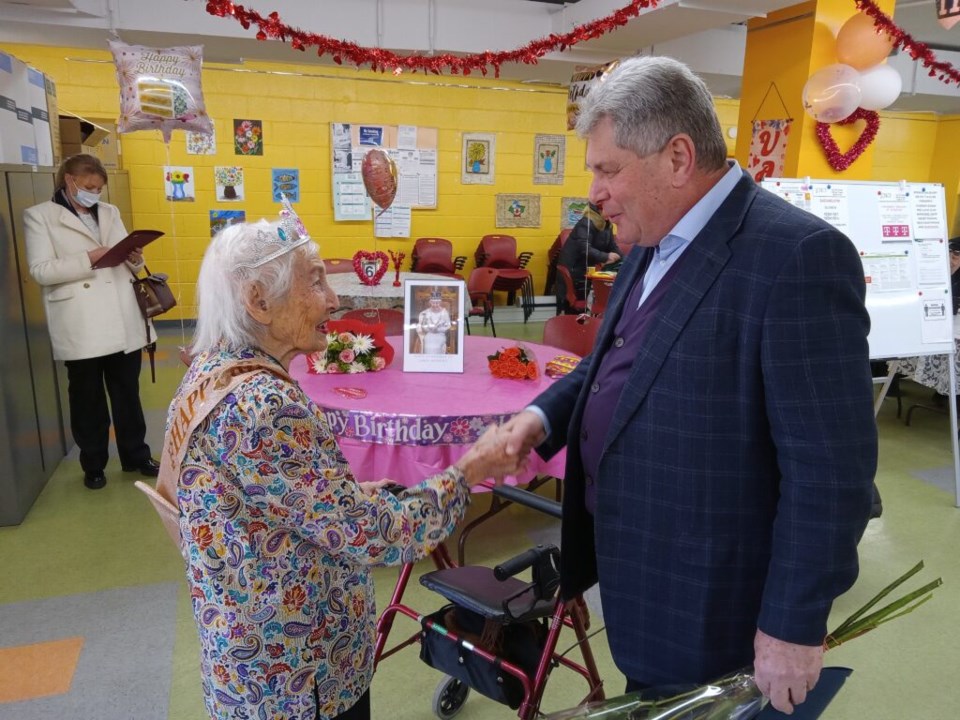 Assembly Member Alec Brook-Krasny and a representative from the office of Council Member Ari Kagan attended the party to celebrate Bigelson, presenting her with certificates from their respective offices.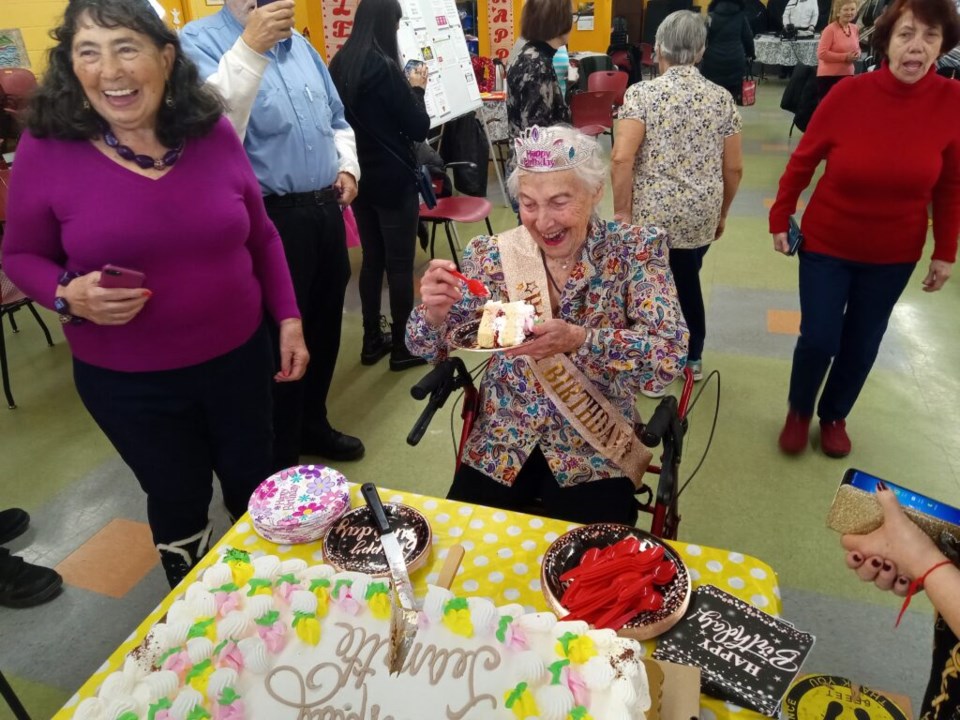 Toward the end of the party, Bigelson blew out the candles and made a wish — of course, it's a secret what she wished for, but if we had to guess, it would be continued long life!
Happy birthday, Jeanette!