Brooklyn Public Library kicked off its 2019 Summer Reading program Saturday with over 60 events including music, story time, space-themed activities and scavenger hunts, all designed to encourage children to read.
The kickoff provided Brooklyn families an opportunity to sign up for BPL's Summer Reading program and get started on activities and challenges. This year's theme is A Universe of Stories and accompanying special programs and activities will focus on the intersection of literacy, science and space travel.
The Summer Reading Program aims to combat "Summer Slide," a phenomenon that affects children who stop reading over the summer, with the help of curated booklists and events to keep kids engaged in reading. "Summer Slide" means that students actually lose some of the reading skills they gained during the school year and start the new school year behind where they finished the last.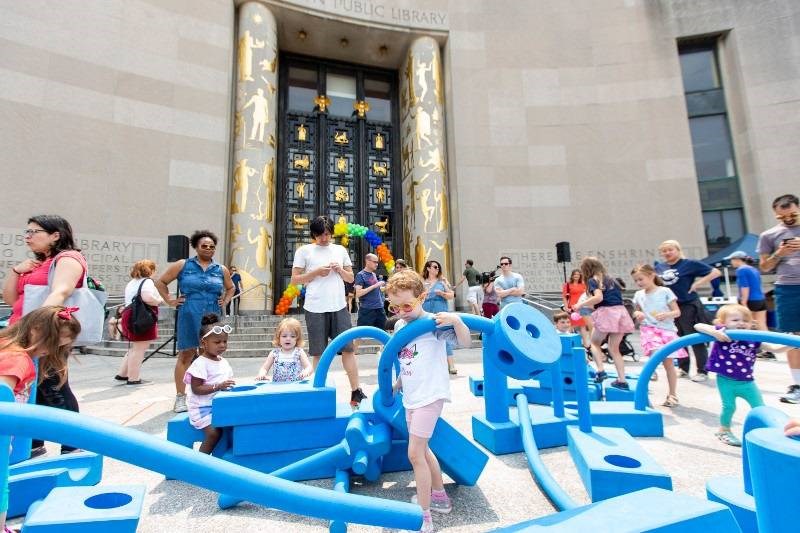 Young readers who complete a series of challenges will be rewarded with two tickets to an event at the Barclays Center, generously donated by BSE Global, the company which operates Barclays Center and the Brooklyn Nets.
In addition, children who complete challenges will be entered in a grand prize drawing for the chance to win an iPad. Eligible activities include designing a space vehicle, checking out a library book or attending one of approximately 15,000 library programs offered over the summer.
"We are delighted to kick off another season of summer reading and welcome children and their families to the Library," said Linda E. Johnson, president and CEO of Brooklyn Public Library. "There is perhaps no greater joy than a good book on a long summer afternoon."
To see BPL's 2019 Summer Reading List and to learn more about challenges, activities and events, go here.
.