In the heart of Downtown Brooklyn, you can find the headquarters of NY Beauty Suites, a co-working space for licensed and insured beauty and wellness professionals, located at 81 Willoughby St.

March is Women's History Month, so BK Reader is featuring three beauty entrepreneurs, or "beautypreneurs," who have crafted their love for health and wellness into businesses that are redefining what self-care looks like for women.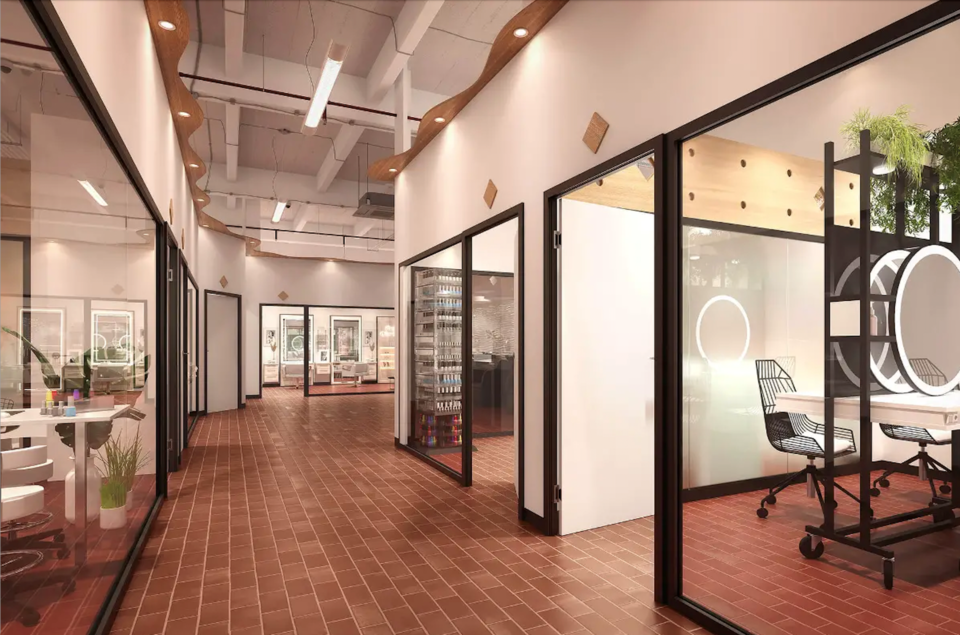 Ashley Taylor, a massage therapist, esthetician and owner of Amethyst Magnolia Skin and Body Care, Carline Dargenson, owner of Instyl Haircare and Shantini Alleyne-Cooper, licensed esthetician, makeup artist and owner of Skin Prerogative, all showcase self-care in their own way.
Body and Soul: Ashley Taylor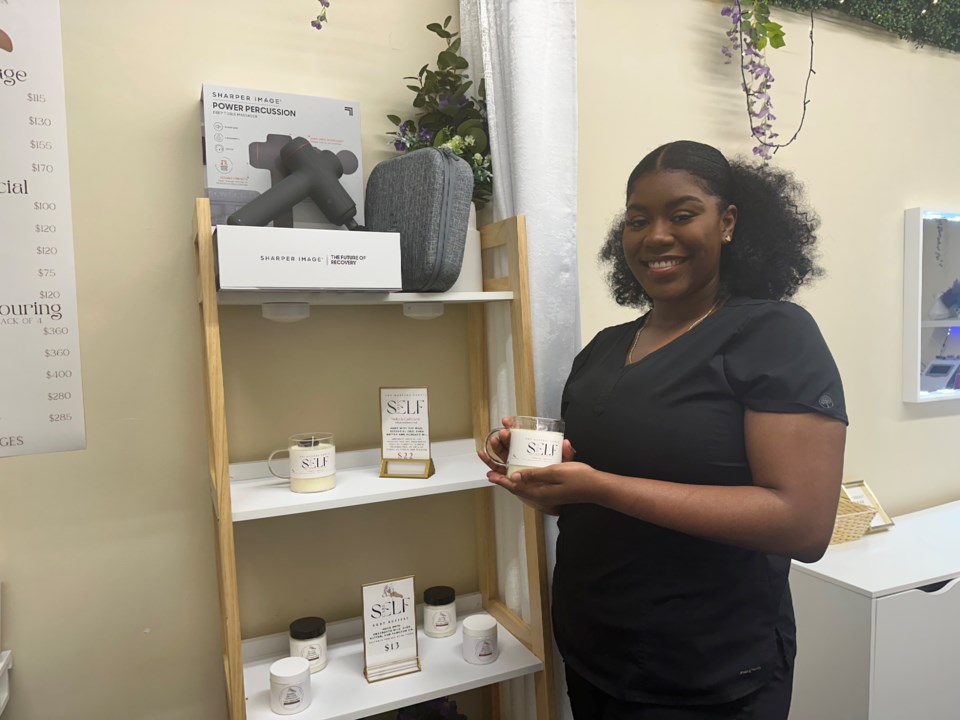 Taylor's desire to bring health and healing to women began with her quest to find cures for physical ailments. That search swiftly changed to helping women understand how to care for their emotional well-being. As the owner of Amethyst Magnolia Skin and Body — a full-body spa offering facials, massages and body contouring — Taylor teaches women how to care for themselves inside and outside of her spa.
"I would say a lot of women tend to neglect themselves in their day-to-day lives," Taylor said. "My mother worked for 25 years, tirelessly, and she wouldn't take a day off until something was wrong with her. I drew from that experience in order to make sure I help people before they break down."
Facials, massages and other body treatments at Amethyst Magnolia are named after stones and gems. The list of services offers clients a fully customizable experience.
"Every massage follows a specific template but none of them are exactly the same, because people are so different," Taylor said.
While Taylor makes clients feel safe and taken care of in her spa, she also encourages her clients to take some of that self-love home with them, with her body care line of body butter and massage candles.
"Having the body butter or the massage candle makes you take that extra moment. Little things like that change the way you look at how you spend time with yourself."
Hair: Carline Dargenson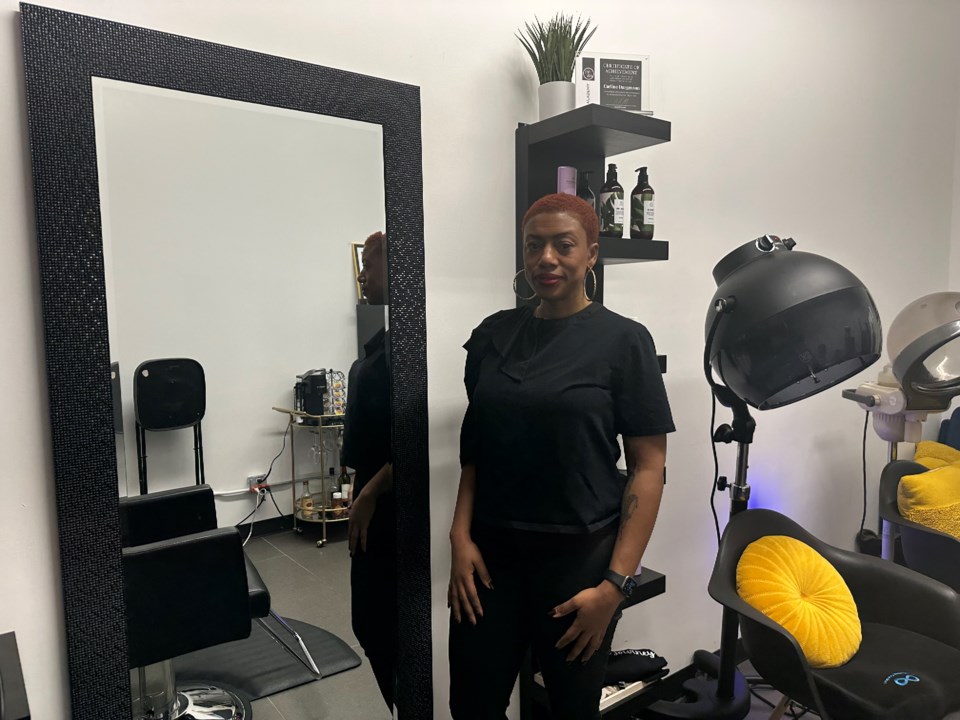 Dargenson encourages Black women to love their hair and their hair journey. Her store, Instyl Haircare, was influenced by watching her parents own and operate a beauty supply store and salon.
Starting out as a stylist who specialized in short hair cuts and color, Dargenson quickly realized that while Black hair was evolving, so was her clientele and her skill set.
From short hair to silk presses, to natural hair styling, Dargenson works with clients to help them maintain and feel beautiful with the hair they have.
"I know how it feels when you're not a part of the crew, and you're the outsider at the salon," Dargenson said. "I took all my bad experiences and said, 'When I become a stylist, I don't want my clients to experience the fact that they have to look a certain way to come into my salon.' Everyone is a celebrity in my chair."
Through continued styling and encouragement of natural hair, she continues to debunk the myth that Black hair is hard. She prides herself on making sure women feel equipped when they reach home to take care and maintain healthy hair.
"Black hair is not hard; it's very simple. We sometimes have an illusion that it's hard because of marketing," she said. "It's just about finding a routine for your particular hair. Once you are OK with your hair, then you know how to care for it."
As Dargenson witnessed her parents create safe spaces as a child at their home salon, she continues to mimic that same principle in her shop.
"I think comfort is key, and sometimes the glamor of the salon is good. But I like that cozy feeling.
"Here is home."


Skin: Shantini Alleyne-Cooper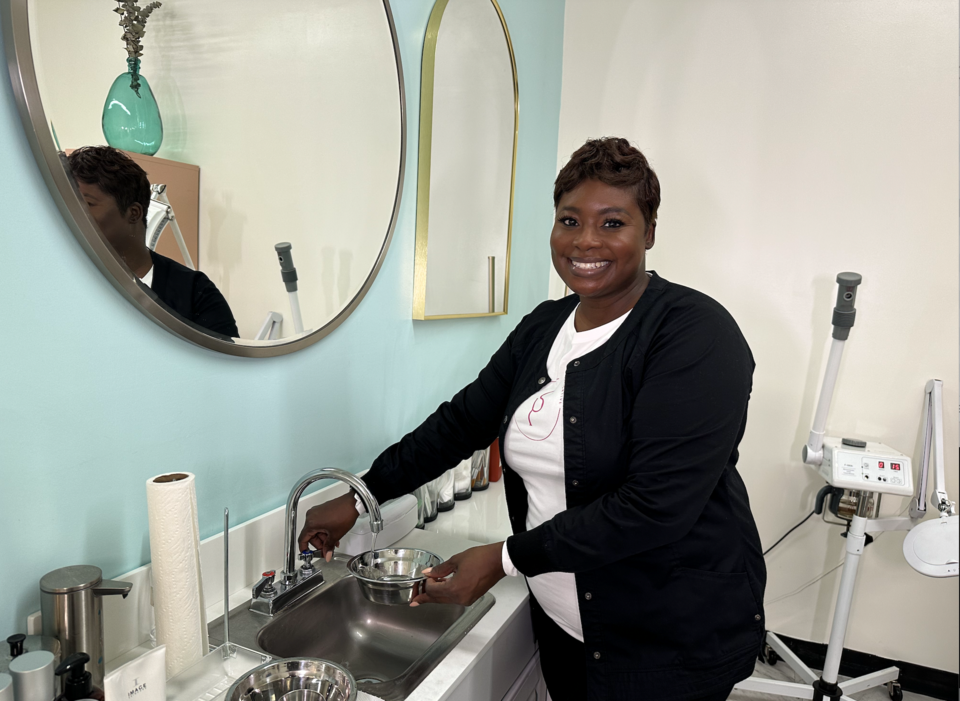 Alleyne-Cooper, owner of Skin Prerogative, likes to help clients put their best face forward. It is one of the most important aspects of self-care, she said. As an esthetician, makeup artist and beauty coach, her goal is to make sure clients feel fully confident to show up as themselves.
Alleyne-Cooper started out as a freelance makeup artist, working everywhere, from New York Fashion Week to independent films. She noticed her clients not only desired makeup but needed practical tips to improve their skincare. So, she examined other ways to work on the skin. Initially, she thought that becoming an esthetician would simply be an add-on to her makeup abilities, but she has now grown a full-fledged skincare business.
"I fell in love with the ability to transform the skin, the way skin heals and the science behind it," Alleyne-Cooper said.
She emphasized the importance of healthy skin and helping people to love the skin they're in by focusing on corrective treatments and advanced technologies:
"You know the age-old saying 'Black don't crack?' While there is some truth to that, you still have to take care of it," she said.
"It may look good on the outside, but how's the health of your skin? The skin is the largest organ, and yes, you can add makeup to it but at the end of the day, it is a sign of health."
At Skin Prerogative, no one has bad skin. Alleyne-Cooper is passionate about making sure clients give their skin the love it rightly deserves.
"That means making sure you have the right skincare products for your skin type and skin condition and making sure you're keeping up with a routine. For me, consistency is more than anything."
You can book an appointment with any of these women by visiting NY Beauty Suites website and checking out their directory.