New York Blood Center (NYBC) has announced the opening of a new blood donor center in Brooklyn, located at 30 Flatbush Avenue.
The newly opened Brooklyn Donor Center replaces the borough's previous blood donor center, which had to close its doors back in 2018. The reason for the previous donor center's closure was because NYBC lost its lease with the location.
This new blood donor center opens amidst a blood shortage emergency that is currently ongoing in New York.
NYBC says that this is the fifth blood emergency that it has announced in 2022 alone. A blood emergency is announced when there is a substantial discrepancy between the amount of blood donated and the amount of blood that is needed in local hospitals.
According to NYBC, the blood supply currently stands at a one-to-three day level, at the moment. The ideal level is five-to-seven days, especially with 19 area hospitals that rely on NYBC for blood donations.
The newly opened Brooklyn Donor Center expects to bring in an estimated 10,000 blood donations annually, and is currently accepting appointments and walk-ins for all blood donations.
Brooklyn Donor Center Opening Event
NYBC held an event for the opening of the new Brooklyn Donor Center.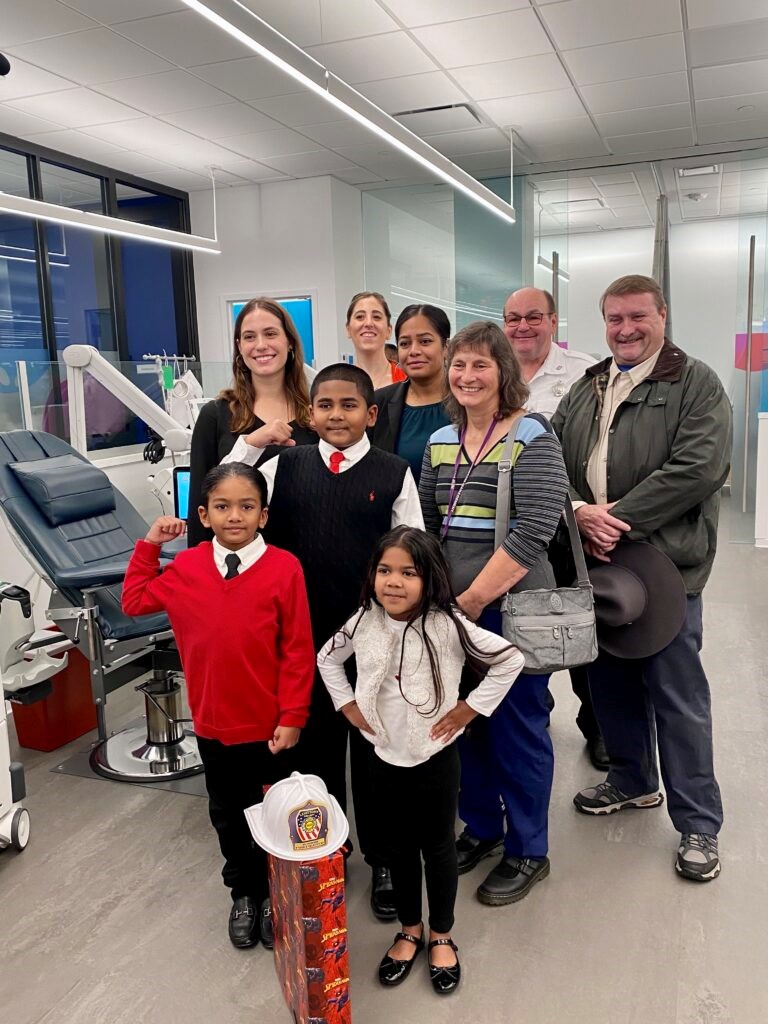 The Brooklyn Chamber of Commerce, along with the building's owner and architect, were at the event in support of the new donor center.
The Brooklyn Donor Center showed off a mural that is featured on the building, which was created by Brooklyn-based street artist Vince Ballentine.
Ballentine spoke at the event, talking about the significance of his mural and his artistic process for creating it.
The mural features a number of local blood donors and blood recipients on it. One of the recipients the art piece features is Mesiah Singh.
Mesiah and his brother, King Singh, were both born with a rare blood disease called glucose-6-phosphate-dehydrogenase deficiency or G6PD.
G6PD causes red blood cells to break down in response to certain medications, infections, or other stressors.
Because there is no cure for G6PD, the only life-saving treatment is a blood transfusion, which Mesiah and King have both received.
In addition, King was also diagnosed with high risk acute lymphoblastic leukemia (a blood cancer) at the age of two. After three-and-a-half years of chemotherapy treatments and blood transfusions though, King is now cancer free.
At the opening event, King got the opportunity to meet his blood donor. Both King and Mesiah also expressed their appreciation to their blood donors and NYBC for helping to save their lives.
"We are extremely grateful to our donors for making a selfless act that saved our lives. The New York Blood Center has been supportive of our family and we're proud to be a part of this special ceremony that marks its next chapter," said Mesiah and King Singh. "Donating blood is easy and helps children like us who rely on this life-saving resource for treatments."