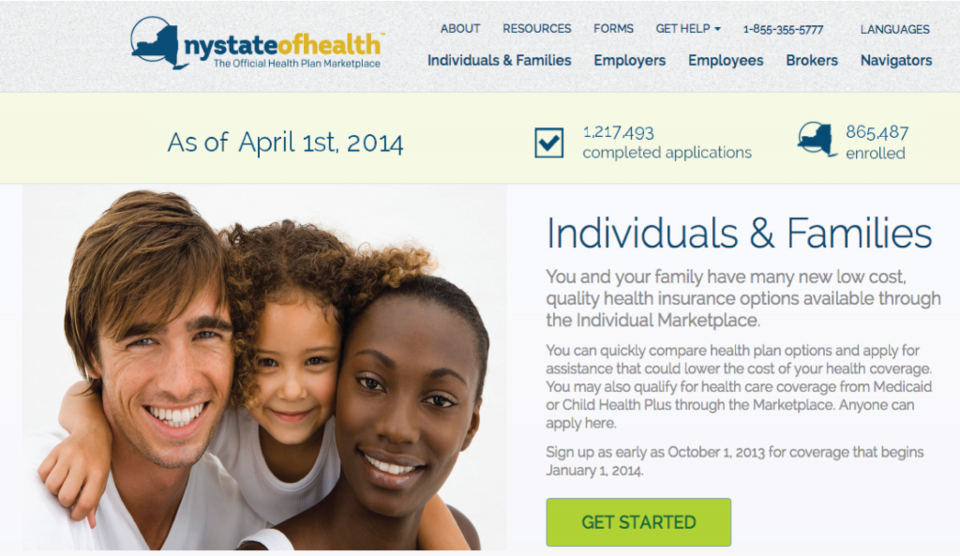 According to the state Department of Health, more than 900,000 New Yorkers have enrolled for health insurance through the state's new insurance exchange, and 1.2 million New Yorkers total have completed applications since last year.
Additionally, since the state extended its deadline to April 15, more than 43,000 more New Yorkers have enrolled in insurance plans through the exchange within the last week.
"The success of the Marketplace in year one continues, and we're thrilled that more than 908,000 New Yorkers have enrolled in quality, low-cost insurance. We are well on our way to meeting or exceeding our goal of enrolling 1.1 million by the end of 2016," Donna Frescatore, executive director of NY State of Health, said in a statement.
"As we approach the April 15 deadline for those who started their applications by March 31, we will continue to help individuals across the state to access the insurance coverage they need."