"Essential Brooklyn" is an 8-part series spotlighting the people and organizations working overtime to lift up their communities through the COVID-19 pandemic. These are the ones who give the most with the least resources. They're our true essential workers, our community anchors; the ones who often go unnoticed, until you need them…. The ones who have been there for us all along.
---
Collages and paintings, along with affirmations in English and Spanish cover the walls inside of the Cypress Hills Child Care Corporation. It's an art exhibit of sorts, with tell-tale markings of a preschooler's handiwork, as colored pencils and finger paint are the primary mediums.
From her desk, surrounded by this art, Maria Collier dons a colorful face mask--a reminder of the shielded times we're in. Still, the mask is unable to hide the obvious concentration on her face, as she plots ways to help families in her community get through the coronavirus pandemic.
Commitment is at the heart of what drives CHCCC: Their goal is to empower vulnerable families, many of whom are immigrants to New York, by providing access to resources that are normally out of their reach.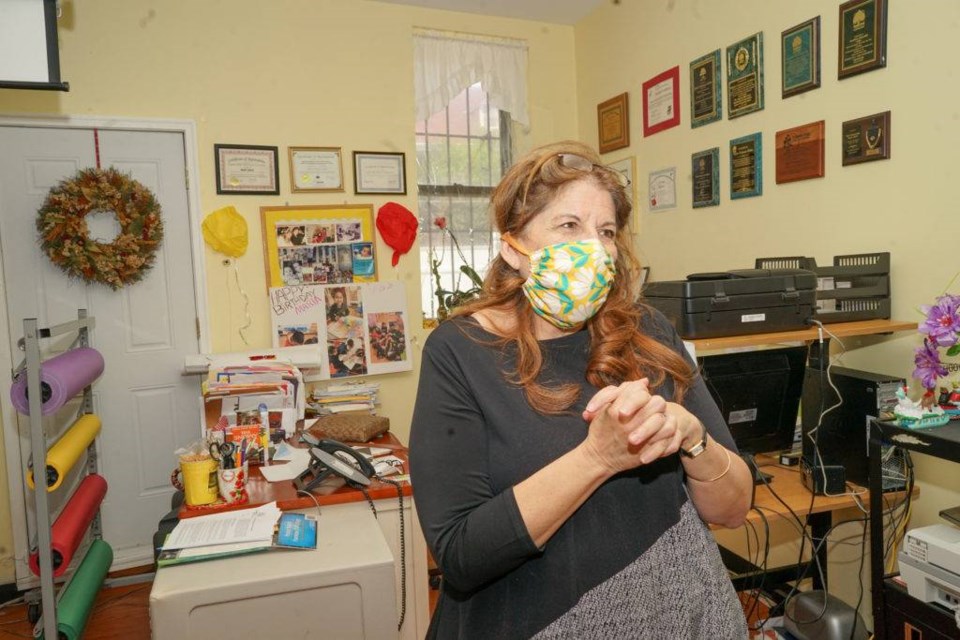 Building community strength
In 1991, Collier formed CHCCC with other residents concerned about the acute lack of childcare in the neighborhood, which at the time had around 6,000 children under 5 years old and no publicly funded daycares.
"I was a young mom then, and I knew the biggest challenge in Cypress Hills was childcare," Collier said. During her lunch break, Collier used to take her daughter from a half-day program in Brooklyn to another in Queens, then bring her to work for the last part of the day. "It was a mammoth undertaking, and I was cognizant of the fact that I was able to pay. But for families that did not have that ability, it really was a big challenge."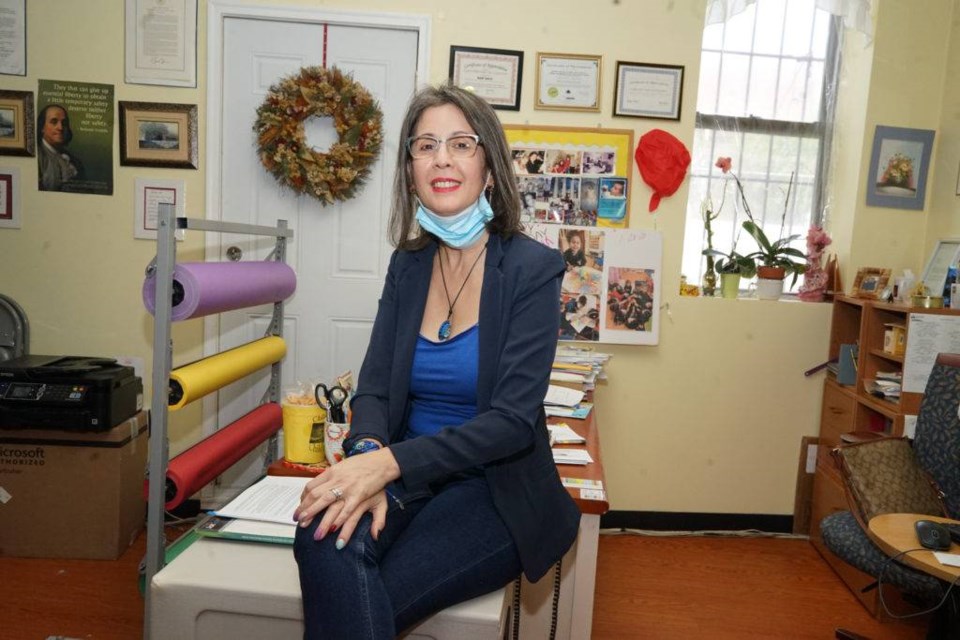 Another major trigger came when an unlicensed daycare center in the neighborhood caught fire, killing children inside.
CHCCC formed to make sure there were licensed centers in the community taking all the precautions, and also educating children and providing them with all the skills and tools needed for their educational journeys. CHCCC has three programs: the family daycare network, where staff help members of the community secure a daycare license, government trainings and run a food program. It has around 60 providers caring for more than 600 children.
The second is its own publicly funded daycare center for children aged 3-5 years from low-income working families.The third is the organization's Head Start childcare program that caters to more than 80 children.
To qualify, families of four must earn less than $26,500 annually and, Collier said, many of the families CHCCC serves earn much less than that.
Families are the foundation
With all the programs, Collier said the mission was to work not just with the child, but with the family. So when a child graduates, so does the whole family.
"We address any potential obstacle to learning-- things that parents wouldn't have the resources to be able to do," she said. The organization holds an annual health fair bringing in doctors, and holds checks for the children's teeth, hearing and vision, as well as having two social workers who regularly talk to parents.
Each year the fathers run a children's carnival at a local park; Collier holds a Thanksgiving drive where staff prepare baskets, including a turkey and all the trimmings for families who wouldn't otherwise be able to afford the traditions of the celebration; and at Christmas, staff hold a big toy drive.
Essentially, the team is part of each family, and Collier said her biggest joy comes from witnessing the later success of her students after they graduate and in their careers.
Pushing through the pandemic
This month, 40-year-old Maria Rodriguez, CHCCC Administrative Director, will be graduating with her associates degree via Zoom, with plans to transfer to NYU for her bachelors. Through the coronavirus pandemic, Rodriguez has attended college, helped her three teenage sons with homeschooling, and continues to show up for her job at CHCCC.
"Truly, when I was a parent, I was helped unconditionally. I mean they were always there for everything, and I knew that I could come to my family worker with any problem, any issue."
Rodriguez's three sons all went through the Head Start program. She said it was the place that ignited her family's passion for education, and it was her family worker that pushed her to get her GED. "She was like, 'Maria come on, it doesn't matter! You're a young mom, you got this.' She pushed me, and I'm still in school because they've all been pushing me," she said, smiling.
For the past nine years, Rodriguez has been part of the CHCCC team, supporting other low-income parents and families in the neighborhood in the same way the organization helped her--going so far as to donate her stimulus check to those she knew really needed it. "Truly, when I was a parent, I was helped unconditionally. I mean they were always there for everything, and I knew that I could come to my family worker with any problem, any issue."
Fighting for basic needs
Rodriguez said through the pandemic, the community's needs have grown exponentially, with many parents out of work and facing a huge level of food insecurity. With emergency funding, CHCCC has been able to buy gift cards for a local supermarket to hand out to families, along with some books and other supplies for children.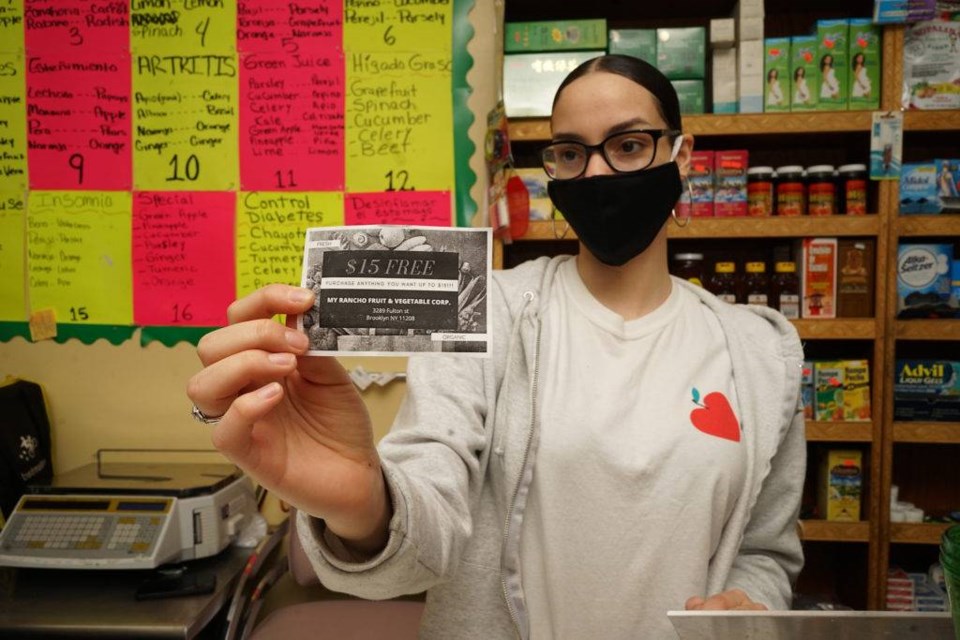 They also created their own $25 gift cards for My Rancho Fruits and Vegetables, right next door to the office, which opened just before the pandemic hit by the parents of a former student. The vouchers have meant families can access fresh food at a reasonable price, and have helped My Rancho weather the financial uncertainty of the time.
On a recent sunny afternoon the small store buzzed, as people loaded their baskets with fresh mangoes and pineapples, many of whom paid with the small homemade vouchers. But as time goes on, Collier said the need is only getting worse.
"As families are without jobs for longer periods of time, whatever meager savings, they might have had they no longer have, funds are going down and needs are increasing," Collier said.
School with a side of social work
On top of raising money for food, CHCCC also is trying to help families with funds for mobile phones, as many have lost the means to pay for them, and it meant their children were unable to continue with schooling. Mildred Badillo, CHCCC's educational director, said many of the families they worked with had more than one child in different grades and only one device at home, which posed a huge obstacle to learning.
When daycares were ordered closed with the pandemic, the team decided to keep engaging with their families remotely. Badillo began creating lesson plans for families to work on each day with teachers.
"It was quite a challenge at the beginning," she said. "But I was so proud of how the teachers were able to tackle this, and accommodate and please every parent, and also very proud of the parents, who were able to become to the teachers."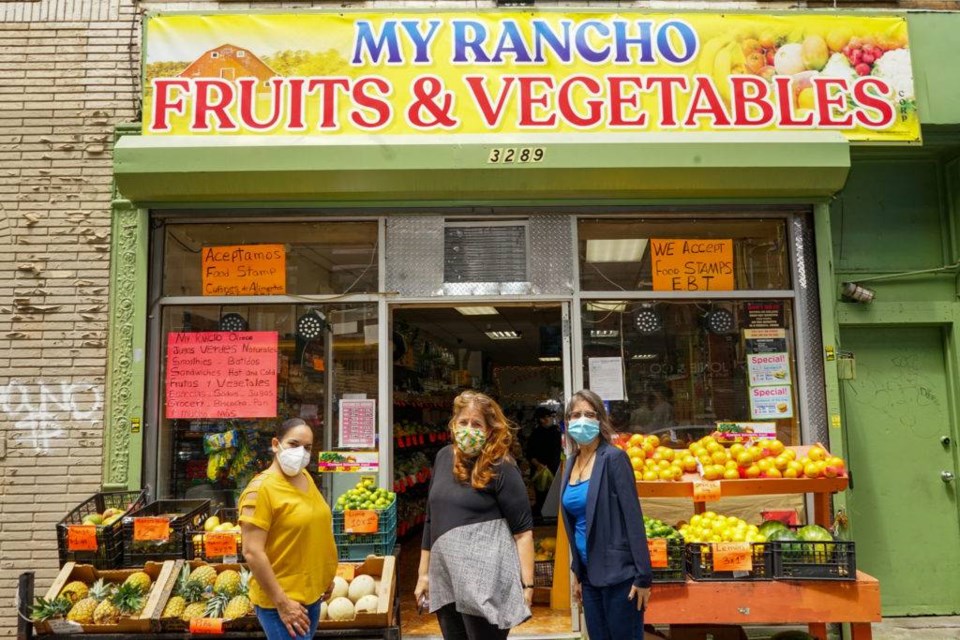 Despite the children being so young, Badillo said they loved having the work to do and seeing and talking to their teachers each day. And she said parents also appreciated the regular phone calls, which often served as wellness checks and counseling sessions of sort.
Although none of the team knew how events would unfold with the pandemic and the reopening of daycares, the energy and determination to keep showing up to work to weave a safety net for their families was palpable.
They knew if they didn't, no-one else would. As Rodriguez said: "There is so much passion that comes from the organization. The love they have for the children, it really shows through."
*Cover photo by Russell Frederick