New York City Mayor Bill de Blasio signed an emergency executive order on Monday ordering the temporary closure of nightclubs, movie theaters and concert venues.
His order also limits restaurants, bars and cafes to take-out and delivery orders.
The executive order went into effect immediately upon signing on Monday and states in the last sentence that it will remain in effect for five (5) days!
Here are some excerpts from the letter surrounding the suspension of applications surrounding land use and other procedural decisions:

Here are some excerpts around the closure of bars, restaurants, theaters and other social gathering venues: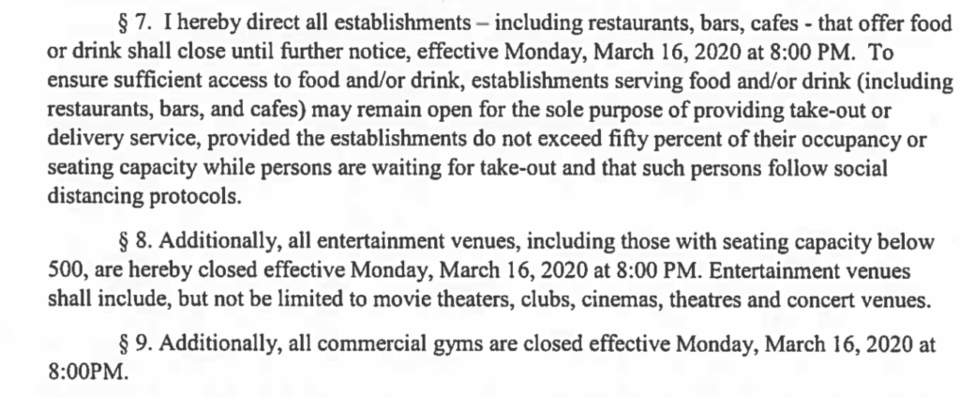 And here are some excerpts regarding visitation at elderly centers and the operations of city agencies.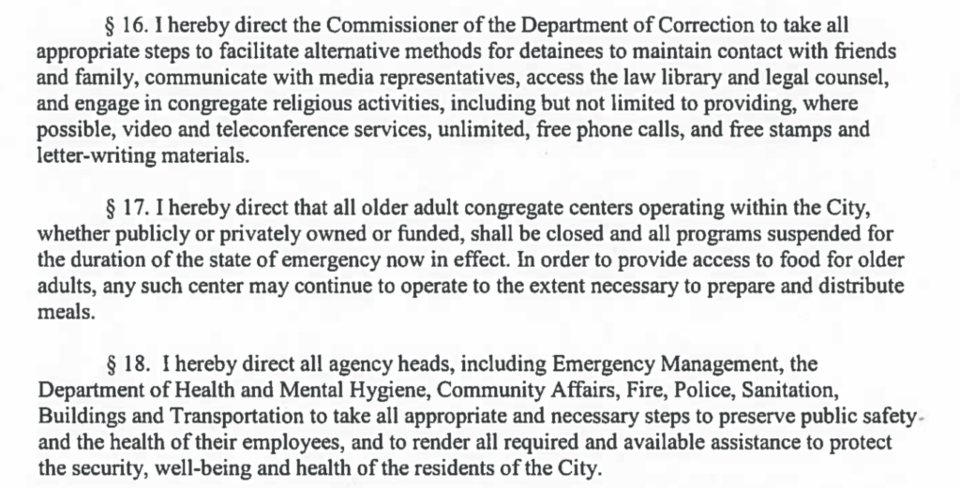 To read the full letter, click here.