New York Attorney General Letitia James on Wednesday filed a lawsuit against wholesale grocery distributor Quality King for price gouging. The lawsuit charges the company and its CEO, Glenn Nussdorf, with illegally increasing the company's wholesale prices on Lysol disinfectant products, including the spray and wipes, to sell to stores in New York.
Between January and April this year, New Yorkers saw prices for a can of Lysol Disinfectant Spray rise as high as $16, as distributor Quality King marked up its wholesale prices to more than double, exploiting customers through the coronavirus pandemic.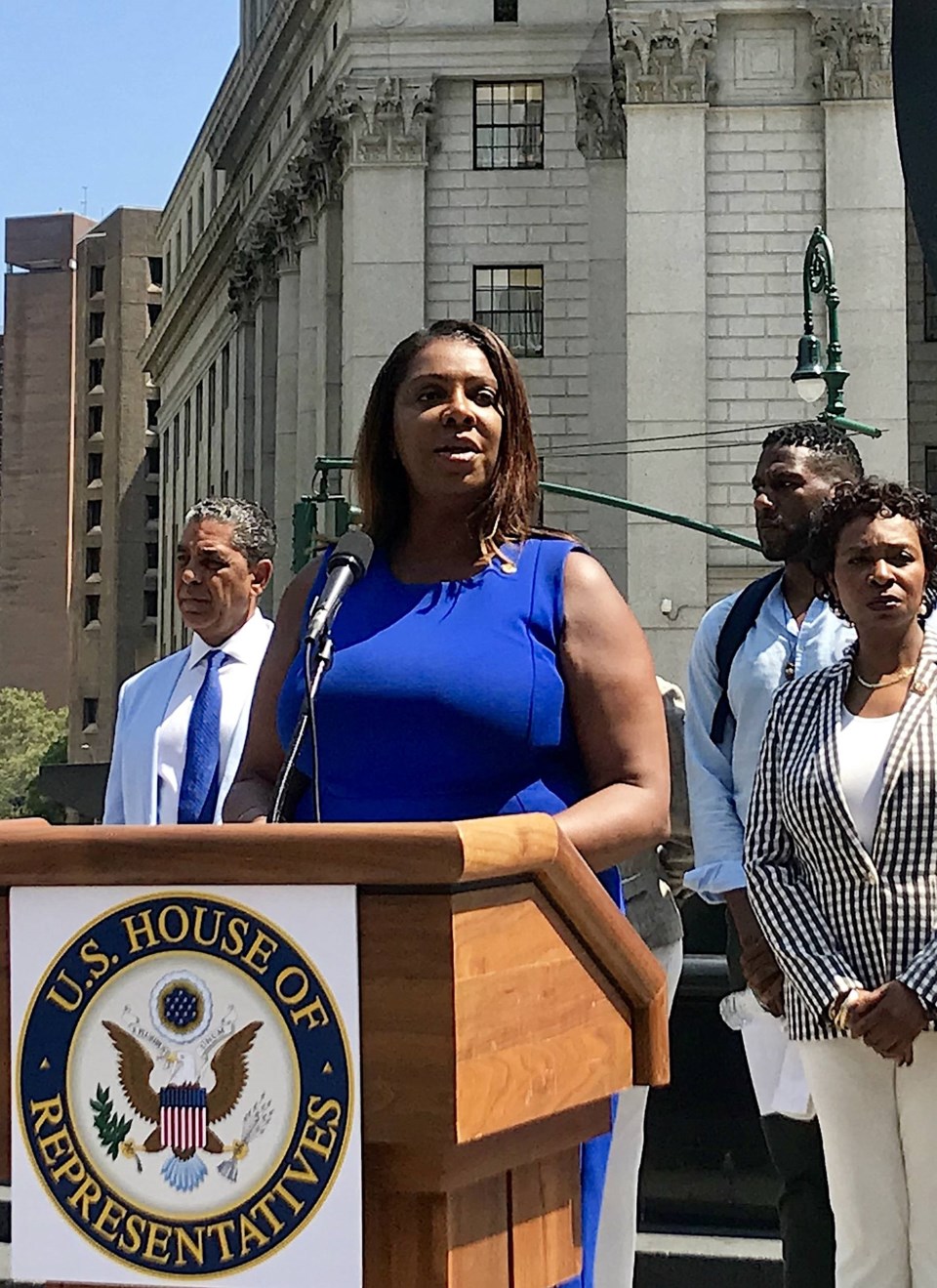 Before the health crisis, the wholesaler sold Lysol spray to retailers for around $4.25 per can, by April it had risen to $9.15, and retailers passed those costs on to customers. During this time, Quality King prices from its suppliers remained flat at around $3.54 per can, meaning the wholesaler made a 95 percent profit during the crisis.
"Quality King's profiteering during this time of crisis is appalling," James said.
Since February, more than 5,500 consumers had submitted reports to the Attorney General's office, complaining about excessive markups for necessary products during the crisis, including disinfectants, sanitizers, household paper products, and food staples.
On Wednesday, the State Senate and Assembly passed legislation strengthening the state's price gouging statute to prevent excessive increases on essential goods and services by expanding protections to include any product or service necessary to the health, safety and welfare of consumers or the general public.
James applauded the move and said it was vital the state had all the tools to protect New Yorkers against those trying to take advantage of the pandemic.
"Instead of ensuring New Yorkers could protect themselves from this virus and stop the spread, Quality King chose to prey on a global pandemic to line its own pockets. I won't hesitate to take action against any company that tries to cheat New Yorkers during this crisis and beyond."