When New York's COVID-19 vaccinations started to roll out, One Community CEO Jed Marcus and his team knew they would witness a trend they saw at the start of the pandemic: seniors and vulnerable BK residents would be left behind.
Many of the seniors, people living with disabilities, those suffering comorbidities, and others the organization worked with didn't have access to computers and existed in world where misinformation was prevalent, Marcus said.
"Practical barriers made it really impossible," he said.
"So we decided to completely change the equation by presenting an option to them where all they had to do was say yes."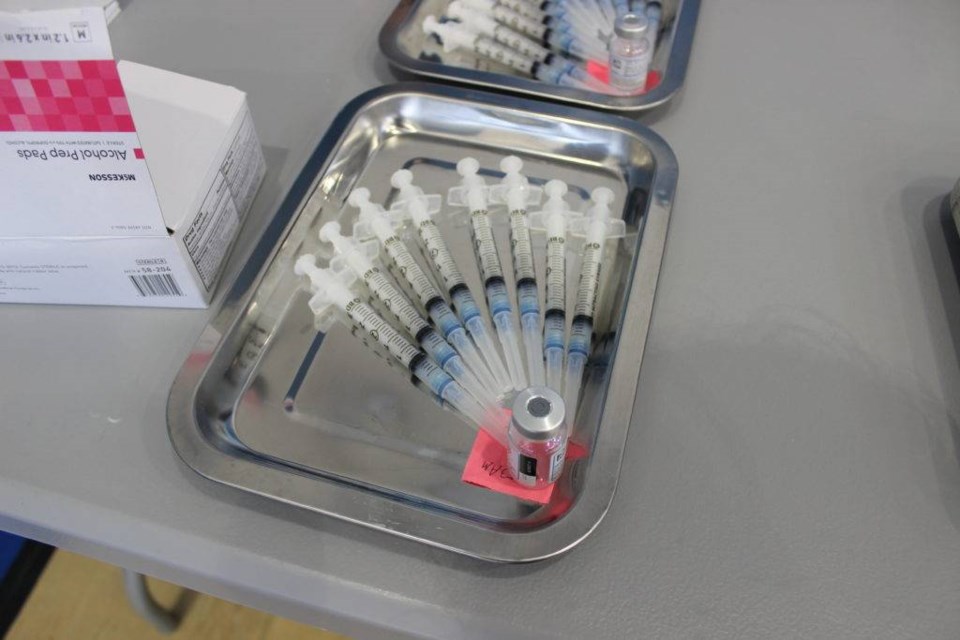 One Community operates as a nonprofit leveraging community stakeholders to "reduce unequal opportunity and to dismantle community divisions and have programs for the underserved" in Fort Greene/Clinton Hill.
It already had a large network through its food delivery system developed during the pandemic -- where food is delivered weekly to 1,500 Brooklyn homes that are mostly located in public housing.
Using that network, Marcus said the team did everything they could to help get people vaccinated.
"We did outreach in every conceivable way, including with the food we deliver, but also through neighbors, tenants associations, through churches, phone calls, through fliers," he said.
"We wanted to let people know if they wanted to get vaccinated they were now getting the royal treatment not the run around."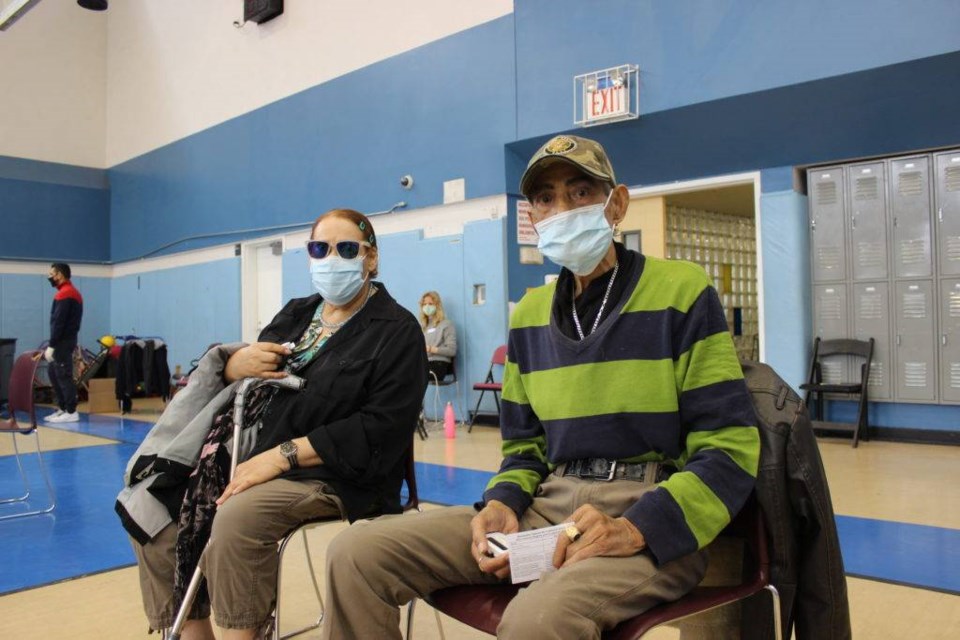 On Saturday, One Community brought 150 seniors from their homes to Ingersoll Community Center as part of their vaccination program, which has been going on for the past two months. Through the pop-ups, folks are vaccinated, given a free bag of food to go, and snacks and drinks as they wait to be taken home.
"This is my second shot and it took less than a minute, everyone is amazing here," Raymond Gonzalez, 75, told BK Reader.
"A lot of people in my neighborhood don't want to take the vaccine, but listen, you have to and you have to be grateful we have spaces like this one where they take care of you."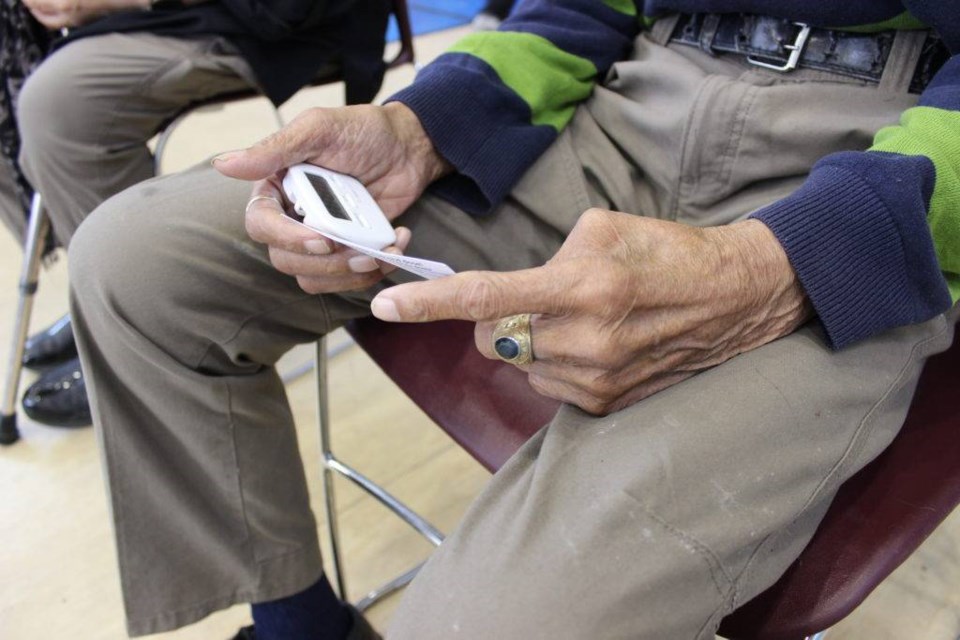 Nelson Escobar, 75, who was getting his second vaccination, said he was extremely grateful to be getting it at the center, adding "I really appreciate the feeling that somebody still cares for all of us."
"I'd rather feel bad for two days than miss out on all the beautiful days I could have ahead," he said. "I needed to take this because I don't want to die yet, I still got more beautiful years to go and I want to continue them"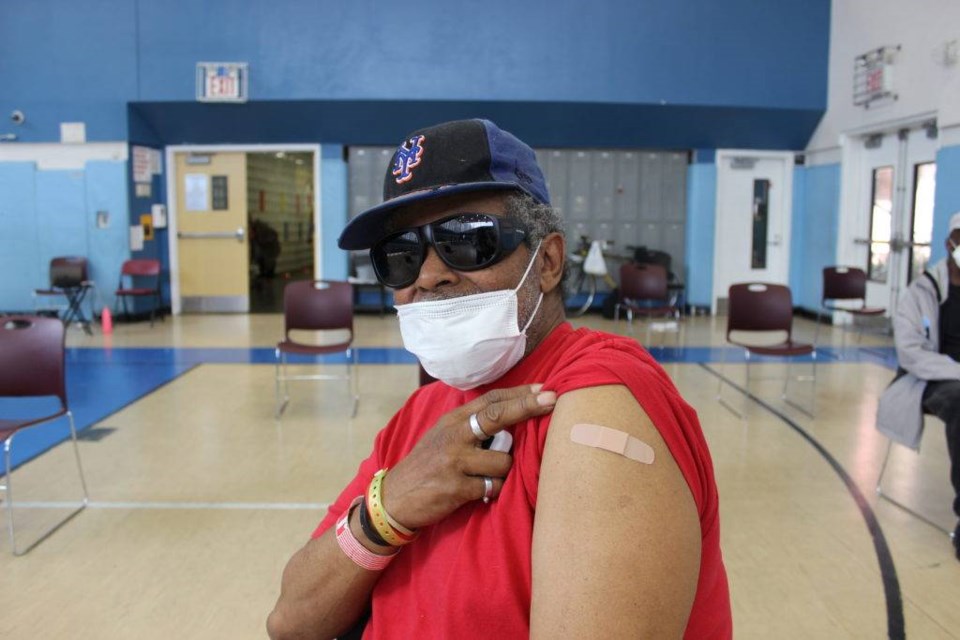 Marcus said key to the program was treating everyone with love and respect, and, importantly, as neighbors. He said there was no pressure applied to get people vaccinated. He said as it stood, people tended to fall into one of two lanes; for or against.
"We don't bully people at all, we discuss their fears and we discuss the misinformation, and then you switch to the other lane and you start having a rational conversation about what it would mean for them to get vaccinated," he said.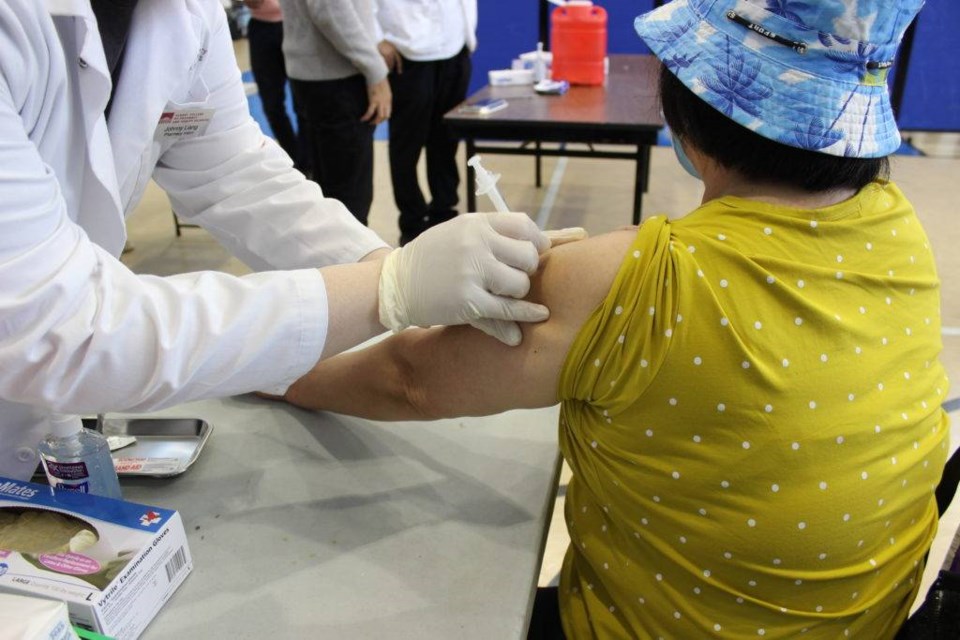 Some people, he said, needed to have more in depth discussions about the vaccine and its benefits and risks.
"Frankly, the other thing we say is this is being taken advantage of people from all across the country and you deserve it, Trump got vaccinated, Kamala Harris got vaccinated, there's no reason why you don't deserve the best treatment."
For site volunteer Katherine Profeta, joining the effort was about paying it forward to help those who lacked access and who hadn't received mainstream outreach efforts.
"I thought it was super important to help folks that already went through a lot even just to get here," she said. "It's super important when they get here they feel welcome and they understand immediately what they've wandered into."
For Zeyi Yang, it was the second time working at one of One Community's pop-up locations, and he said having something like the pop-up to attend, "to help, to actually feel that I can still interact with people from my community, it's great."
"That's what I feel the best about this type of event."