In 2016, Jesse McBride was living in Flatbush and working as a recruiter in Manhattan when he received a devastating diagnosis of Ulcerative Colitis.
McBride, who had always been passionate about wellness, nutrition, fitness, had already dreamed of starting his own business using food as a source of inspiration, and the diagnosis was the deciding factor.
"[The diagnosis] pushed me down a whole rabbit hole of realizing how the quality of what we are eating impacts not only our health, but the environment and the community," McBride said.
"It's not just eating broccoli or brown rice, it's about the quality of the ingredients, how they are grown, how the animals are raised."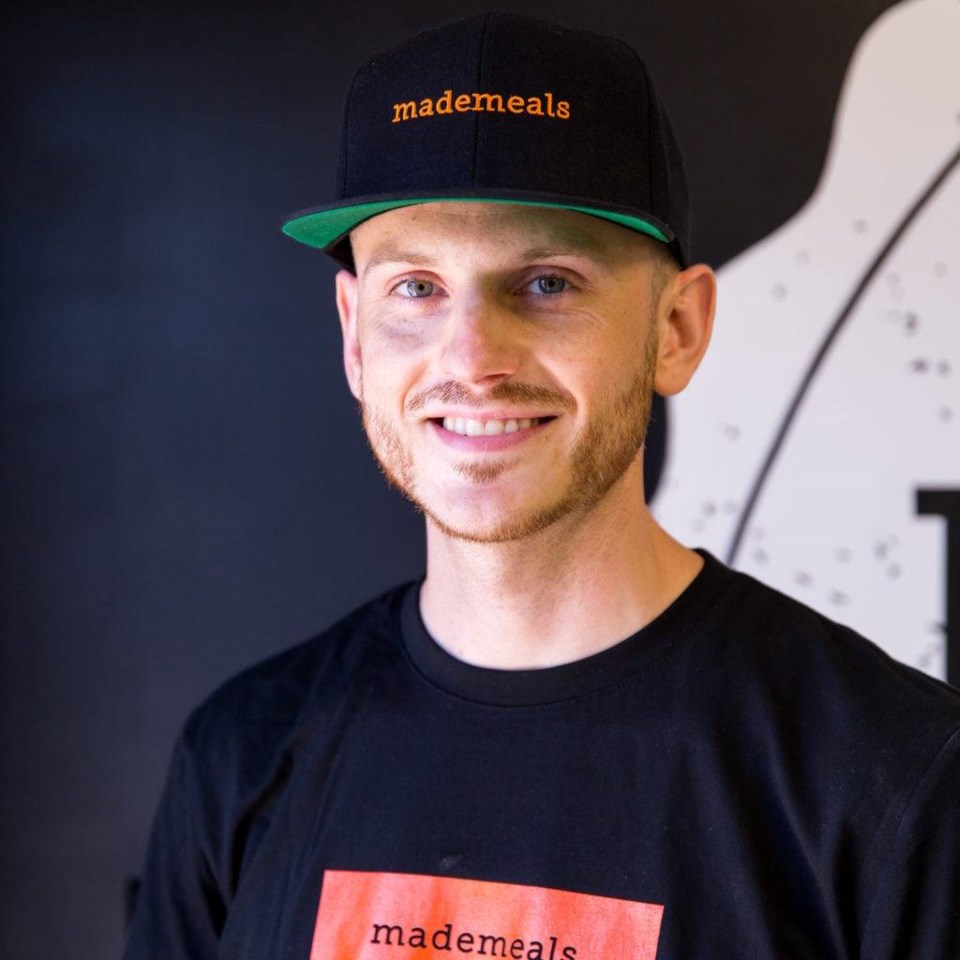 Small beginnings
In McBride's small Flatbush apartment he developed the idea for fledgling healthy meal delivery company mademeals.
The startup focuses on using organic and humanely raised ingredients from farms throughout the tristate area, delivering fresh meals weekly to a customer base that stretches from New Jersey, to Manhattan, Brooklyn and Queens. Originally McBride based the company in incubator Brooklyn Foodworks (later called Pilotworks).
But when the incubator abruptly shut down in 2018, McBride, along with many of the borough's other culinary entrepreneurs, found himself in limbo.
This fueled the company's move to New Jersey, but mademeals' roots remain in Brooklyn, where they continue to partner with companies like Greenpoint Fish & Lobster Co. and Iliamna Fish Co. For McBride, working with vendors that align with his values is essential.
Mademeals is also working towards becoming a zero waste food operation. The team takes orders on Wednesdays to go out on Sundays, giving them plenty of time to source the correct ingredients without needing a large inventory like most restaurants. Any scraps are then donated to local chicken farms.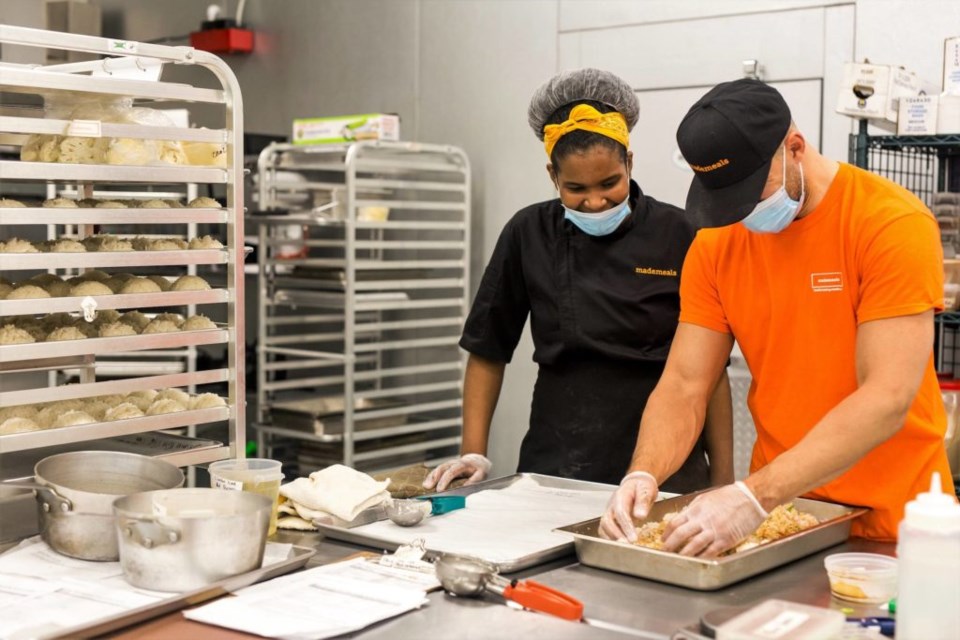 They've also given back by working with the Exodus Transitional Community in Harlem and the New Jersey Reentry Corporation to hire formerly incarcerated individuals to their team.
Disaster strikes
When the pandemic hit, McBride focused on using his service to give back to healthcare workers. The company worked directly with hospitals across New York City, including Brooklyn's SUNY Downstate Medical Center and NYU Langone Hospital, providing over 5,000 meals.
"When the first wave slowed down and hospitals became less busy we had a team meeting and we said 'alright there has to be people that we can redirect these efforts to'," said McBride.
That led the team to partner with Hudson County Hunger Project (HCHP), an organization that has provided over 32,000 meals to those most heavily affected by the COVID-19 pandemic.
Mademeals is one of four culinary partners that has allowed HCHP to deliver hundreds of meals weekly to the elderly, homeless and disabled communities of Hudson County.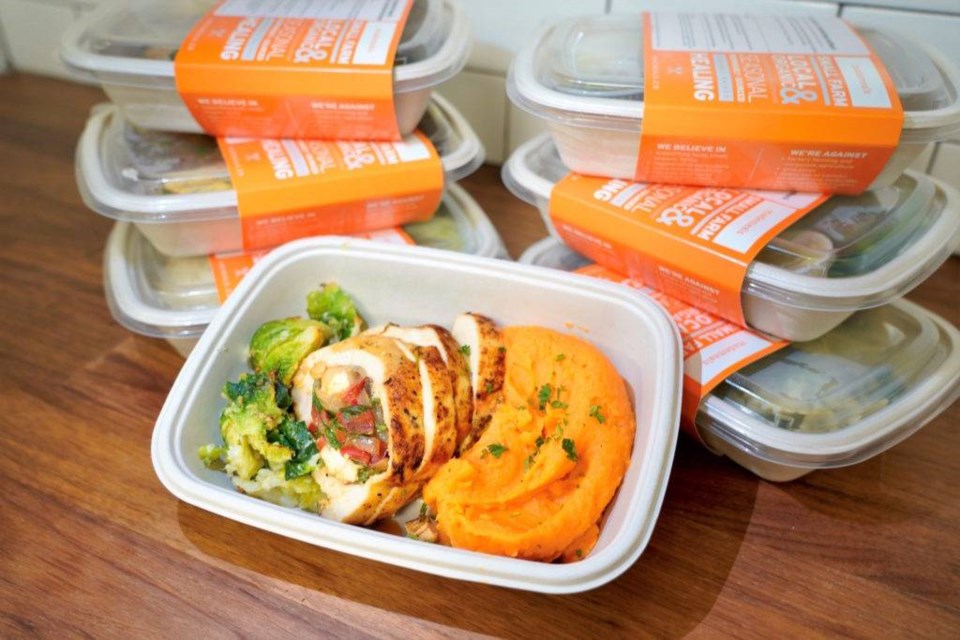 McBride has plans to continue aiding the community during the pandemic and beyond, and said next year mademeals was planning to partner with the organization Table to Table, which collects foods that would otherwise go to waste and donates it throughout northern New Jersey.
McBride said his company's model of working for social good while running a successful business was one that many more companies should adopt.
"It used to only be non-profits that made an impact on their communities," he said. "But we now have for-profit companies like ours which are designed to have a greater social impact."
Mademeals will be making Thanksgiving meals this week for their customers, in addition to their weekly donations to the HCHP.