This is the second in a three-part series following the controversial school reopenings in Brooklyn during the pandemic. In part one, we spoke with parents, students and educators about the decision. In part two, we assess how that decision was made.
---
Last week, New York City reopened schools for in-person classes after a lengthy and controversial decision-making process.
The move came amidst an uptick in positive COVID-19 cases in the city, and faced significant opposition and a number of planning problems.
Reopening dates were twice delayed before the hybrid system of in-person and remote learning began: Sept. 21 for early childhood education, Sept. 29 for kindergarten through eighth grade and Oct. 1 for high schoolers.
Already, more than one Brooklyn school has had to close due to cases of coronavirus.
Who was involved
The key people involved in deciding when and how to reopen classrooms during the coronavirus pandemic were Mayor Bill de Blasio, Schools Chancellor Richard Carranza and New York's teachers' unions. A spokesperson from the Department of Health told BK Reader the department was not involved in the decision-making process.
A citywide family and student survey largely informed how schools reopened. The survey showed 72% of parents prefered to send their child back to school if safety measures were in place, such as mandatory mask wearing, temperature checks, COVID-19 testing and socially-distanced classrooms.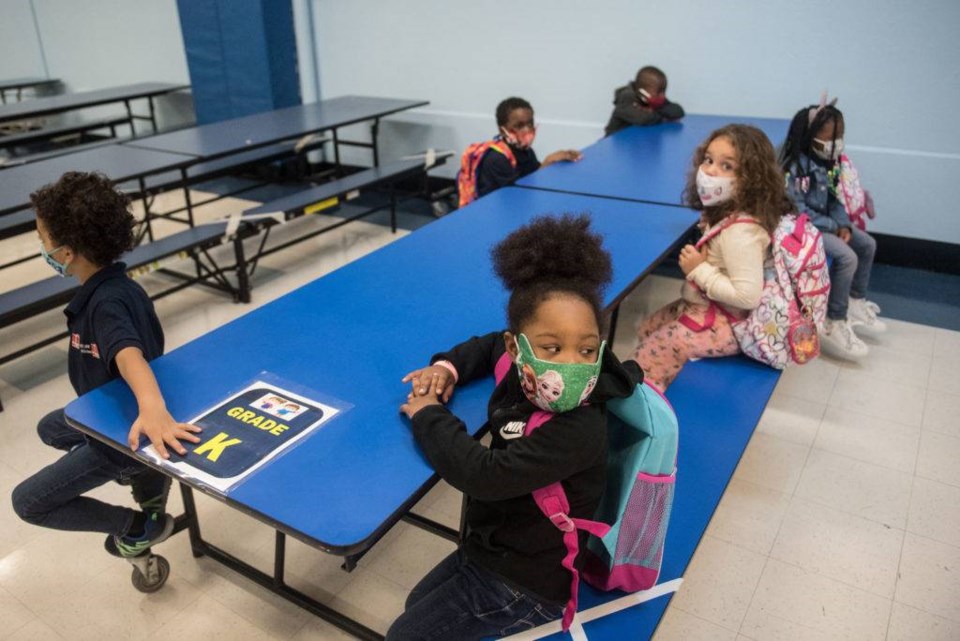 Only 25% of students and 26% of families said they would prefer to do remote learning from home every day. The Centers for Disease Control and Prevention encouraged schools to reopen safely, citing the short and long-term decline of social, emotional and behavioral health, economic well-being and academic achievement of children as concerns.
The City's initial plan to reopen schools was submitted on July 31 and was criticized by Governor Andrew Cuomo, who argued the decision should lie with the state, rather than the City. "My point on these plans is it's about the parents being comfortable," he said in August. "Just because a school district says we've opened, doesn't mean students are going to go."
Pushback
The original date for the start of in-person learning in New York City was set for Sept. 10, but de Blasio pushed it back to Sept. 21 after the union representing the city's teachers threatened a strike over unsafe conditions and understaffing.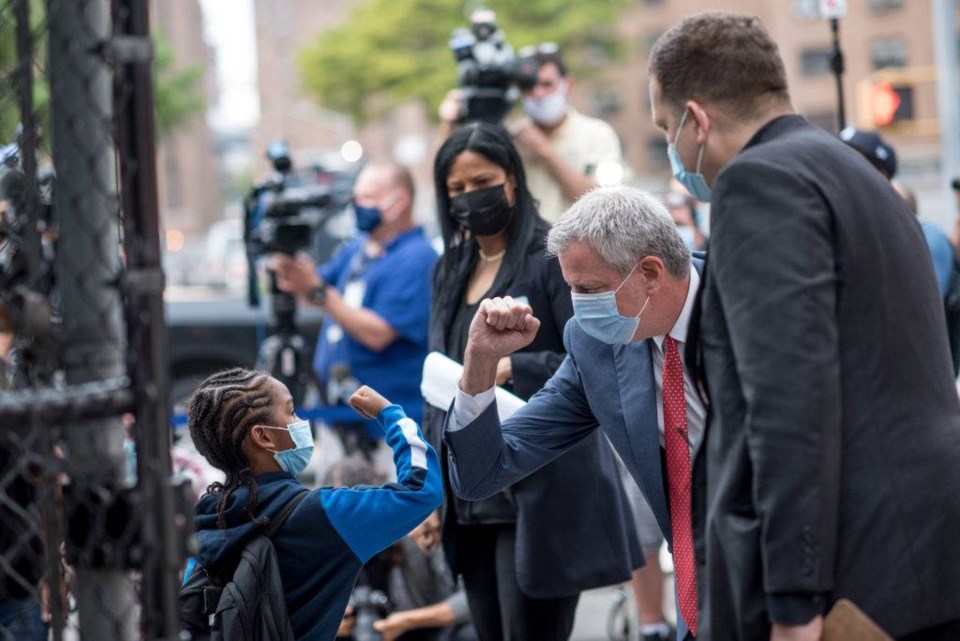 Then, acknowledging the school system had still not fully overcome the many logistical issues it faced, de Blasio decided to phase students in rather than have them all return at once, pushing the majority of school openings back until September 28 and October 1. De Blasio said he understood the stress caused by his decision to delay openings. BK Reader reached out to the Mayor's Office for comment, but did not hear back by time of publication.
Two days before elementary and middle schools reopened, the Council of School Supervisors and Administrators (CSA) held a vote of 'no confidence' in de Blasio and Carranza, and asked school reopening to be handled by Cuomo. The CSA expressed concerns over understaffing and the health risks teachers would face. Cuomo reassured the CSA the situation would be monitored closely.
"We're going to be getting daily testing numbers, so we'll be able to tell on a day-to-day basis what is actually happening with the tests in New York City schools, both for the teachers and the pupils," Cuomo said.
Rigorous protocols
Michael Mulgrew, president of the United Federation of Teachers, said extensive and rigorous protocols had to be put in place so teachers and students were safe.
"The decision on whether to reopen a building to students will be based on the UFT 50-item safety checklist, including social distancing of student desks, the availability of masks and face shields and a room-by-room review of ventilation effectiveness," he said.
In the initial reopening proposal, Chancellor Carranza said the goal was for teachers, students, parents and the government to work together to create a positive learning environment and maintain the important infrastructure that public schools provided.
"Working together, we can meet the unprecedented challenges presented by COVID-19 while ensuring a safe, welcoming and academically-rigorous return to school," Carranza wrote.
The City said schools would go fully remote if COVID-19 positivity rates were at 3% or above for a seven-day rolling average. An increase in COVID-19 cases in nine ZIP codes in Brooklyn and Queens has already closed schools in these areas and 12 more ZIP codes are under scrutiny. State DOE protocol requires any school with two cases within seven days to close temporarily.
---
In part three of the series, we will look back at how the first two weeks of school went and what changes have occurred in coronavirus infection rates.