East New York seniors now have another provider to turn to in order to get their COVID-19 vaccines.
East New York's Doral Health and Wellness started its COVID-19 vaccine distribution last week, starting with 200 seniors residing in NYCHA buildings, including Howard Houses.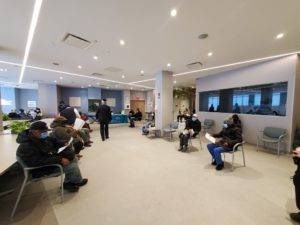 Doral Health and Wellness President David Lipschitz said community health organizations were vital elements in the community infrastructure, especially when it came to delivering the vaccine.
"We're honored to be serving the East New York community and doing our part," he said.
As the city prepares to increase vaccine distribution, the team at Doral Health and Wellness want to make East New York's seniors receive top priority.
There have been numerous reports of residents in more affluent neighborhoods traveling to lower-income areas to receive the vaccine, leaving actual residents in the area coming up short. To combat similar issues, Doral Health and Wellness collaborated with social workers in the NYCHA buildings to provide support to the seniors.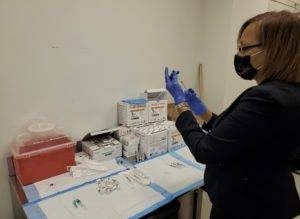 "Thanks to the excellent working relationships with the social workers in the NYCHA buildings, we know who is coming in from which building, so we're comfortable in stating that we'll be in service to the seniors of East New York."
While still only a handful of seniors have been vaccinated, Lipschitz said the team hoped to provide vaccines to the community at large very soon.
Currently, Doral Health and Wellness is only serving seniors, who are most at risk from the virus. The clinic accepts walk-ins and no appointments are needed, but if you would prefer to schedule a time, you can call their offices at 718-971-1944 or email at in@doralhw.org.