Hunger is a longstanding problem in Brownsville. The deadly coronavirus has made it worse.
"In this pandemic, we're competing with people who lost well-paying jobs and have never fought before for these things that we've been fighting for," Councilmember Alicka Ampry-Samuel of Brownsville told BKReader. "We heard that food pantries across the city have been struggling. Our food pantries have been struggling for years to feed people."
It's an uphill battle on several fronts for residents living in pockets of extreme poverty in neighborhoods like Brownsville, Flatbush, Bedford Stuyvesant and Crown Heights. The latest numbers from the city show, COVID-19 has impacted Black and Brown New Yorkers the hardest.
By the end of March, nearly one in three of the city's food pantries closed as demand for their inventory increased. Residents in the hardest-hit communities—many of them seniors or working-class people who are suddenly unemployed—are urgently calling their elected officials.
Amid shortages of city resources, Councilmember Farah Louis, whose district includes Flatbush, told BKReader that she formed a task force to address the needs. Louis's partners include institutions and several food vendors: Fusion East Restaurant, Greedi Vegan, Nick's Lobster, Waffle Box, Gategroup, and Bridge Multicultural & Advocacy Project. Together, they've delivered meals to scores of individuals and families fighting off hunger.
Louis's task force also provides meals and nutrition-packed smoothies to health care professionals working around the clock at Brookdale, Kings County and Interfaith hospitals.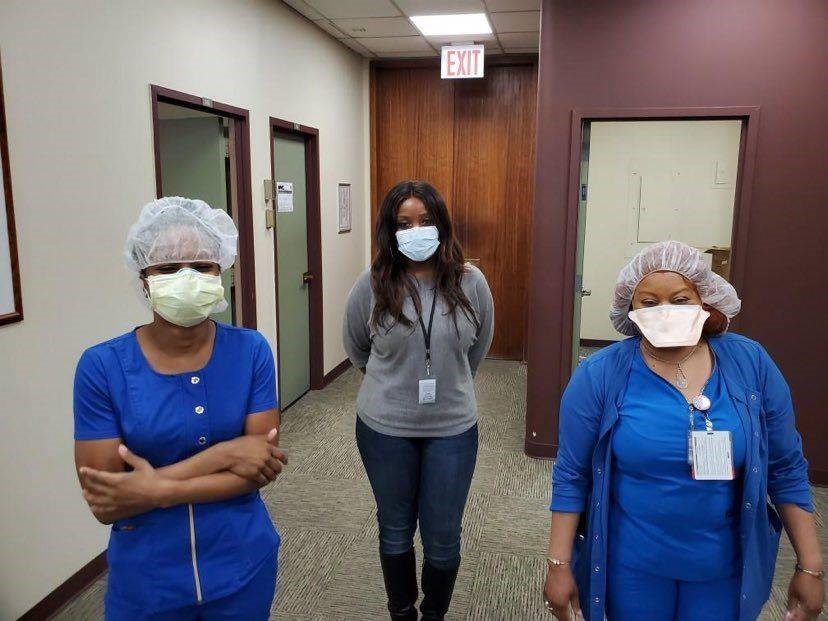 Early on, while state and city officials debated whether to have a lockdown, folks in Bed-Stuy were ready to mobilize, Councilmember Robert E. Cornegy Jr. told BKReader. Block association and tenant association leaders wanted immediately to start food distributions.
Concerned about the spread of COVID-19 in his community, Cornegy, whose district also includes a portion of Crown Heights, said he organized a system of safe food distribution that includes first responders who have the proper protective equipment.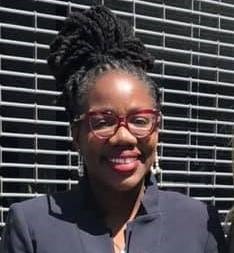 Ampry-Samuel tapped into her network to help solve the food crisis in her district. Brian Flores, the NFL's Miami Dolphins head coach, a Brownsville native, reached out to her recently to find out how he could help. About an hour after the phone call ended, Flores and his wife donated $10,000, which was divided evenly between two community-based organizations: The Campaign Against Hunger and Brownsville Community Culinary Center.
The coronavirus death toll in those community is alarming. COVID-19 has disproportionately killed Black people nationwide. In New York City, Mayor Bill de Blasio announced that Black and Hispanic residents are dying from the virus at almost twice the rate of White New Yorkers.
Some of the stories are shocking. In Brownsville, six seniors were found dead last week in one building of the Carter Woodson Houses, Ampry-Samuel said. "For years we've known about mold, crowded apartments, poor air quality in public housing. Now those problems are making tenants more vulnerable to the virus (which attacks the respiratory system)," she said.
The lawmakers explained that the challenges are exacerbated by insufficient coronavirus testing in their districts.
"People are dying at home and nobody knows if they're dying of COVID-19 or not," Louis stated. "Many people don't know what to do because they're being told not to go to the hospital. Some folks are asking themselves, Why to go out to test if they're going to be sent home to die?"
Part of the solution for the councilmembers has been setting up constituents with telemedicine sessions so they could consult with healthcare professionals from a home computer. They are also making wellness phone calls to vulnerable seniors and arranging followups with those they can't reach by phone.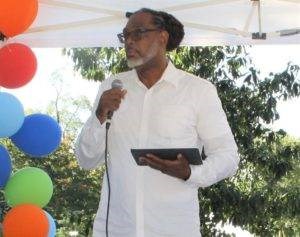 Meanwhile, the lawmakers are pushing city and state agencies to provide complete and accurate race data, which they haven't been collecting. Cornegy said the released virus death stats are just speculation because of insufficient testing that has largely ignored the victims' race. "They are either unwilling to capture the data or release the data or both," he stated.
Like many of their constituents, the councilmembers are self-isolating and strictly following social distancing guidelines.
"It's rough. I'm also a mother," Ampry-Samuel said. "I also have a mother who is a senior. Last year she was diagnosed with stage-four cancer and is frail. I know my story reflects everyone else in the district. We have children and we have aging parents."