On July 26, Mayor Bill de Blasio announced the city's enactment of the COVID Safety Requirement. Effective Sept. 13, city government employees must provide proof of vaccination or submit a weekly COVID-19 test. This includes anyone who works in schools, NYPD, FDNY, city agencies, and more.
Overall, the mandate applies to roughly 340,000 city workers.
Then, two days later, Governor Andrew Cuomo announced the tens of thousands of state workers would face the same mandate -- with a stricter stance for public-facing workers in state-run hospitals who don't have the option of weekly tests and must show proof of vaccination.
The question of whether government should be allowed to mandate vaccinations is highly controversial, even amongst those who don't work for the city or state.
"I would choose to be tested," Abigail Bell, a physical therapist at Wyckoff Heights Medical Center in Bushwick told BK Reader. Though Bell works at a hospital, she is not a city employee.
If the COVID Safety Requirement were to apply to her job, Bell said she would prefer to be tested weekly than to provide proof of vaccination. "It's a lot of back and forth and flip flopping that doesn't place any confidence in the vaccine for me."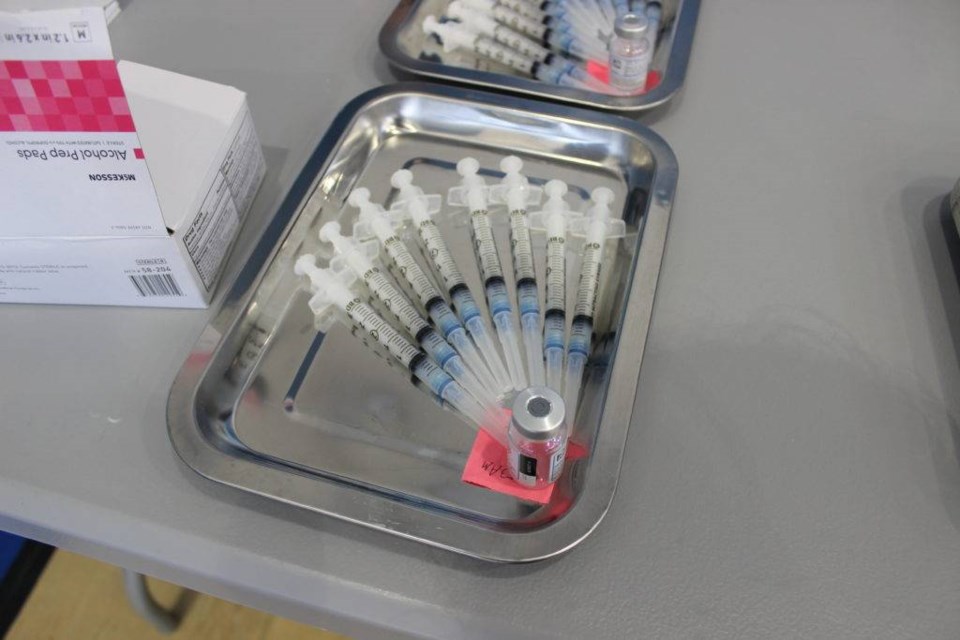 Other Brooklyn residents told BK Reader they felt that vaccination was the best shot people have in fighting the coronavirus, deeming mandates necessary.
"Lives are at stake," said Norma Williams, a minister at Lenox Road Baptist Church in the Little Caribbean Neighborhood of East Flatbush.
"You can't depend on people to say they're vaccinated, because some people are saying they are when they aren't," said Williams, who has lived in Flatbush for more than 40 years. She added that until a large amount of people were vaccinated, "there's always a chance that this virus is going to come back."
"Being vaccinated means that you stand a better chance at life."
Legal fight could follow
According to the CDC, state laws usually allow states to require vaccinations for children in schools, daycare, college students, and healthcare workers and patients.
The Kaiser Family Foundation seconds this, adding that a 1905 Supreme Court case authorized local boards of health in Massachusetts to "require and enforce" vaccination, if necessary, to protect public health. The case, Jacobson v. Massachusetts, concluded that a city board of health law which required adults over 21 to get vaccinated during a smallpox outbreak was valid, as it protected the state against an epidemic.
NYC may therefore have the legroom to enforce the COVID Safety Requirement.
California has followed suit, announcing that state employees and healthcare workers must follow the COVID Safety Requirement.
However, because the COVID-19 vaccine is under Emergency Use Authorization by the FDA, KFF notes it is unclear whether it can be legally mandated. The EUA Statute, which in part states that individuals must be given "the option to accept or refuse administration of the product," has not yet been interpreted by the courts.
Pushing the private sector
At a July 26 press conference, de Blasio urged private employers to "go as far as you can right now," encouraging them to enact the vaccination mandate.
Still, even private employers who are pro-vaccination may hesitate to mandate vaccines for their employees.
"That's a personal choice and I cannot obligate somebody to get a vaccine," Marco Mento, owner of Ciao Bella Coffee Shop and The Swiss Slice Pizzeria in Prospect Lefferts Gardens, told BK Reader.
"I really, highly recommend [vaccination]," said Mento of whether he felt his employees should be vaccinated. "I would prefer for them to get vaccinated, but if somebody doesn't feel comfortable to get it, it's fine."
The U.S. Equal Employment Opportunity Commission, EEO laws do not prevent employers from requiring the COVID-19 vaccine, contingent on accommodation provisions in Title VII and the Americans with Disabilities Act.
Still, legislation underway in New York could prevent private employers from mandating the vaccine. Assembly Bill A7100, referred to the Assembly Health Committee in April 2021, would prohibit mandatory COVID vaccinations for education, employment, and more.
Despite the debate, on July 26, the Department of Veterans Affairs became the first major federal agency to require healthcare workers to get COVID vaccines. VA frontline health care personnel will be required to get vaccinated within the next two months.
In the event of a stronger push by the government to mandate vaccines for employees, some business owners take an even stronger stance against mandates.
Maria Bell, owner of Perfect Image Beauty Salon in East Flatbush, told BK Reader she would never require her employees to be vaccinated.
"We will demonstrate in the street."