By Rachel Goldman, CUNY Journalism Student
Mary Rose Wiley, who moved to Brooklyn during the pandemic, never dreamed the vintage goods and decor business she had to shut down in Austin, Texas would be reborn in her new neighborhood of Red Hook.
And what luck it would be just in time to join the annual Red Hook Holiday Market. 
Now in its third year, the Red Hook Holiday Market has become a seasonal boost for local businesses like Wiley's. Based on the traditional concept of an outdoor market, Red Hook's version has a twist: Customers can browse by the neighborhood's small businesses looking for the cheery red-and-white door signs that indicate which businesses are participating. 
Inside Wiley's store, Open Invite, the former Texan rushed to keep up with sales during a busy weekend. Wiley wrapped gifts, her fingers flying as fast as a piano player, while smiling and chatting.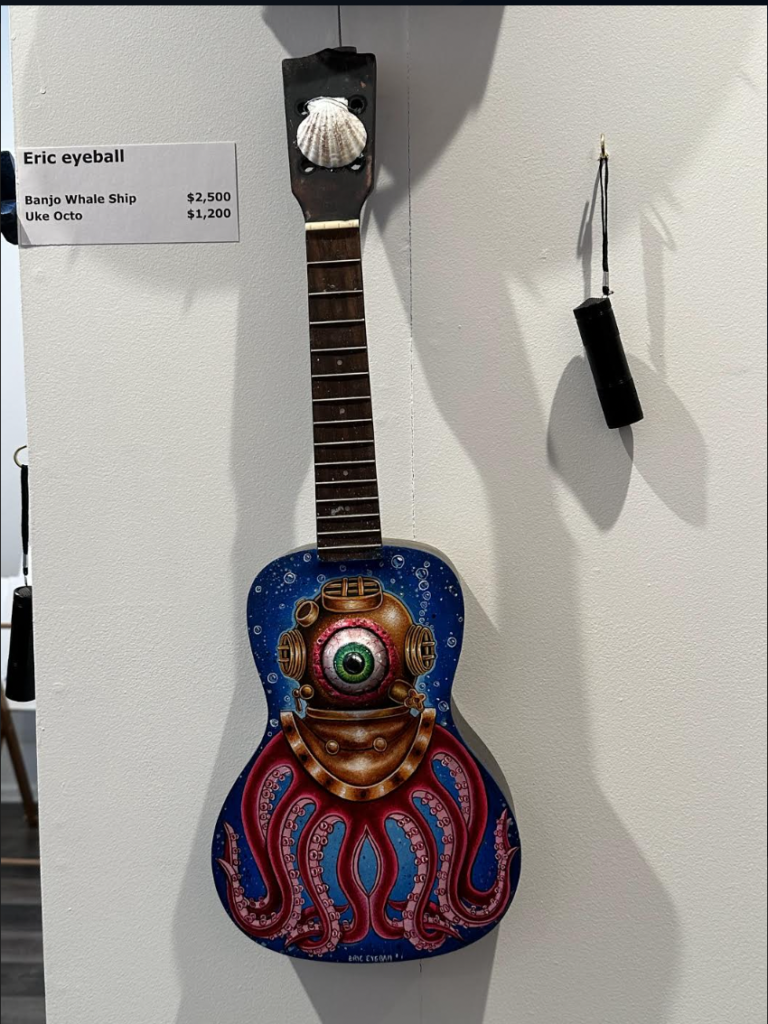 "My customers are very, very loyal. I sell gifts, and people are always looking to buy another gift. The people genuinely want to support their neighborhood," Wiley said. 
Open Invite is one of approximately 30 rotating businesses to participate in the neighborhood-wide event, from Dec. 3 to Dec. 18.  
"This community is energizing, there is a genuine appreciation for small business here …Anyone who comes to Red Hook knows that it feels so different from the rest of Brooklyn, from the rest of New York," Wiley said. 
Participating businesses range from graphic design, to restaurants, to art galleries, with all of the owners sharing the sentiment of community as the foundation and livelihood of their work.
Cyndi Stanimirov, the general manager at Lobster Pound, said she experienced this first hand during the pandemic when the restaurant's owners were preparing, reluctantly, to let go of their staff.
Ultimately, owners Susan Povich and Ralph Gorham got together with some of the remaining staff members to strategize creative ways to safely serve customers during lockdown. The restaurant ended up re-hiring approximately 85% of its staff, including staff from other Red Hook Lobster Pound locations in midtown that could not re-open.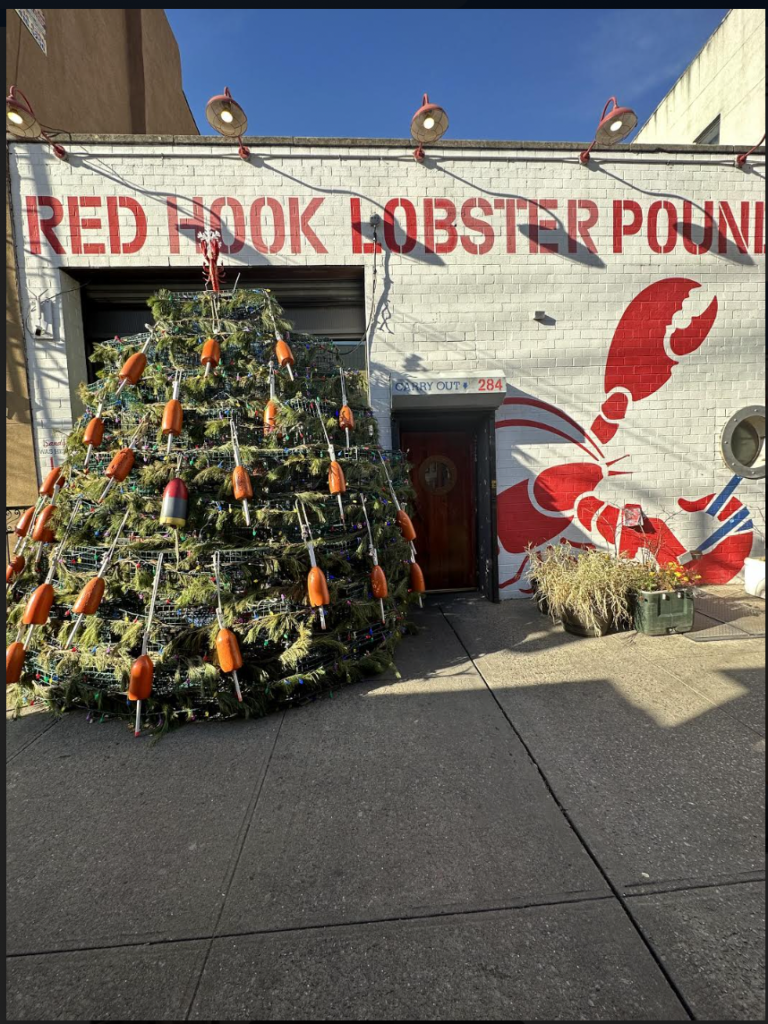 "Our owners opened this restaurant up during the recession and went through Hurricane Sandy, we have resilience built into this restaurant institution," Stanimirov said.
Olav Christensen, who works at Red Hook Coffee Shop, said he believed the idea of collaboration between businesses and community involvement was a major part of what he thought made Red Hook magnetic to out-of-towners 
"People talk to each other here, and get to know each other when they come into the coffee shop ... We introduce people to one another," Christensen said. "With the businesses, we can all help each other out because we don't see ourselves as competition. We all do different things."
With this community culture in mind, Povich and Victoria Alexander, the owner of Realty Collective, started the holiday market in December 2020 during the first year of the COVID-19 pandemic.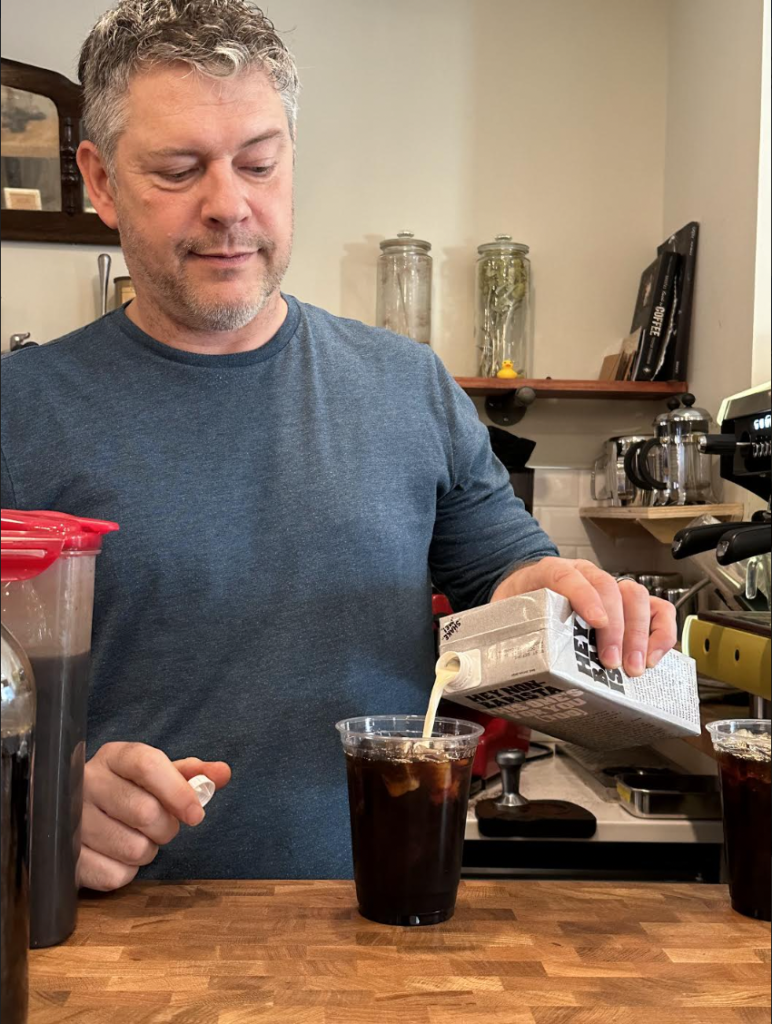 "COVID was a dark time for Red Hook; so many local businesses were suffering during the holidays," Alexander said. "These holiday markets are a big deal in New York, but our holiday market is not so corporate.
"It's about keeping money in the community, we're keeping jobs here in Brooklyn."