Brooklyn Kura is setting out to take over the local sake market -- with passion for the brew and high regard for its tradition.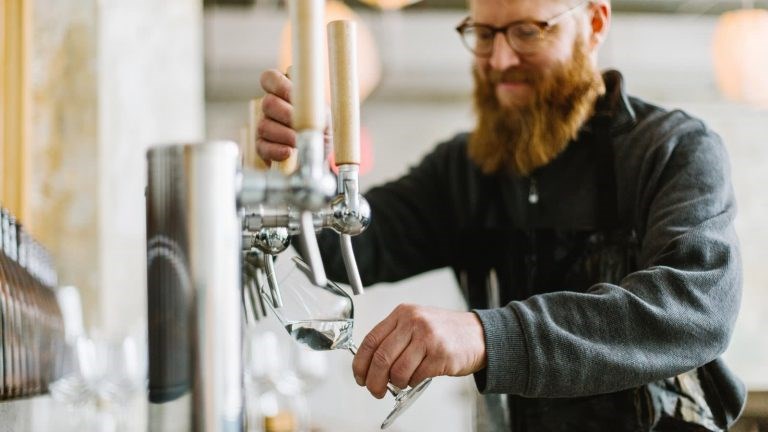 Brooklyn Kura, the new sake brewery and taproom in Brooklyn, is a thing of wonder. Particularly so, as the sake brewed in Brooklyn is made from all-American ingredients and crafted by a head brewer who learned the art of sake brewing by watching Japanese sake masters on YouTube, reports Asian Review.
The team behind the startup consists of Brandon Doughan and his business partner Brian Polen, sake aficionados with high regard for the tradition. In their production at Brooklyn Kura, they follow centuries-old methods of Japanese sake-making, using simple ingredients: rice, water, yeast and koji. The finished brew is then stored in large stainless steel tanks which allows for optimal fermentation, Doughan attests.
"Sake gets better with scale," he says. "In these big tanks, the change of temperature is gradual and that is good for the sake."
But how good is the Brooklyn water used for their rice wine? The quality of water is an important ingredient in brewing sake, and the most famous breweries in Japan are usually located near clear streams at the foot of mountains or in quiet woods.
"Brooklyn water is actually wonderful," says Polen. "And hey, New York water is responsible for the world's best bagels and pizza!"
Doughan and Polen were first introduced at a friend's wedding in Japan. It was there where discovered a shared passion for high-quality sake. One glass led to two, which led to many more. They took courses, traveled to Japan, apprenticed at breweries and began to develop their own recipes. They sought out experts and started experimenting with sake-making at home.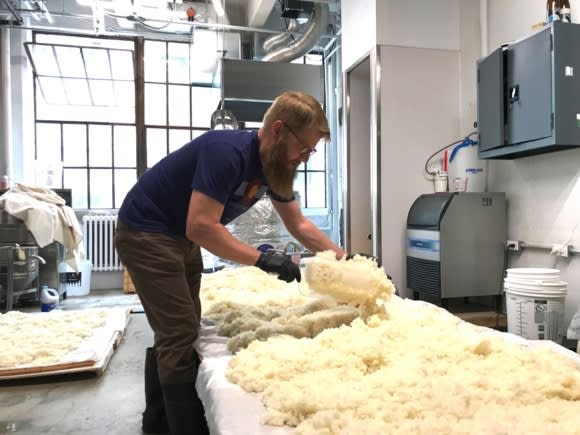 In 2016, they decided to leave their jobs to turn their love for sake into a business. They raised capital, bought their tools, experimented on making larger quantities of sake and eventually opened their kura, or brewery, and taproom at Industry City. Doughan, a biochemist by profession, is now Brooklyn Kura's head brewer, while Polen, a former American Express analytics expert, is in charge of the business aspects of the brewery.
The team is now focused on building a network of supporters to distribute their product. Some of the most popular Japanese restaurants in New York, as well as ramen renegade Ivan Ramen, are already offering Brooklyn Kura's sake. For a taste of this Brooklyn-made brew, you could also just stop by at the taproom in Industry City, of course.
"Whether you've been on a sake pilgrimage to Japan or you're a complete sake rookie, we promise you won't be disappointed," Doughan says.
Maybe, you should find out for yourself.