Over the next three years the number of people working at the yard is expected to increase from 7,000 to 17,000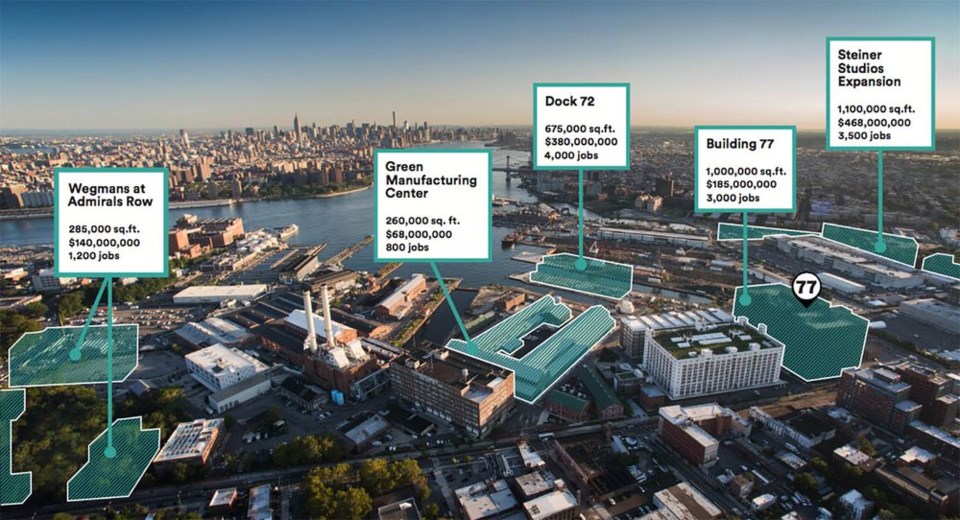 The Brooklyn Navy Yard is growing fast, both in size and manpower. Currently, the 300 acres on the borough's waterfront has about 2.5m square feet under construction, which will increase its square footage by 60%, reports the Economist. Over the next three years the number of people working at the yard is expected to grow from 7,000 to 17,000, with most of its tenants being manufacturing businesses.
The Nayv Yard, established in 1801 as one of the five naval shipyards in the nation, morphed quickly into a research and development center for the Navy, creating prototype ships and manufacturing ether for anaesthetics. At its peak during World War II, the yard employed up to 70,000 workers. When the Navy closed its base in 1966, 12,000 jobs were lost at once.
In 1969 the city reopened the Navy Yard as an industrial park. Since 1981, the yard has been managed by the Brooklyn Navy Yard Development Corporation, a nonprofit which recruits local people, provides job training for positions on site, gives tenants leeway with regards to rent - which allows them to invest in their companies -, and undertakes sustainability initiatives to support a rapidly growing industry of green manufacturers.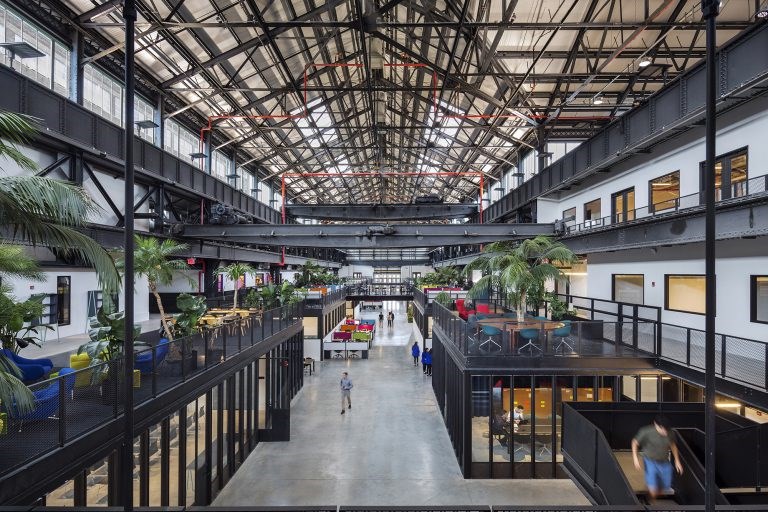 Today, the Navy Yard includes also New Lab, a 84,000- square-foot multidisciplinary design, prototyping and advanced manufacturing hub, and BLDG 92, an exhibition, visitor and employment center, to promote Yard tenants and to provide enhanced job placement services for the community.
Over the last decade, the yard has undergone its largest expansion since WWII, with housing 330 smaller firms manufacturing specialty products that contribute more than $2 billion a year to the NYC's economy.
This Brooklyn model seems both successful and sustainable: manufacturing, once nearly dead in New York, is on the up since 2011 and provides now over 78,000 jobs.