Giorgi Koguashvili had only intended to spend a few weeks in New York City. He was headed home to Tbilisi, Georgia in Eastern Europe, after the company he worked for in Washington, D.C., passed on sponsoring his visa renewal in 2018.
However, he quickly fell in love with Brooklyn and wanted to stay. "I was like, man, I gotta find a way to stay here somehow," Koguashvili said.
He found an internship at the Consulate General of Georgia, which only paid him $1,000 a month. So, in order to make ends meet, Koguashvili, who is a former Division 1 player for the University of Minnesota, decided to coach basketball while waiting on his green card.
Koguashvili held his first class at a park in Coney Island, working with five children whose parents answered his ad. This number grew the following week, and in week three, a city official informed him that he could no longer hold class there. With 13 students in tow, he founded what would become the Brooklyn Basketball Academy, and set out to find a venue.
Five years later, Koguashvili presides over an academy in Brooklyn that boasts more than 470 students, six coaches, and two gyms, with a third gym in Tbilisi with more than 200 students. He coaches competitive travel teams and an in-house league divided by grade level, from first through eighth grade.
"It doesn't feel like work," Koguashvili said. "Every day is fun."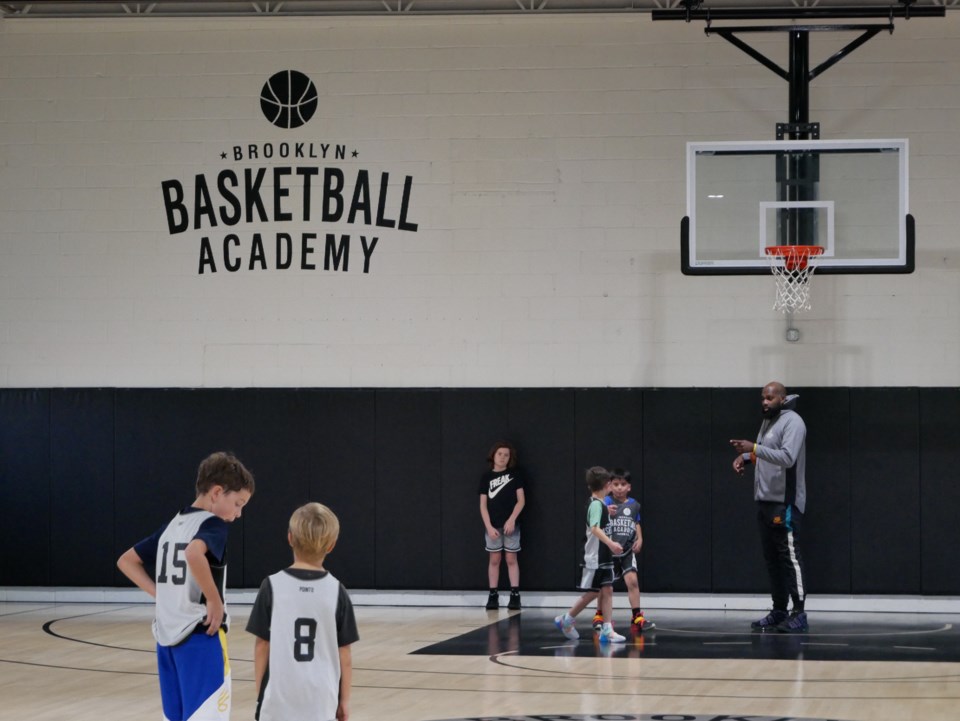 The Birth of the Academy
The academy's first home was at the Three Hierarchs Greek Orthodox Church.
"It was not only Georgian kids; we had different kids from all parts of the world and different backgrounds and different religions, and it was a beautiful thing to see," Koguashvili said.
Soon after he secured a green card in 2019, he moved his classes to a Bensonhurst community center and began coaching full-time.
During the pandemic, Koguashvili moved back to Tbilisi for a year, where he renovated his high school gym into a basketball academy.
"The whole idea of Brooklyn Basketball Academy in Georgia is to build a bridge between Georgia and the United States," he said.
Upon returning to Brooklyn in 2021, Koguashvili picked right up where he left off. He retained around 90 players, and when numbers started rising again, he took out a loan and converted an abandoned Gowanus garage into a gym. The space could not fit a full-regulation court, but despite skepticism from friends, he opened the gym in September 2022.
Soon afterward, he bumped into NBA coach Igor Kokoškov, who was the assistant coach for the Brooklyn Nets at the time.
Before long, Koguashvili was coaching Kokoškov's sons, as well as the children of former Nets coach Steve Nash, and former NBA star JJ Reddick.
Reddick now coaches his son's fourth-grade team at the academy.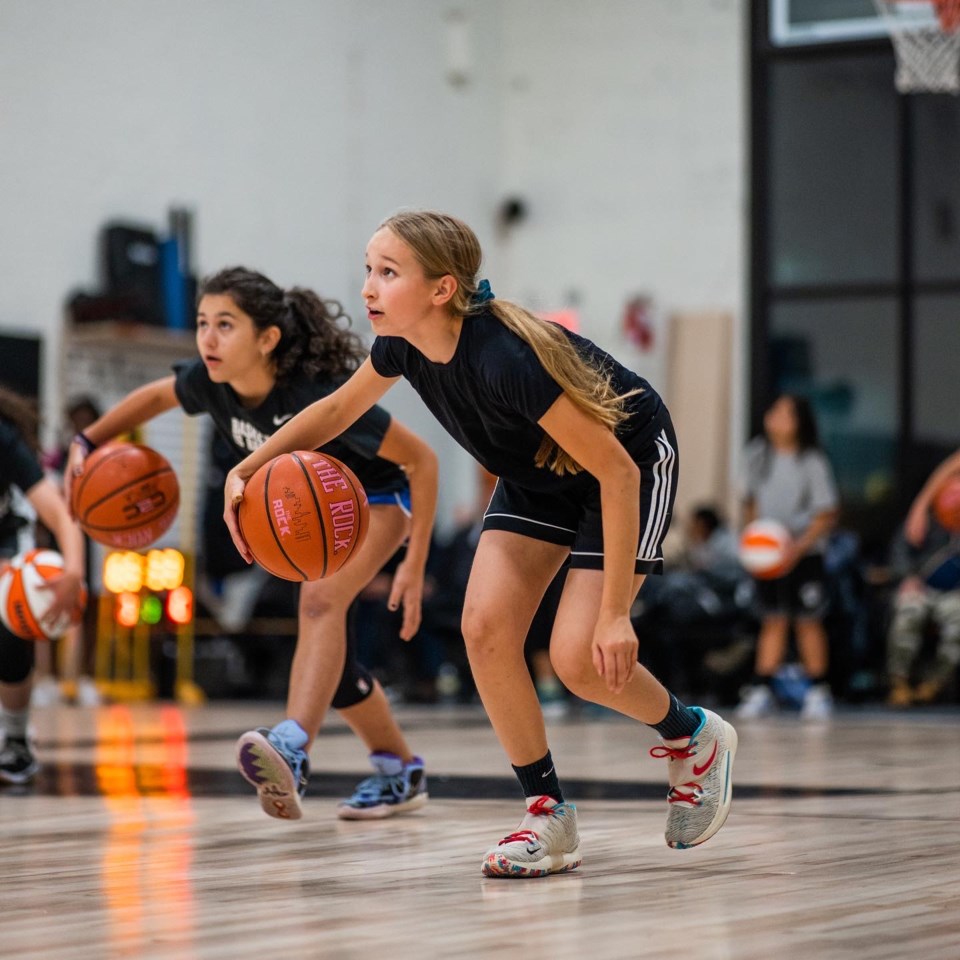 Exactly one year after opening the Gowanus gym, Koguashvili debuted a second one in Industry City, this time with a full regulation court.
The Future of the Academy
His current focus includes making his travel team competitive on the regional level while developing his high school club teams and preparing them for college ball. He also wants to help grow the city's basketball scene and assist in starting an organized league.
"I think we can step in and somehow change the dynamics of youth basketball in New York City, because right now, it's very unorganized, in my opinion, and unregulated," he said.
He is also planning to turn an empty space at the Industry City court into a "one-stop shop for all things basketball," featuring a fitness center, shooting lab, library, film room, and even a cafe for both students and parents.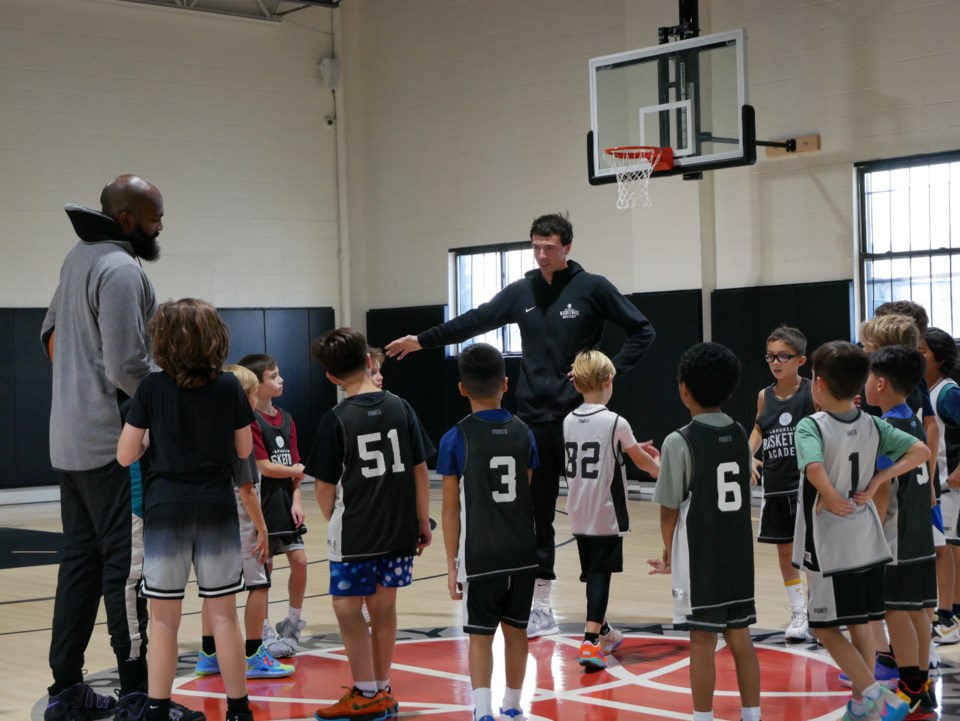 "Gio is relentless," said ​Kyle Fargardo, an academy coach who runs the Gowanus gym. "He is very ambitious. In the past four years, I think he may have taken three or four days off. He's just non-stop, always going after it."
Koguashvili said he lives by the advice he gives his students: "It's important to think outside of the box, because I would never dream that I would have this when I graduated from college — I was not even thinking about basketball coaching," he said.
"You just gotta be ready and be creative, imagine and dream big."