Greenpoint, the quiet 19th-century industrial waterfront neighborhood, has been undergoing changes, big changes.
Greenpoint, perched at the northernmost tip of Brooklyn, has become an intersection of art, design and technology. This quiet 19th-century industrial waterfront neighborhood has been undergoing changes, big changes.
As Andrew Hoan, the president and CEO of the Brooklyn Chamber of Commerce said: "Innovation happens across industries." And, they happen across neighborhoods, too.
Walking down Norman Avenue in Greenpoint, one can feel the neighborhood's emerging artistic atmosphere, passing three boutique coffee shops on one block, followed by three vintage clothing shops on the next one. Beacon's Closet, ranked NYC's No.1 vintage clothing shop, is one of them.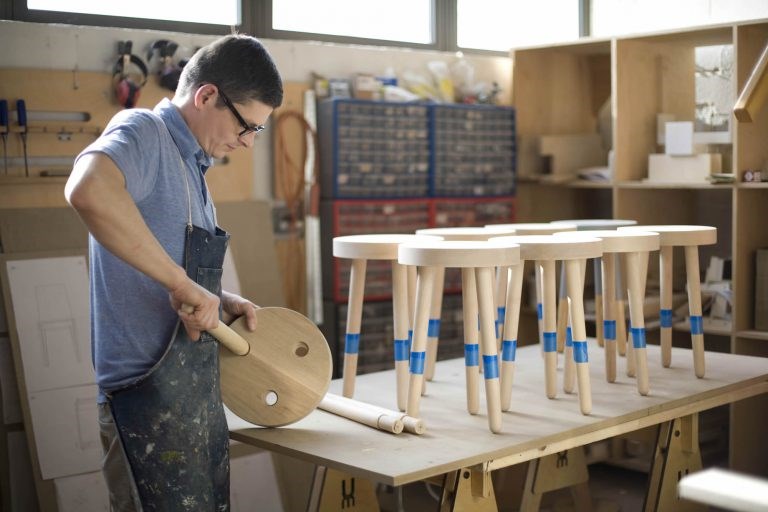 The vestige of a post-industrial blight is gradually being replaced by liveliness through art- and design-related innovation with the support of sprouting incubator facilities and programs, such as the Greenpoint Manufacturing Center. The development at 810 Humboldt Street offers 95,000 square feet of co-working space to startups and companies within the manufacturing sector. Currently, it is home to 12 woodworking firms, but also houses Gotham Greens, an organic rooftop farm.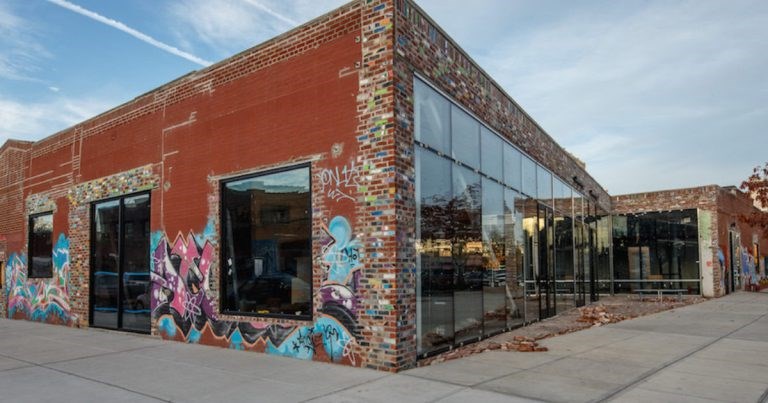 In close vicinity to the manufacturing center is A/D/O, a 23,000 square feet multi-functional creative hub, also located on Norman Avenue. The former warehouse officially opened in January 2017 and serves as an incubator and co-working space for creative talents. At the heart of the new hub is the Design Academy, a program focused on catalyzing creative endeavors among local design professionals. By offering a meeting place for designers from diverse backgrounds, A/D/O hopes to spark exchange and to support new creative work. A/D/O also offers an expansive event space which is often used for art, tech and design contests and competitions.
One of those competitions was hosted by the Downtown Brooklyn Partnership (DBP) on July 26. DBP conducted its eighth pitch contest, themed "Tech + Arts," as a part of the ongoing "Make It in Brooklyn" series which aims to attract art and tech talent to Brooklyn. For its final round, DBP selected five promising startups from over seventy applicants across the city to participate in the last contest. All of the finalists presented pitches on how to utilize digital technologies to bridge gaps in the art world.
"We were once again hugely impressed by the talent and creativity not only of the winner, but also of all the competitors," said Downtown Brooklyn Partnership President Regina Myer.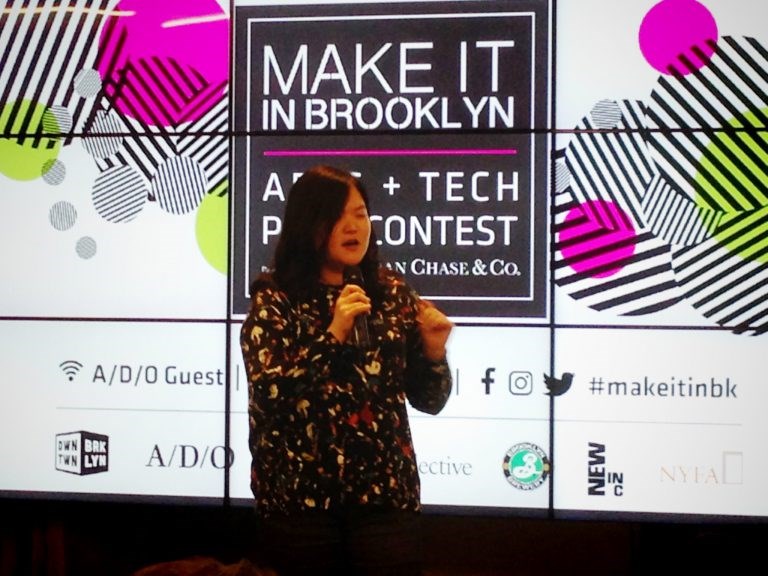 PicFic, a team of writers and developers from MIT and Columbia whose mission it is to create an online publishing platform for illustrated fiction, was this year's winner. Aside from the $5,000 prize money, the PicFic team will also receive free legal council from the Brooklyn College Law School, which has joined DBP's effort to bring innovative minds to the borough.
With its model, A/D/O aims to become "a pipeline for future innovative ideas," said Nathan Pinsley, project manager of A/D/O. Given its current vibrancy, it indeed could be an inspiration for developers elsewhere in Brooklyn.
Carrie Bradshaw, the protagonist of the HBO series "Sex and the City," said that one of the great things about living in New York, more specifically in Manhattan, is that you can always find something new: a new restaurant, a new theater, a new love. For ambitious innovators everywhere, New York is still the place for new beginnings; to find new partners, new opportunities and achieve new growth.
With Brooklyn on the rise as a new innovation and technology hub, artists, innovators and entrepreneurs have now another vast borough to explore.