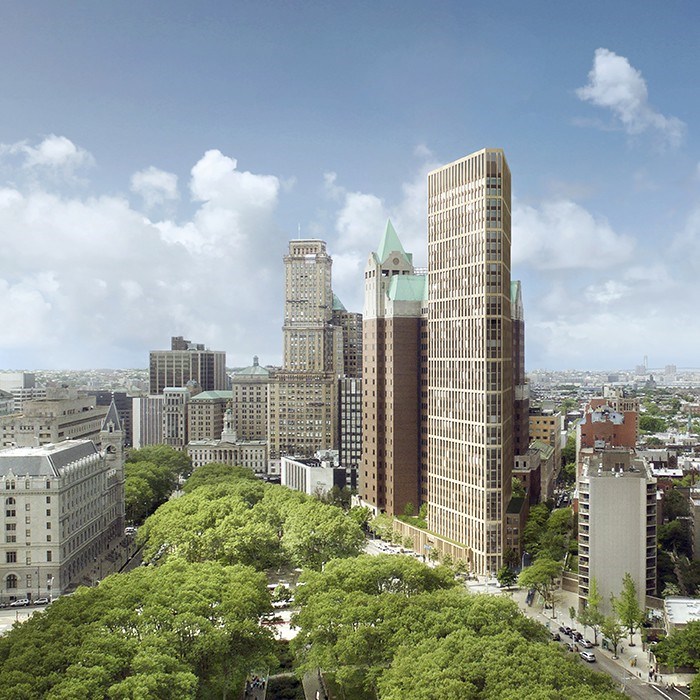 A determined advocacy group called Love Brooklyn Libraries, Inc., headed by Brooklyn resident Marsha Rimler, is taking steps to protect one of their prized entities: the Brooklyn Heights Library. According to a recent article, the group has taken their efforts a step further by suing New York City and a host of other organizations in hopes of blocking the library's sale to developer Hudson Companies.
About 20 passionate library supporters were in attendance in the courtroom, opposite a host of attorneys who represented the city, the library and Hudson Companies. The developer plans to use the Brooklyn Heights Library site to create a brand new 36-story luxury tower that will also house a smaller library branch on the first floor. The deal also includes a smaller development of over 100 affordable housing units that are planned for a site in Clinton Hill.
In the petition, which is being considered by State Supreme Court Justice Dawn Jimenez-Salta, the advocacy group challenges the project based on the State Environment Quality Review Act. Issues like the high level of local traffic that already exists and the impact that the development would have on other local projects are outlined in great detail, calling for further review from city officials.
"More than just the name of the architect and artist needs to be discussed in order to meet the 'hard look standard,'" the petition says.
While the Supreme Court Justice is carefully considering the suit, the advocacy group faces as uphill battle. The controversial project has already received the required approval from the local Community Board, the City Planning Commission and the New York City Council. Justice Jimenez-Salta is tasked with reviewing the petition, the statements, and the evidence in order to deliver a decision within the next 60 days.