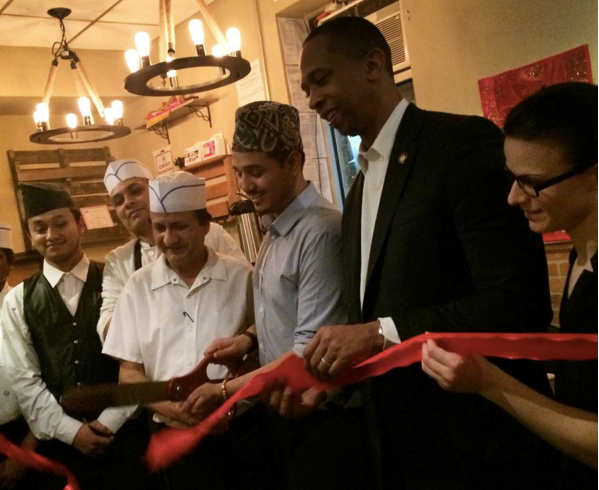 A new Nepalese Indian Restaurant held its grand opening in Clinton Hill on Wednesday: Spice & Grill, located at 441 Myrtle Avenue (at the corner of Waverly Ave).
Run by father-son team Bed and Bikash Karel, the restaurant is the second Nepalese Indian Restaurant for the dynamic duo. The first one, they opened three years ago in Ridgewood, Queens. The two have lived in Queens for 13 years. But the father, Bed Karel, worked in Brooklyn for five years managing a 99 Cent store in downtown Brooklyn on Jay Street during the mid-2000s.
"He took the B38 every day to get to work here in Brooklyn," said Bikash of his father. "He liked Brooklyn so much that when we decided to open another [restaurant], he wanted to come back here."
The Clinton Hill location has an emphasis on grilled Indian menu items and Nepalese street food, such as mini samosa chat (tangy samosas with freshly cut sweet red onions, chili and coriander), momos (bitesize dumplings served with spicy tomato and sesame sauce), chatamari (rice crepes topped with lamb and spicy sauce) and sekuwa (chicken skewers with peppers, nutmeg, lime zest and yogurt).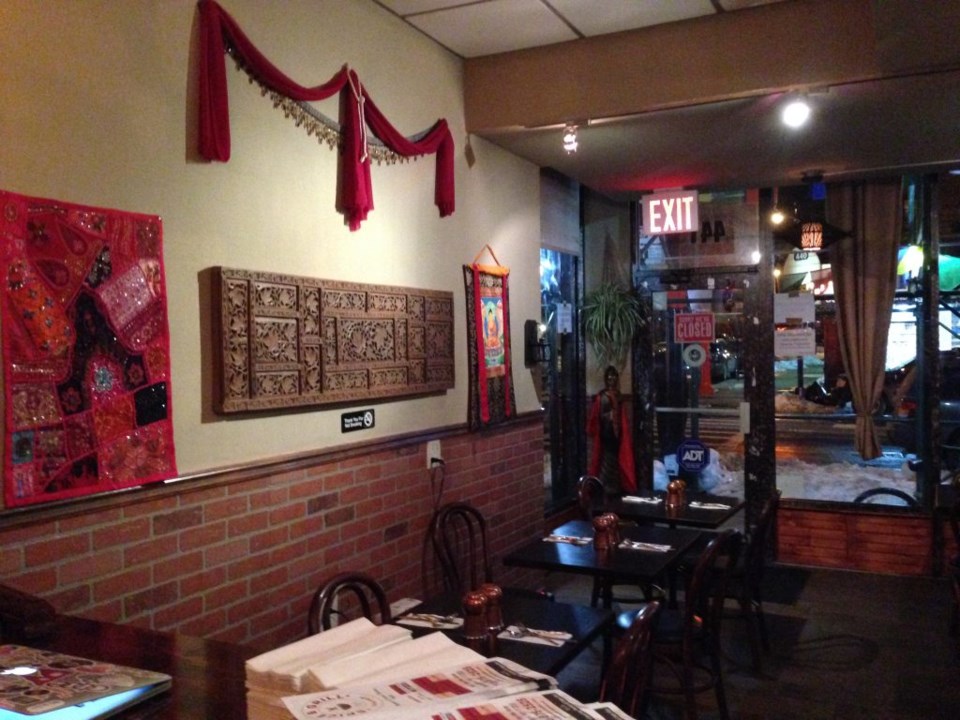 "We've already gotten a lot of positive feedback in the nearly 4 weeks since we've been open and we are overjoyed to be here," enthusiastically shared Bikash. "I was raised on Myrtle Avenue (Queens) and my dad's roots are in Khatmandu — we are excited to bring our cuisine to Clinton Hill."
Bikash says their most popular item is the momos, which he describes as an Indo-Chino dish very close to the traditional recipe that is followed in Nepal. He also swears by their chai tea, calling it "the best chai in New York City."
"We pronounce it 'Chee-Ah,' but it is my grandmother's recipe. We mix about 6-7 different ingredients. Believe me I've been drinking Chia all my life and this really really is the best."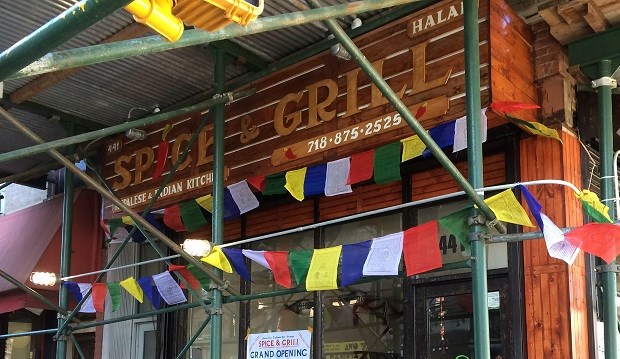 During Spice & Grill's soft opening in January, they were offering patrons 20 percent off all menu items. Today is the last day to take advantage of that offer, so hurry! However, if you are not able to make it, no worries: They will be offering a 20 percent discount on all items purchased with cash through the end of the year.