Clarence Hamer says he is on the verge of losing the Brownsville home he'd hoped to pass down to his children, after an eviction proceeding he started before the pandemic was delayed a year during the eviction moratorium.
Dan Borrero says he's $60,000 in debt due to a tenant who stopped paying during the pandemic, despite staying employed.
John Tsevdos says he was left $16,000 out of pocket when a Bed-Stuy tenant of 13 years stopped paying rent, and then moved out of state.
All three say they are supportive of the eviction moratorium, designed to keep tenants in their homes during the COVID-19 pandemic's massive job closures. However, they say, inefficiencies with payouts and slowdowns in the courts have had unintended, and extremely damaging, consequences on small landlords.
All three say they were unable to evict tenants who had the ability to pay rent, but refused to do so. Or, in Tsevdos' case, tenants that did lose work, but refused to apply for any rental relief and then moved.
Fractured landlord-tenant relations
Tsevdos, who owns four properties in Brooklyn, said for the most part his tenants kept paying rent during the pandemic. Or, he said, they communicated about issues and, thankfully, applied for rental assistance.
However, a set of tenants in his Throop Avenue building chose a different route.
"They had lived there for 13 years, and because they've lived here for so long, we had a good relationship," Tsevdos said.
So when the pandemic hit, and the tenants said they couldn't pay the full rent due to losing work, he accepted reduced payments of $500, $600 or $700 — "whatever he could pay from his employment."
"Mentally, I fell back on our relationship that you know, he's fallen behind on the rent before he's always caught up, I've known him over a decade," Tsevdos said.
But those payments abruptly stopped in February 2021, and so too did communication. Tsevdos said after numerous unanswered emails and calls, and unsuccessful visits to the house, the tenants told him they'd stopped paying so they could get enough money together to move out of state. Tsevdos said they asked for six more weeks in the apartment — rent free — to get their things together, and said they'd be gone.
Although Tsevdos said it didn't happen within the promised time frame, the tenants ended up leaving ... owing $16,000.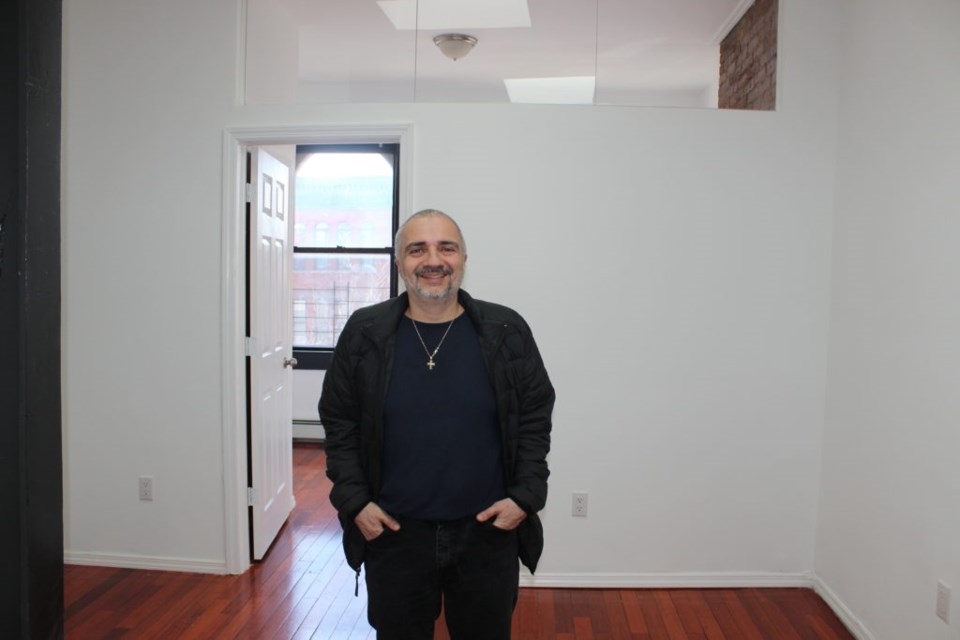 Tsevdos said he wasn't blind to the effects the pandemic had on many renters, and said he accepted the eviction moratorium as a way to protect tenants who genuinely lost income, but says the way that it was implemented left too many loopholes.
Two things he thinks would have helped protect small landlords from facing financial stress were if the moratorium only applied to those who could prove they lost income, as it did in its first iteration, and if the City had also placed a moratorium on property taxes, bills and insurance.
"There are many landlords that are not good people that deserve to be penalized, but it's not a blanket," Tsevdos said. "There are Mom and Pop people like me, you know, I have bills to pay, I have my mortgage, child support."
Tsevdos applied for the state's Emergency Rental Assistance Program's landlord fund and, after months of waiting, was recently approved and refunded the $16,000 in lost rent. He says he counts himself lucky for getting the funds, knowing some of his own tenants and many other landlords are still waiting.
House at risk of foreclosure
Clarence Hamer bought his Rockaway Ave. house in 2007 with plans to pass the two-story home on to his children.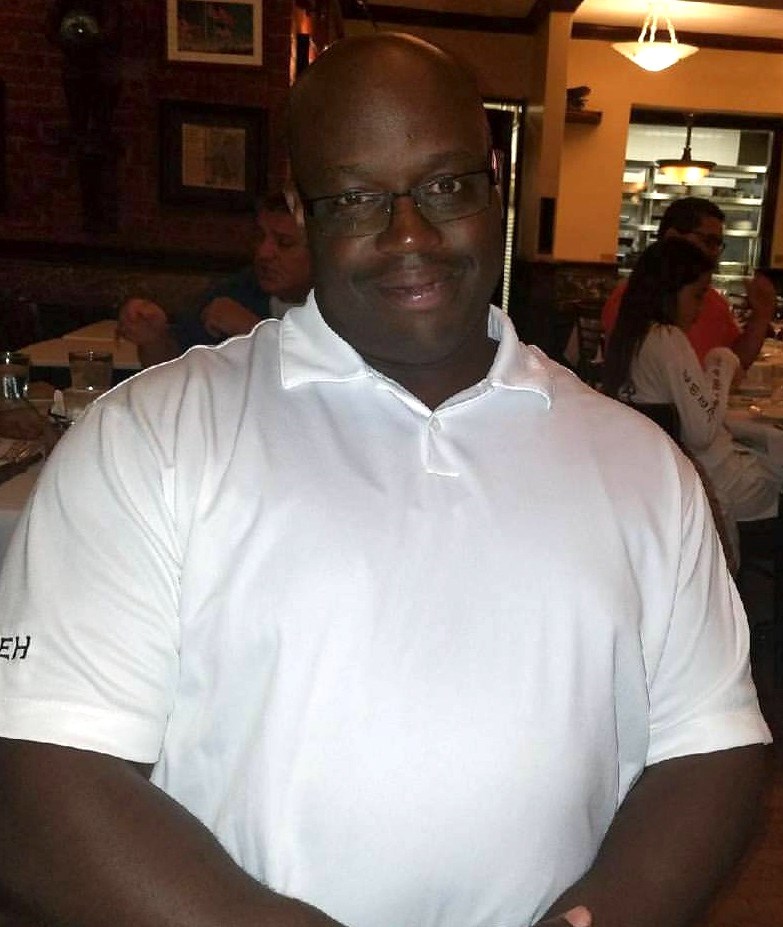 In 2019, he bought a second home upstate and relocated, keeping the Brownsville house as an investment until his children were old enough to move in.
But now Hamer and his family are at risk of losing the Brooklyn property.
In May 2019, he rented the bottom floor four-bedroom apartment to a young woman, who he says stopped paying rent two months later. Hamer filed eviction proceedings and was about to have his final hearing, when the eviction moratorium was put in place in early 2020, stopping the process in its tracks.
Not only was the tenant defaulting on rent, he says, she was subletting rooms in the apartment. According to Hamer, she also changed the locks on the building, blocking him from accessing the home. Because Hamer had no access to the building, he says his second floor tenants moved out due to him not being able to access the heating and plumbing units.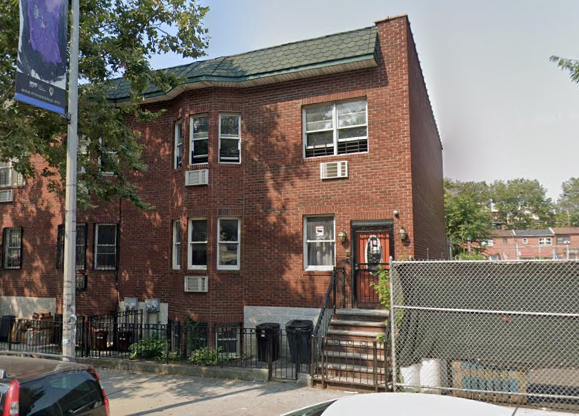 At the same, says Hamer, he was dealing with calls from his bank multiple times a day over missed payments, not to mention the personal stress and embarrassment of not being able to control the situation.
"I feel like, you know, I've let my kids down. I've disappointed my kids," Hamer said. "I really wanted them to have this property. In today's day and age, you know, it's a nice gesture to say to your kids, 'Here you go. Here's something that you can get started off with.'"
In the end, Hamer says the NYPD served a warrant on the house when police found an unlicensed and loaded firearm inside of the home of a subletter. The upside of that situation was that now, Hamer could proceed with the eviction, despite the moratorium.
But even with the tenant gone, Hamer says the stress remains.
"As of right now, the property is completely vacant. I have such a sour ordeal with this, that I'm never going to be a landlord in New York City ever again," Hamer said. "I will not be, I'm not going to rent it at all."
All up, Hamer says he's out $65,000 from the tenant, including the rent, legal fees, bills, taxes and fines. He has applied for ERAP but says his application still says it is pending. If he doesn't get the money, he says court is another option — but the legal fees could be further crippling.
He's not sure whether he'll be able to keep the house.
Like Tsevdos, Hamer says he understands why the moratorium was put in place, but he doesn't agree with the length and one-size-fits-all nature of it: "We went on upwards of over 18 months, and now you expect a small independent landlord to recover from that? There is no recovery from that."
Anthony Farmer, director of public information of The Office of Temporary and Disability Assistance, which administers ERAP, said in a statement to BK Reader that under Governor Hochul, ERAP had been fully obligated to tenants and landlords in New York City: "OTDA is working diligently to get ERAP payments to landlords and there have already been nearly 124,000 payments to landlords totaling more than $1.5 billion."
However, due to a lack of federal funds, applications submitted after September 21, 2021 are not able to be paid. OTDA has requested an additional $1.6 billion in federal funds to process all eligible applications submitted through Jan. 21.
Bills piling up
Dan Borrero grew up in Fort Greene. He says over the years he's seen many original residents of the neighborhood pushed out.
As a landlord, he's an advocate of affordable housing requirements for new developments and thinks there should be rules around locals getting dibs on new apartments in their neighborhood first. Development and housing, he says, have to be conducted with "respect to the people of that neighborhood."
"Change is difficult for everyone. There has to be compromise."
When the pandemic hit, he was supportive of the eviction moratorium, and says he still stands by that. But similar to Tsevdos and Hamer, he disagrees with how it was implemented as a blanket provision and takes umbrage with how sloppy, slow and inefficient the State has been in providing financial cover.
Borrero has a tenant who, he says, kept her government job during the pandemic but refused to pay rent for more than 24 months. He says he stopped contacting her for fear of being accused of harassment. To date, she owes around $60,000, he says.
"The reality is that the big guys only had 5% losses that they spread across their units, but mom-and-pop landlords that own four doors or less ... some live on the house floor and they have tenants upstairs not paying rent ... they're struggling to pay the mortgage and increase in property taxes and all the expenses that come with it.
"It's like getting water from a rock. And what do you tell the bank?"
The big issue for him now, since that the moratorium is over, is dealing with long delays in the housing court system, he says.
He fears his case could take up to a year from start to finish, meaning another year of no rent, while legal representation and court appearance comes with their own costs.
All that's left for him to do it to wait for the courts "to clear the calendars and start hearing cases."
Courts need clarification
Jay Martin, the executive director of Community Housing Improvement Program, an organization that represents owners of rent stabilized apartments in NYC, says he hears dozens of stories like Tsevdos, Hamer and Borrero's every day.
CHIP is advocating for courts to speed up eviction processes, which Martin says have slowed for a number of reasons, including backlogs due to staffing shortages. But most importantly, he says, the courts need clarification on how to apply ERAP across cases where the evictions were initiated pre-pandemic or during the pandemic.
"Judges don't know how to view them," Martin says. "ERAP is like a red flag, it's an off ramp during the process and judges are deferential to it because there's no system around it. It's a free-for-all of how they're being processed."
The ongoing delays are "compounding pain and anguish" on small landlords, he says, who, unlike tenants, cannot get free legal counsel and are "automatically losing money" by entering the court system. CHIP is planning to send a letter to the courts "to ask for much clearer guidelines on how ERAP should be utilized during these proceedings."
"We need to provide these owners relief," he said.
Martin also said the state needed to make sure ERAP funds go to those who are clearly covered by the criteria, "so money can go back to pay for housing that has already been provided."
Since the start of 2022, there have been 8,922 eviction warrants filed in New York City, 2,144 of those have been in Kings County Civil Court.
In a statement to BK Reader, a representative from the court said that since September 2021, new cases get on the calendar within about two to three weeks. Cases filed before last September are, many of them, still waiting to get on a calendar, the spokesperson said.
"Brooklyn is currently calendaring cases filed in April-May 2021. The full process can be long. First appearance is for assignment of counsel for the tenant under the right to counsel law," the spokesperson said.
"After that, the case could be resolved quickly, or could involve motion practice and, ultimately, a trial – and that could be six months or more from the first appearance."