OATS offers tutorials on computers and tablets to Brooklynites over 60 and teaches them about technology systems including Amazon Echo and Google Home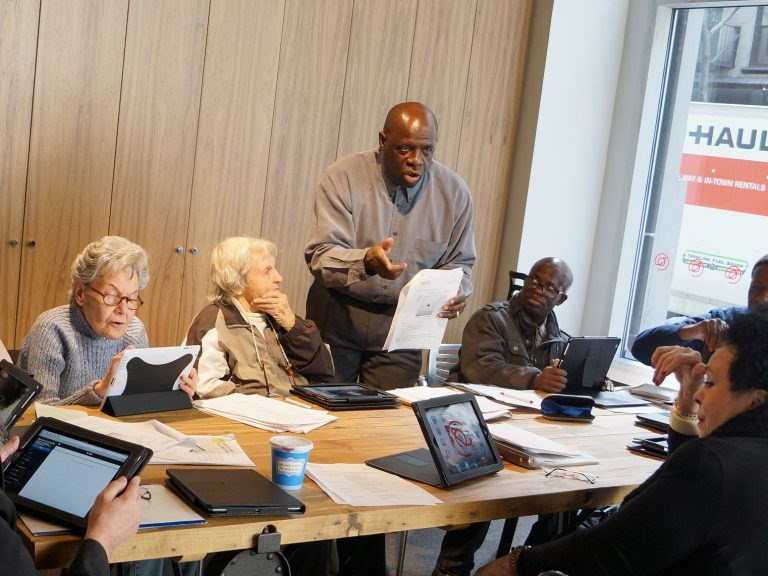 The Brooklyn-based nonprofit Older Adults Technology Services (OATS) believes that one is never too old learn a new trick. Thus, the organization has built the country's largest and most comprehensive municipal technology program to train seniors on how to use a variety of technologies including smart-enabled appliances and devices, reports R&D Magazine. The organization's goal: to improve the lives of seniors through the advancements in technology.
"We have a variety of different programs that have a tech core, but the overall goal is to get people to use the technology in ways that empower them, in ways that actually incite change in the different areas of their lives," said Dr. Alex Glazebrook, director of technology and training at OATS. "We are not necessarily so concerned with learning technology, we are more concerned with what the technology does for people once they do learn it."
Founded in 2004, OATS provides digital literacy training to Brooklynites over the age of 60. The organization offers basic tutorials on computers and tablets, and teaches seniors about technology systems including Amazon Echo, Google Home, the Nest Thermostat, and different smart systems for locks, lights and doorbells.
In 2012, the nonprofit expanded its services city-wide and opened the Senior Planet Exploration Center in Manhattan. The center, equipped with state-of-the-art technology, not only offers courses and classes to seniors, but also helps them to set up devices or troubleshoot any problems they may be having. Such services usually come with a hefty price tag - often not affordable to the OATS clientele of which about 30 to 35 percent is below the Federal Poverty Level.
"Outfitting their homes with all the latest and greatest gadgets, it might not be feasible and it might not be relevant to them," said Glazebrook. "But I think for us to be able to explain to people what these things do and show it to them in person helps to keep them in tune with what is changing."
While OATS focuses predominantly on the senior population, technology is relevant to virtually anyone according to Glazebrook.
"People, regardless of their age, are interested in technologies that are emerging, new and exciting for everybody," he added. "Just because you are an older adult doesn't mean you need to be able to control your lighting from your couch - but it may just be something you want."
And OATS continues to grow: It currently maintains 24 technology labs across the city and serves over 20,000 people each year.