Summer may be over, but the fun and excitement continues, as Brooklyn Navy Yard Development Corporation has announced a smorgasbord of events and ongoing programs jumping off this fall season!
On Friday, October 18, you can take a tour of the many companies now based in the yard during Factory Friday. Then on Saturday, October 19, Open House New York Weekend (OHNY Weekend) returns for its eighth year where artists, designers and manufacturers also open their doors to the public.
Wondering how you'll get there? No worries, the Yard's Free shuttle service will be available to transport people to the Yard from Fulton Street and Lafayette Avenue (near the G stop and steps from Atlantic Terminal).
On site, visitors will get a great introduction to the Yard as an innovation hub with tenants as diverse as Atoms shoes, Nine Stories Furniture Co., Posterfix Corp, and a slate of artists and designers such as Jackie Meier, Marc Ganzglass, and Yael Ben-Simon Studioinviting an expected 2,000+ crowd into their studios. Other new participating businesses and creatives include Lights Up; the shared creative studio of Clayton Calvert, Parker Calvert, and Natasha Blodgett; Fig House Studios; and painter John M. King.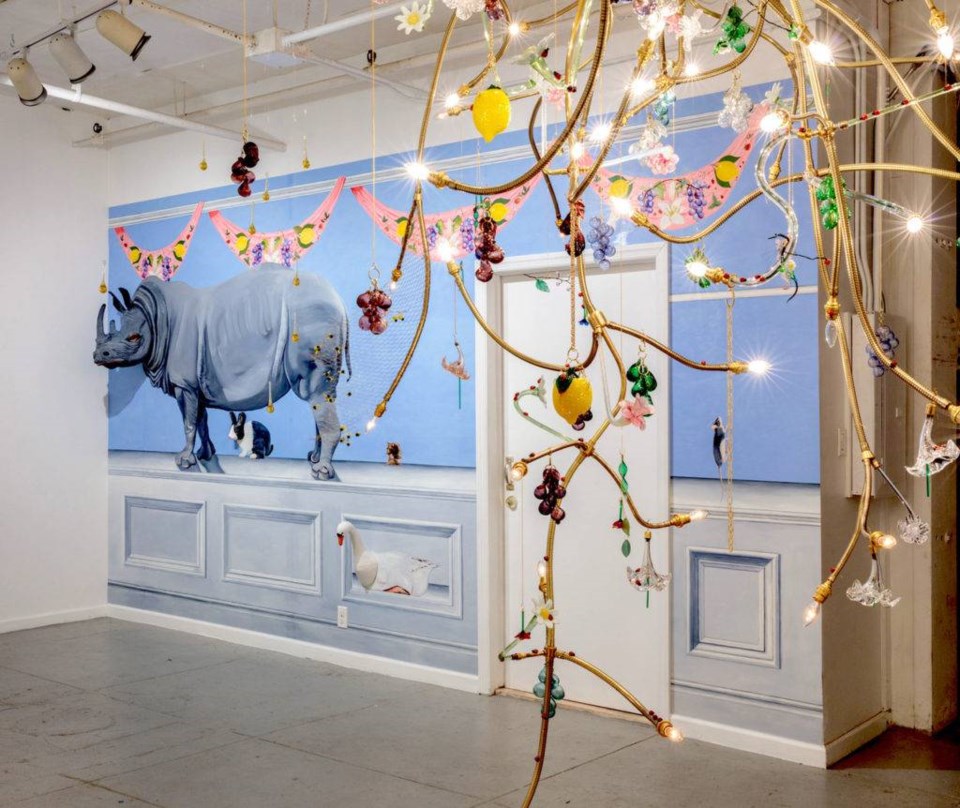 At Building 77, visitors can view the recently completed mural by 2019 Visiting Artist Katie Merz, interact with the installation Play Array: An Urban Pong Game created by Urban Matter Inc, or enjoy the light installation Basket created by Yard-based artist Jason Krugman. A site-specific sound installation by Lisa Hein and Robert Seng, and a dance performance curated by Caylee Shimizu will take place at the Naval Cemetery Landscape.
DJs will be playing music on speakers made by Yard tenant Jon Besch at Building 275! Visitors can also preview OHNY by visiting the group exhibition Kindred Constructs on view at BLDG 92 from September 19 - November 2, featuring over 30 artists, designers, and manufacturers who will be opening their doors for OHNY Weekend.
"We are excited to once again open our doors for New Yorkers to come and experience the unique community at the Yard and to participate in the exciting lineup of events," said David Ehrenberg, President and CEO of the Brooklyn Navy Yard Development Corporation."This fall, we invite our neighbors of all ages and backgrounds to find out more about the innovative work happening along our waterfront."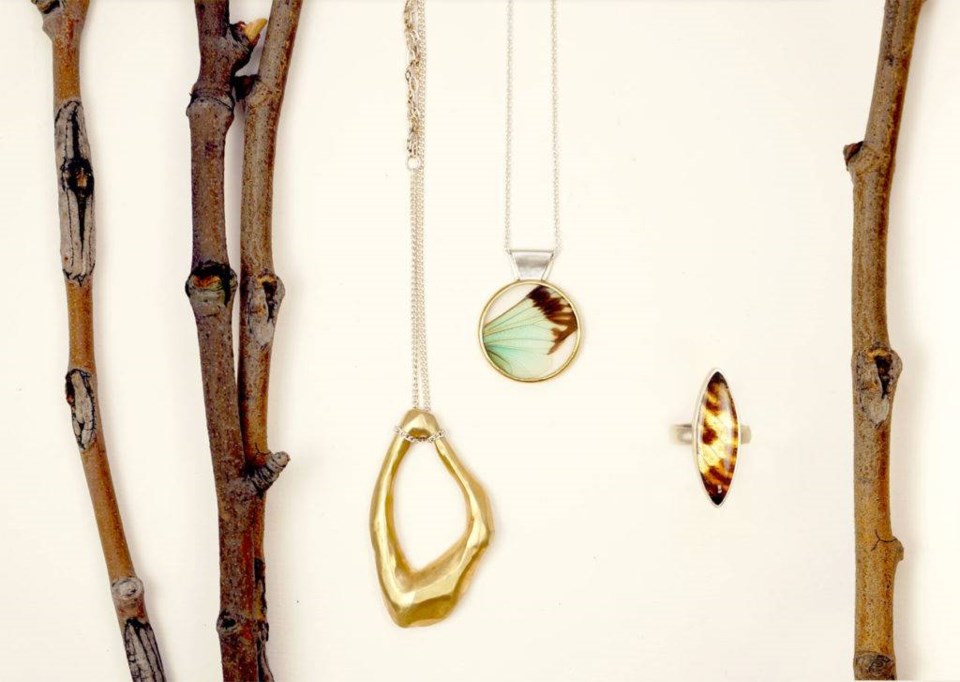 Also, there's BLDG 92's permanent free exhibition Brooklyn Navy Yard: Past, Present & Future provides a comprehensive history of the site's impact and contributions from 1801 to the present (open Tuesday — Sunday, 12 pm — 6 pm) with a special WWII and the Yard Tour on the first Sunday of every month.
Check out the other programs available between now and the end of this year:
Tours
Archtober-inspired tours throughout the month include: Inside Industry Tour: New Lab (October 11), Architecture & Infrastructure Tour: Building the New Yard (October 12), and an Urban Ecology Tour (October 26).
For school groups, the Yard provides free field trips for NYC public schools with partner Brooklyn Historical Society! Serving over 5,000 students annually, teachers have several themes to choose from including: Ingenious Innovations; Seeing Green: Adaptive Reuse; and Women, Workers, and WWII. New this year, All Aboard, a program designed for special education classrooms. ICT, self-contained, and autistic classrooms are encouraged to sign up for this program where students learn about shipbuilding and the Yard's history. College visitors and adult groups can plan a perfect tour experience designed for a variety of curricula needs with the Yard's official touring partner, Turnstile Tours.
Workshops
Inspired by the thousands of products made at the Yard each year? Take a class with one of the hundreds of artists and designers on site, including Introduction to Contemporary Papermaking withDieu Donné (November 2, December 7), Organic Indigo Workshop withBrooklyn Grange (October 17), welding classes withMichelle Greene(offered Tuesdays and Wednesdays throughout the year), and a beginner-friendly pottery class at Brooklyn Clay Industries (offered several nights weekly). For those looking to enjoy the outdoors and fallscapes, Rooftop Redshosts "Pizza, Wine, and Movie Nights" every Thursday in October, and foodies can enjoy a Thanksgiving Pie Baking with Pie Babe Workshop atBrooklyn Grange (November 21).
Exhibitions and Art Installations
Kindred Constructs (on view now through November 2), a preview exhibition for Open House New York Weekend in the Yard Work Gallery at BLDG 92, offers a glimpse into the Yard as a hub of industry, innovation, and culture, highlighting unexpected connections and visual conversations between the members of this diverse community. Featured tenants include mixed-media artists Greg Channand Marianne Lévai, painters Paul Campbell and Liz Yamin, jewelry artists Carrie Bilbo and Casey Sobel, as well Nick Golebiewski, Lights Up, Kathryn Robinson-Millen, Woodside Press, and more!
Family and Community Programs
How are Brooklyn Navy Yard-based businesses helping to reduce, reuse, and recycle? Visit with City Growers, Farm Shelf, and the Textile Arts Center on Saturday, September 21 for the family program Future Saturdays: Sustainable September to learn more. Ideal for ages 5 — 12.
Harvest Hang is back! Join the Yard at Building 77 on Saturday, October 12 for a Harvest Hang family day celebration. Enjoy an afternoon of activities and games for kids ages 5 — 12, including activities led by several of the Yard's artists and community partners including Jackie Meier and A Cake Baked in Brooklyn. Costume stations, face-painting, seasonal backdrops for photos, music, and "pumpkin picking" will make the day memorable for all ages.
Inspired by the giving season? Join the Yard on Thursday, November 21 for the newest iteration of their late night "Third Thursday" program, which keeps BLDG 92 open late on the third Thursday of every month. Attendees are encouraged to donate clean and gently used coats, scarves, hats, or gloves for New York Cares in partnership with Yard tenant HITN; or to donate a new, unwrapped toy for a local child in need. All donations will be received in the lobbies of BLDG 92 and Building 77 between November 13 and December 13.
And last but not least, don't forget about the 2019 Holiday Market at the Yard is the perfect opportunity to find unique Brooklyn-made and Brooklyn-inspired gifts for everyone on your shopping list this holiday season. This year the market will have a create-your-own section perfect for those who love amazing handmade gifts! Decorate a cookie for a beautiful hostess present, engrave handmade ornaments for your tree or window or design your own screen-printed bag or print. Plus, foodies can enjoy more food and beverage options for lunch onsite or to take home for later. Over 30 vendors with home goods, fashion and accessories, and art and design objects will make this an essential destination this holiday season!