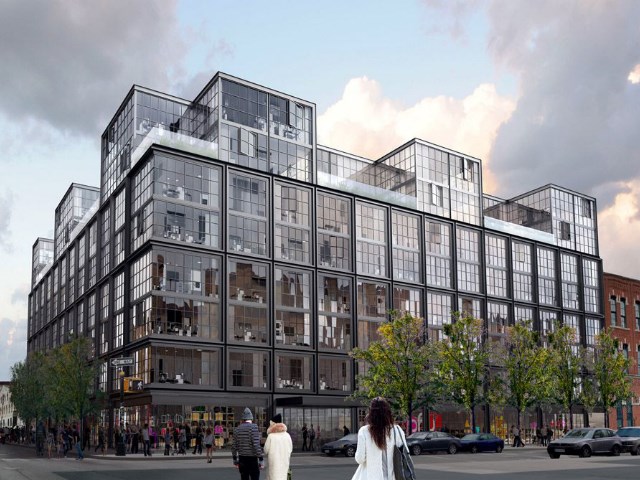 Crown Heights clearly has arrived as the new development darling of Central Brooklyn. Just this year, we've seen a $1,000-a-foot condo on Classon Avenue, a new rental building at 341 Eastern Parkway with a Starbucks and studio rents starting in the $2,000s, and the opening of a beer hall and mini-food court called Berg'n.
Now, Brooklyn GC owner Yoel Goldman-- the same developer working on a 160-room Williamsburg hotel at 96 Wythe Avenue-- is jumping right on the bandwagon. Goldman has announced plans to erect an eight-story, 130,000-square-foot luxury high-rise apartment building at 608 Franklin Avenue in Crown Heights, reported YIMBY.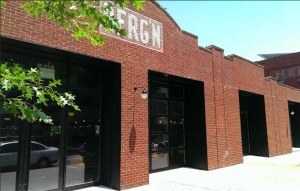 The building will occupy a full block between Bergen and Dean streets (on the same block as Berg'n) with the intent of capitalizing on Franklin Avenue's trendy commercial strip by including nearly 19,000 square feet of retail space.
The rental units will include 120 studio and two-bedroom luxury apartments spread over 82,000 square feet of residential space. ODA's signature clean façade and boxy balcony protrusions are 608 Franklin's most notable features.
Brooklyn GC claims it will set aside 20 percent of the units to be rented at below-market rates. (We'll see).
Nevertheless, said YIMBY, the responsibility and blame should not be heaped on developers to provide ample affordable housing:
"Politicians and planners are the root of the problem," reported YIMBY. "These people shirk their responsibility to house New York's wealthy newcomers in more desirable, closer-in neighborhoods, where ample infrastructure for additional density already exists."