Awesome Brooklyn is a quirky treasure chest full of funny, smart and culturally aware gifts and local products.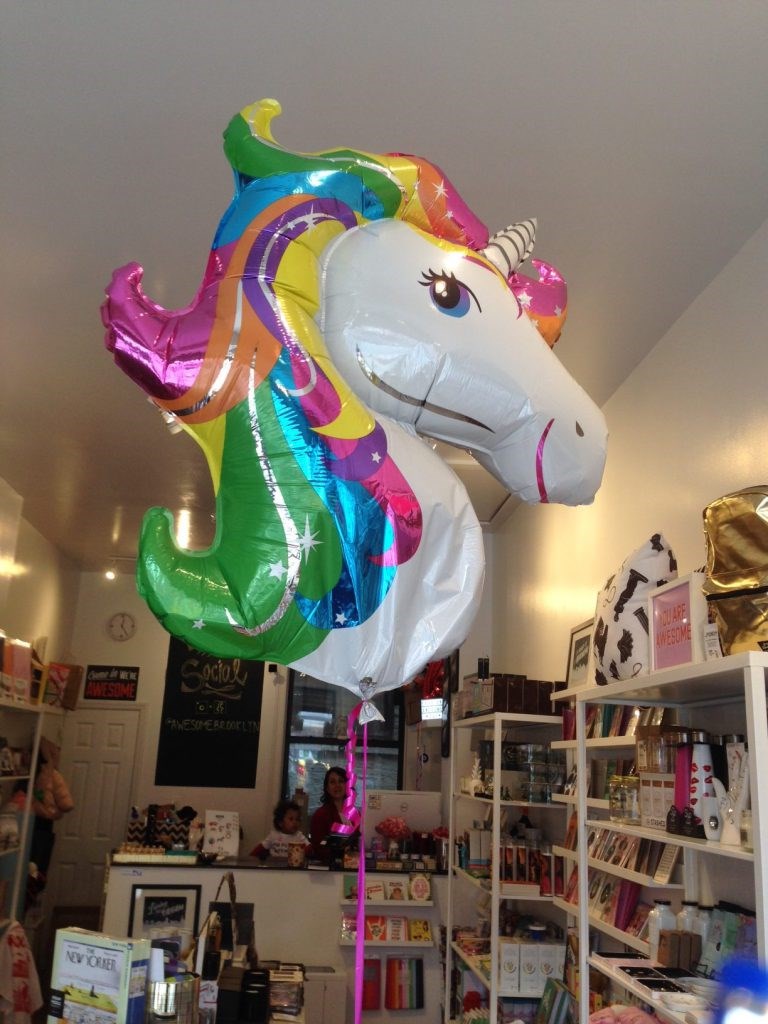 Things are changing quickly along Flatbush Avenue. Until November last year, 617 Flatbush was an obscure, abandoned spot. Perhaps no one would have cast it a second glance, except for Vanessa Raptopoulos, who leased the formerly rusty storefront and transformed the space into Awesome Brooklyn.
Now, this quirky-cute gift shop, located just one block away from Prospect Park, offers hundreds of "smart and funny" items at affordable prices. "My landlord loves me," she said. Looking at the shiny windows and the smiling unicorn balloon peeking out of it, how could her landlord not love this "awesome" place.
When Raptopoulos moved to Flatbush from Park Slope two years ago, she instinctively knew that "a gift shop was needed." "In Park Slope, there are three gift shops on each block," she added. "While there was none in this neighborhood."
Raptopoulos previously worked as a buyer for UncommonGoods, a Brooklyn-based online shopping website for handmade items, and she now uses her connections with the craftsmen to source Awesome Brooklyn's merchandise. "I really want to have things people cannot find anywhere else and yet not [have to] spend all that much," she said.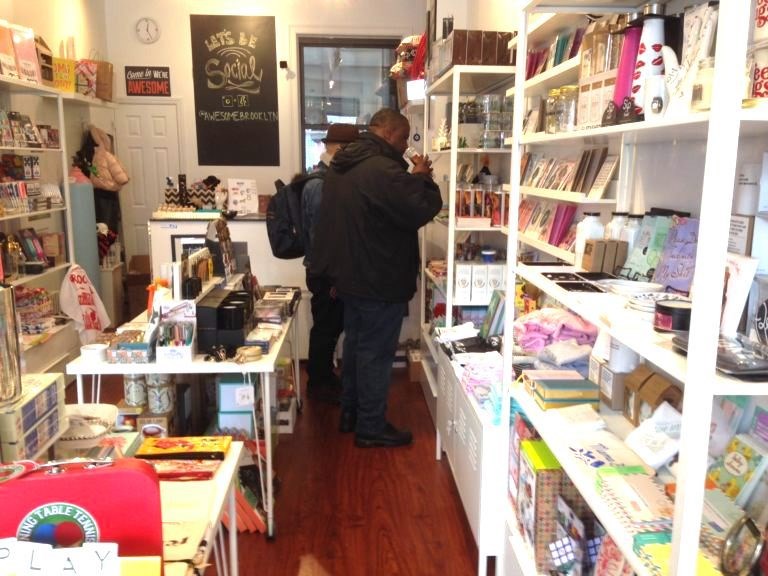 The broad assortment of unique gifts to be found at her store include keychains and kitchen towels made by local craftswomen who pay tribute to the newly designated "Little Caribbean" section of Flatbush; T-shirts whose sales will be donated to the local Planned Parenthood; jewelry made from real fruit and candy by Greenpoint-based Glitterlimes, and self-watering plants! To keep the inventory fresh and exciting, the items in the shop will change seasonally.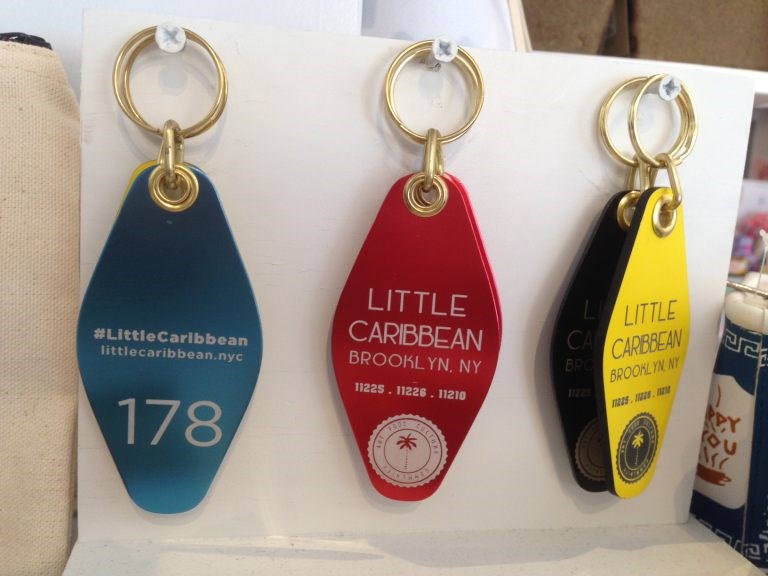 Awesome Brooklyn does not only sell goods, it is also a venue for entrepreneurs to present their goods and works, and to connect with the neighborhood. Breukelen Rub, a Flatbush-based spice maker, for example, has chosen the shop for its cooking classes.
"We want to be of service to the neighborhood," said Raptopoulos. "Most people who come here are from the neighborhood." Thus, she also hired her two employees from the community, who cover for her when she is tending to her two-year-old daughter Athena.
Currently, Raptopoulos is creating the website for Awesome Brooklyn to develop her online business. "This is what people have been asking from us," she said.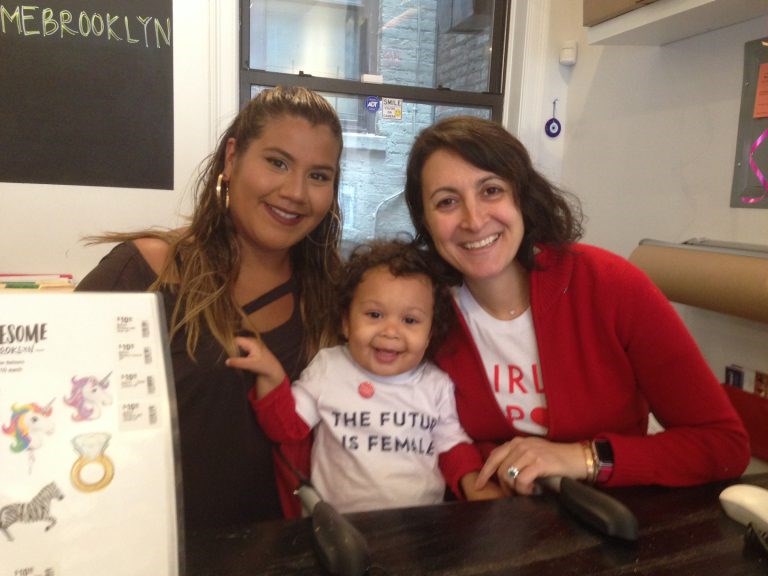 Thanks to Raptopoulos and her team, you now will no longer have to leave the neighborhood to find that awesome gift nobody thought of! And once Awesome Brookyn's website is up and running, you may not even have to leave your house.