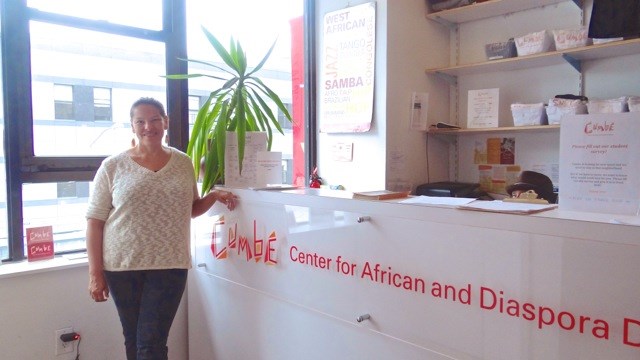 Cumbe Center for African and Diaspora Dance is scrambling to find a new home.
Cumbe, located at 558 Fulton Street in Fort Greene, opened in January 2012. As one of a small handful of studios in Central Brooklyn to focus solely on the practice of Diaspora-inspired recreational dance, its launch two and half years ago was met with a lot of fanfare and enthusiasm. Immediately, the roster of its 50 or so weekly classes filled up.
But the landlord invoked the "early termination clause," in their 10-year lease. According to Cumbe's Co-Director Jimena Martinez, the landlord has sold the building--which also houses Fulton Street Bagels, a sportswear store and Buffalo Boss Wings and Things—to make room for a 20-story apartment high-rise.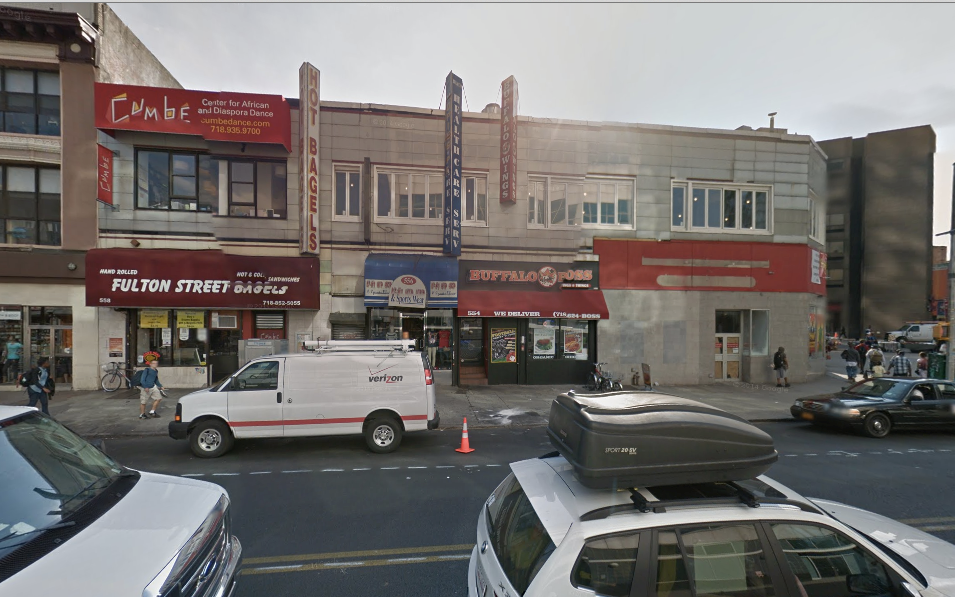 And, said Martinez, they need to secure a new location by the end of the year, and they still do not know where: "But we're actively looking," said Martinez. "So any leads would be helpful. Any building that you think would be supportive of a dance and arts organization is what we need help with."
Martinez admits, although they love their Fort Greene location, because of the rapid changes in the neighborhood and the rising rents, they have left themselves open to other neighborhoods. However, she wants to keep the studio in Brooklyn. She says rising costs have closed or downsized several, privately owned African Dance studios all across the city over the past ten years. And she doesn't want to see Cumbe become the next to shutter.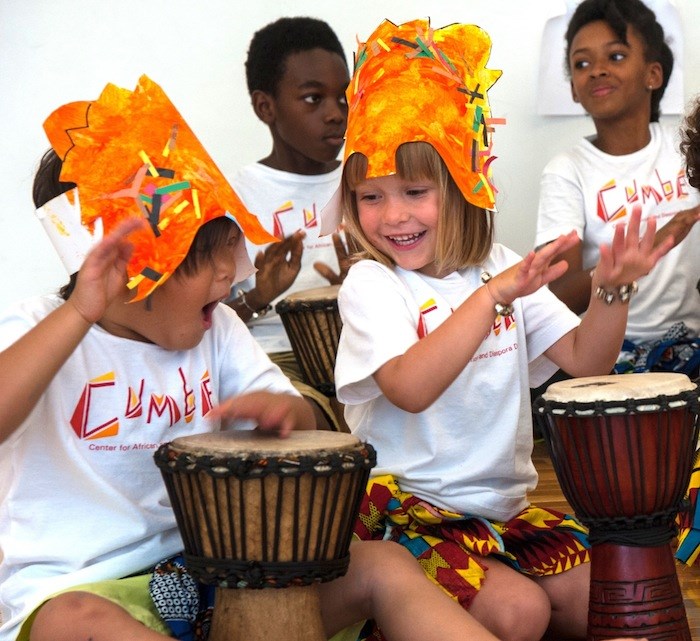 "There should be a place where unapologetically and wholeheartedly there is African and Diaspora dance with a really wide range of choices," said Martinez. "Very simply, that's what we're trying to do here-- be a home where you know you can come to receive not only African Dance, but Afro-Cuban, Haitian, Brazilian, Cuban, all of the dances of the Diaspora. And I think it's just a blessing to be able to dance to live drummers.
"I fell in love with these dances in my late 20s. I was starting my life working, and I found it as an afterwork class. It became a real passion for me; it allowed me to explore me, at the end of the day."
Martinez says, she still considers herself 'a beginner,' because, 20 years later, it continues to be a transformative experience: "When I start a dance class and leave a dance class with a wonderful teacher and beautiful musicians, I'm more at ease, happier, feel more capable with dealing with the rest of my life. "
Since opening, Cumbe has grown by about 50 percent, said Martinez. "We started off with about two-thirds of what we have today. Our artistic director Pat Hall has been seminal in what we've been able to create here; she has relationships and commands the respect of many of our master teachers.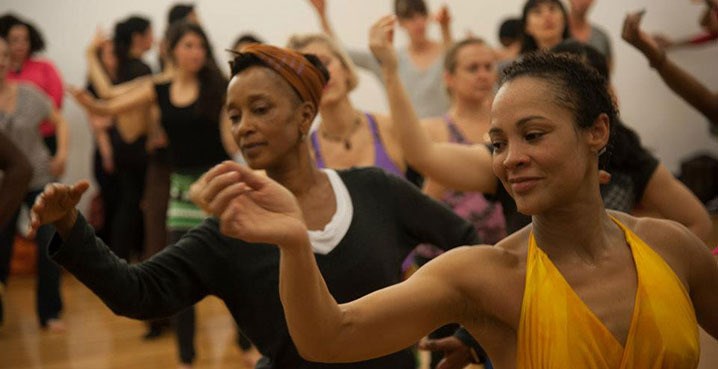 "We look for dance instructors that not only want to teach the steps, but also really want to take the time to share the culture, explainwhy the dances are performed and their spiritual underpinnings, since a lot of the dances are ritual dances.
"Dance has so much to give to us, now more than ever. With our gadgets and so many more ways to distract ourselves, having a place where people of all ages can reconnect means so much more.
For now, Cumbe is holding "lounge nights" one night a week for students and the community, an opportunity for people to spend time in the studio and brainstorm about collaboration. The next one is Thursday, October 2, from 7:30pm — 9:30pm. Also, once they identify a location, they'll be launching a crowd funding platform in early 2015.
Another easy way to support, said Martinez, is to take classes: "We're still open through the end of the year, so come take our classes. See what we're all about!"