A brand new Pathmark is slated to open this week in East Flatbush at 1525 Albany Ave., between Farragut and Glenwood roads, Patch reports.
Pathmark closed all its locations in 2015 after its parent company the Great Atlantic & Pacific Tea Company, better known as A&P, filed for bankruptcy. The grocer is now making a comeback under its original name thanks to supermarket cooperative Allegiance Retail Services LLC bought up the A&P's intellectual property. The East Flatbush location is the first of several markets to re-launch as Pathmark.
After months of extensive interior and exterior renovations, the 47,000-square-foot Pathmark is ready to reopen.
"Shoppers will soon enjoy low grocery prices, friendly faces, plenty of parking and community ties that made the company great," the grocer announced on its website. "The store on Albany Avenue will feature value, competitive, low grocery prices, a fully remodeled store and a large parking lot. The store will have the exact look and feel from the iconic Pathmark brand that shoppers remember from years ago."
Some of the store improvements will include a large fresh fruit and vegetable department, a fresh bakery, a fresh seafood and meat department, a large health and beauty care section, an extensive variety of Caribbean and ethnic food as well as an eclectic assortment of beers, the retailer announced. Pathmark will also offer online shopping for pick up or delivery.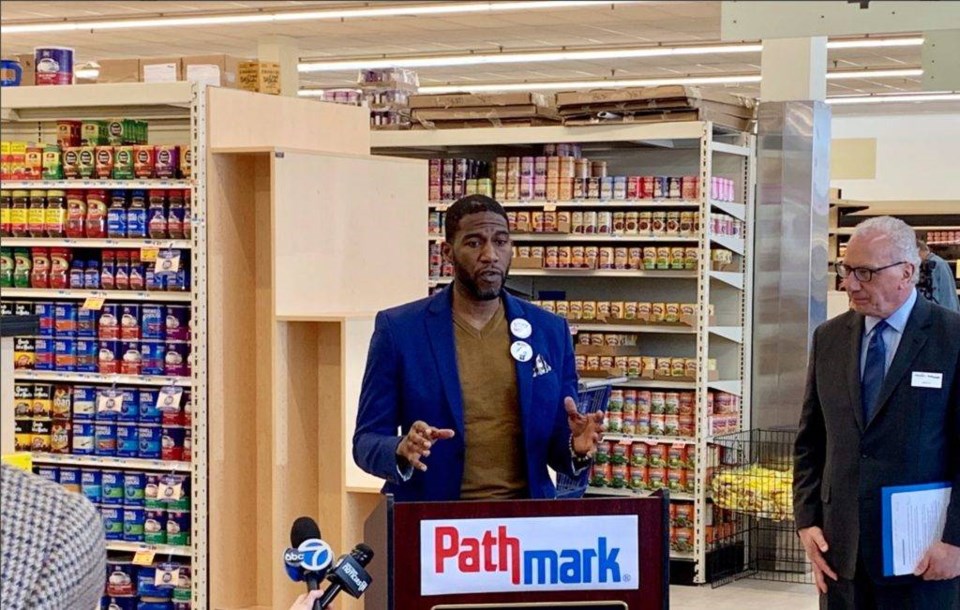 Public Advocate Jumaane Williams, who formerly represented the area as the city councilman, toured the premise, welcoming the grocer as a much a much-needed addition to the neighborhood where , according to a 2017 report from Hunter College's New York City Food Policy Center, 47 percent of residents do not live within a five-minute walk to fresh fruits and vegetables.
"All communities need access to a variety of choices when it comes to nutrition," tweeted Williams. "I was glad to welcome Pathmark to East Flatbush today to fill a need that we have in this area and neighborhoods around the city."