As a lifelong entrepreneur, Brandon Hurst has developed the ability to recognize and nurture the business potential of others.
In 2014, Hurst, the owner of Brooklyn's first Chick-fil-A restaurant was just 26 when he opened his first location in Baltimore. Back then, there was an ambitious high school junior on his team who faced similar life challenges as Hurst did growing up in Atlanta. Hurst took the young man under his wing, and today, he's a college graduate and one of Hurst's business directors.
"He has aspirations of being a future owner of a Chick-fil-A. So, my commitment to him is if he gets that opportunity, I will cover his franchise fees," Hurst told BK Reader. "That's just one example of how I have partnered with individuals who have worked with me. I truly believe they afforded me the opportunity to do what I love to do, and that's ultimately to have a positive impact and influence with my team members."
Hurst, now 34, is on a mission not only to grow his business but also to help his team members become high achievers.
His restaurant, located across the street from the Barclays Center, is part of the suburban Atlanta-based fast food chain beloved for its fried chicken sandwiches and waffle potato fries. First opened in 1967, Chick-fil-A is well-known in the Southeast and has been expanding into other regions.
Hurst's Brooklyn restaurant employs about 135 team members, most from lower income backgrounds and areas where resources are limited, similar to his upbringing. He loves the opportunity to talk with them individually about entrepreneurship principles, stewardship and personal financial literacy.
"A part of my core values is creating an environment of growth, stability and exposure to new life experiences," Hurst said, adding that he was fortunate that mentors noticed his potential as a child and introduced him to opportunities beyond his dreams.
"I've always told myself that once I reach a position where I'm able to help others achieve, I will do that," he continued.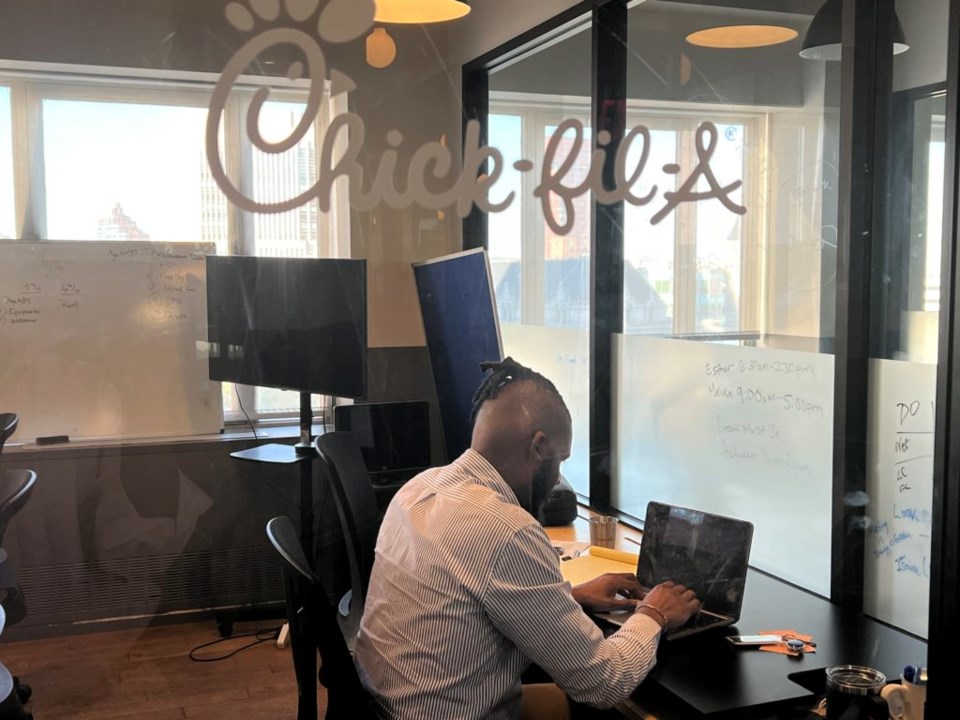 Hurst helps his budding entrepreneurs navigate the treacherous startup landscape by helping them develop and implement their business plan. The successes include one worker who pursued her dream of launching an online clothing store and another who opened a daycare.
One of the biggest obstacles to his team members' stability and success in finding affordable housing. To address that need, Hurst recently purchased a multifamily unit located about 12 minutes away from the restaurant to house them.
"I just got tired of losing good folks and good talent because New York is expensive. And I just wanted to think creatively about how I could truly live out our mission, which is simply to love," he said.
He created an acronym for the mission.
L: Lead with great tasting food and world class hospitality
O: Opportunities of growth, stability, and exposure to new life experiences
V: Value ourselves and each other
E: Embrace our core values of honesty, integrity, the commitment and the pursuit of excellence
"My retention rate is above the chain's average right now. I credit that to the intentionality that we have around really trying to show up for our team members and how they show love with one another," Hurst said.
When asked, he rejected the "philanthropist" label. Instead, he sees himself "as just doing the right thing:" his purpose in life.
"Why did I get this opportunity? It's because of what I endured and what I had to overcome," he stated. "Statistics will tell you that I wasn't supposed to be here. I wasn't supposed to make it out of my neighborhood in Atlanta."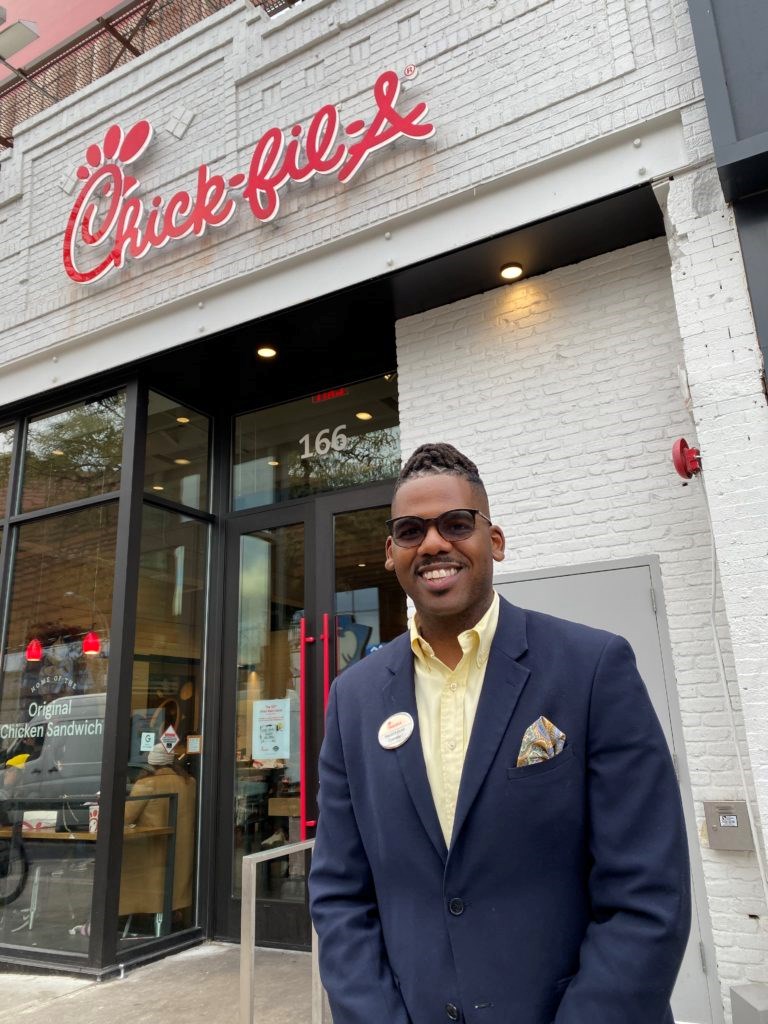 There's a story behind the start of Hurst's entrepreneurial journey. It involves a jar of pickles.
To help with the family's finances, he went into the refrigerator one day and took pickles from the jar his mother had recently bought from a wholesale store. He sold them to friends in the neighborhood for 50 cents each.
"When she came home, my mom asked, 'What happened to the pickles?' I was like, well, mom, I sold them to my friends. And she said, 'How much did you sell them for?' I said 50 cents. She smacked me across the face. 'As big as those pickles were, you could have sold them for at least $1,'" he recalled that moment of entrepreneurial inspiration.
By the time he reached high school, Hurst was earning about $300 a day in sales of chips, fruit drinks and other snacks to friends at school. At one point, he even employed two classmates to work with him.
His journey continued at Alabama State University where he earned an undergraduate degree in accounting and finance and accepted a director of operations position with Chick-fil-A at its emerging Chicago market. In 2012, he earned an MBA at ASU and joined Chick-fil-A's leadership Development Program.
Today, not much has changed: He continues to build his business while helping his team pull themselves up by the bootstraps.