NYC Open Data Week events in Brooklyn include the unveiling of a new affordable housing web portal; a panel on the impact of open data on infrastructure and an open contract data treasure hunt.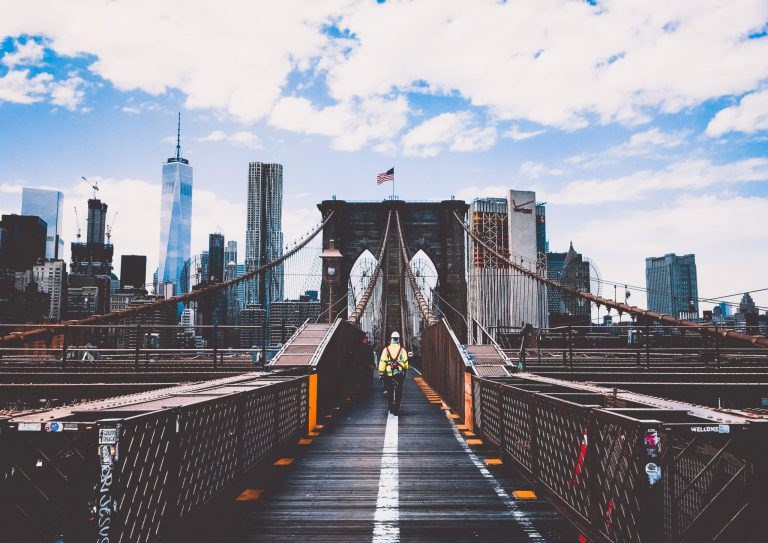 NYC Open Data Week 2018 is taking over the city until Saturday, March 10 with a week-long series of events that features exhibits, panels and workshops, inviting New Yorkers to explore how they can access the city's public data, utilize and benefit from it. The city's Open Data Portal, first launched in 2012, allows New Yorkers to access nearly 2,000 free municipal datasets, ranging from 311 complaints to crime incidents by neighborhood to business and contract opportunities.
"A fair city is an open city. NYC Open Data puts the data we use to make decisions in government back in the hands of all New Yorkers. Every day, New Yorkers in all five boroughs use open data to improve their communities," said Mayor Bill de Blasio. "Open Data Week is about highlighting those stories and giving all New Yorkers inspiration to make a difference."
The city-wide events include a data art exhibition, a demo of a new platform to identify risk to affordable housing in Brooklyn, workshops for student entrepreneurs on how to use open data to build their business and more.
Here is a list of Open Data Week events in Brooklyn:
Data Through Design: The Art Exhibit featuring eight artists selected in February 2018 exploring the insights and stories that emerge from public data. The free exhibit is open from March 2 - 10 at the Made in NY Media Center in Dumbo.
Identify Affordable Housing Risks with Data: BP Eric Adams and OpenGov unveil a new web portal to host housing data from multiple sources, allowing organizations to share, validate and bolster their findings and research to show trends and threats to affordable housing in Brooklyn. Thursday, March 10, 9:00 am - 12:00 pm at Brooklyn Borough Hall, 209 Joralemon Street
Brooklyn, NY 11201

Human Data - The Impact of Open Data for Connected Infrastructure:

Hundreds of services are relying on open data to operate within cities. Yet, what is the impact on the citizens and workers of NYC? How do we correlate the value of a dataset with the value for someone walking to their next meeting or someone fixing the side of a road? A panel will discuss these and more questions. Thursday, March 8, 6:00 pm - 8:00 pm, at A/D/O, 29 Norman Avenue, Brooklyn, NY 11222
Open Contract Data Treasure Hunt: Participants will receive general information about fiscal data available in NYC. Then, they will be split into groups to play a game in which they will be challenged to use the data to understand the use of public resources. This data treasure hunt will take place on Friday, March 9, 3:00 pm - 5:00 pm at 68 3rd Street, Brooklyn, NY 11231
"I believe nearly every sector of our municipal government would be enhanced by a better utilization and activation of civic data, through real-time monitoring, enhanced public accountability, and dynamic agency response," said Brooklyn Borough President Eric L. Adams. "I'm pleased that Brooklyn Borough Hall is part of Open Data Week."
In 2015, de Blasio introduced Open Data for All, a vision to maximize New Yorkers' engagement with city data. The portal was subsequently relaunched in 2017 with a more user-friendly design allowing novices and experienced data researchers alike to find and use the valuable information it offers. Since the relaunch, the Open Data Portal has seen more than 75,000 average visitors per month.
Most Open Data Week events are free of charge and open to the public. Go here for details, event schedules and to RSVP.